If we're being honest, seafood, along with nasi lemak and durian, is one of our favorite foods in Malaysia. We can't deny it. Blessed with a rich, plentiful season on both sides of the nation, we are never short of seafood. A walk to the local market will offer a magnificent display of fresh produce direct from the sea. However, we've compiled a list of 12 of the top seafood restaurants in PJ, you won't have to go through the process as a result the hassle of preparing your meal (not to mention the unpleasant smell of the wet market).
Lala Chong Kayu Ara Seafood Restaurant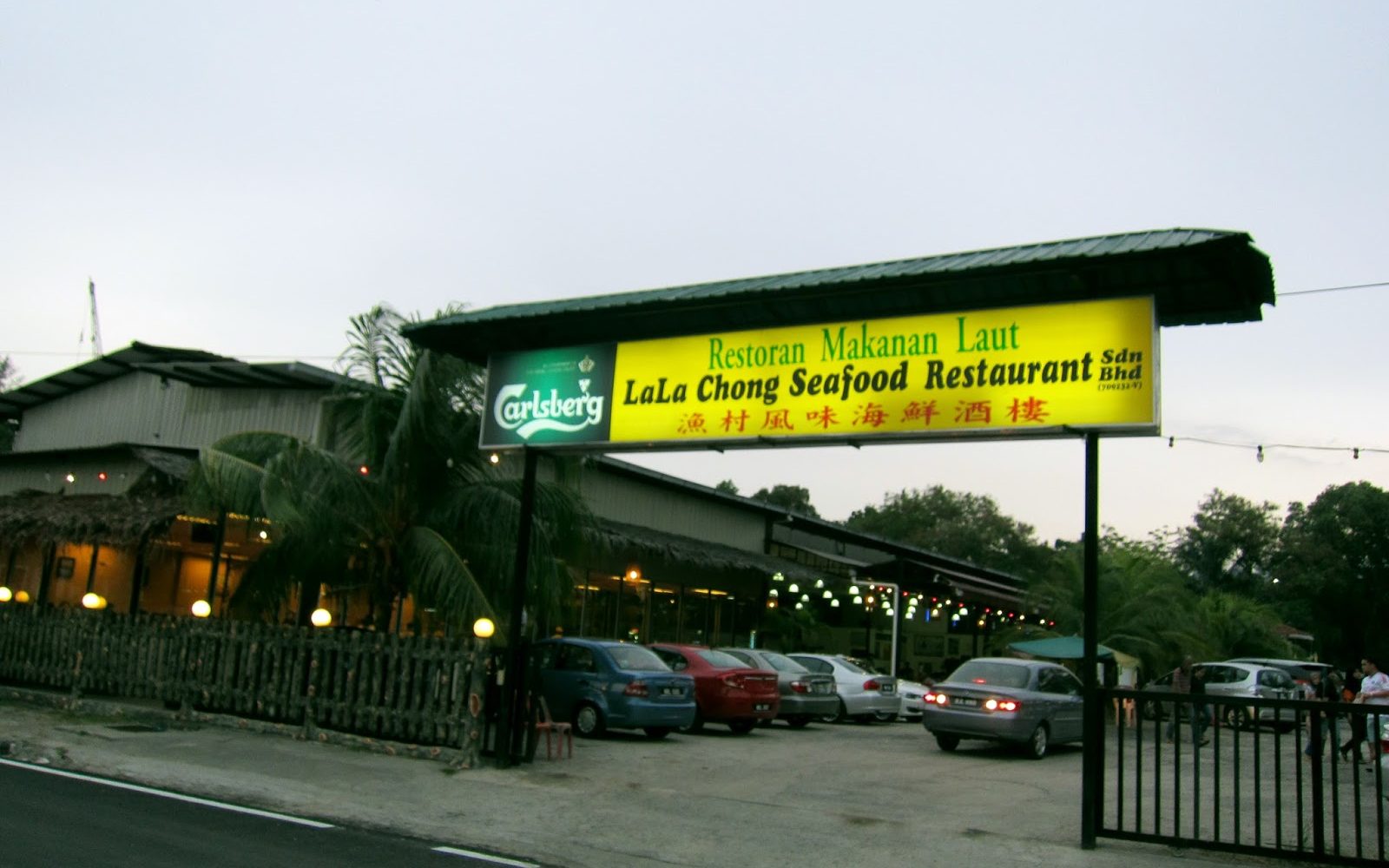 Needing little to no introduction is the one and only Lala Chong. This is the area where families meet to eat fresh, inexpensive, and delectable fish. Based on its name, one would already have deduced that its specialty is Lala (clam) (clam). From the hearty sweetness of Siong Tong Lala to the wicked Kam Heong Lala, there is a clam dish to suit every taste bud. Fish, prawns, crabs, and other non-seafood items are also available to round out the menu.
Address: Lot 13556, Jalan Cempaka, Kampung Sungai Kayu Ara, 47400 Petaling Jaya, Selangor
Hours: 11:00am – 3:00pm, 5:30pm – 11:00pm
Phone: 03-7728 1906
Shell Out
Go no further than Shell Out when it comes to the freshest seafood. Cutlery and plates have been omitted in the interest of minimalism. Usage of hands is encouraged, and your meal is presented in plastic bags before being poured out upon your tables. Our local sauces are perfectly paired with the fresh seafood from this area. Crawfish isn't especially easy to find in Malaysia; in fact, some may not even be familiar with the phrase — they are essentially small lobsters. Shell Out's crawfish, gigantic scallops, and all are so delicious because of how fresh they are that you'll want to go back again and again.
Address: 16-1, Jalan PJU 5/15, Dataran Sunway, 47810 Petaling Jaya, Selangor
Hours: 11:30am – 10:00pm
Phone: 03-7497 1137
Captain Shrimp @ Petaling Jaya
At PETALING JAYA, you can meet Captain Shrimp.
Captain Shrimp is well-known for its exquisite Tex-Mex and American fare, ranging from sharing appetizers to memorable seafood and delectable tacos, all at a reasonable price. With several menus to pick from daily, they have become the best alternative for those searching for something economical and distinctive. Bestsellers include Baked Mac & Cheese, BBQ Wings, Dual Cheese Quesadilla, Spicy Chicken Quesadilla, Fried Shrimp & Calamari, Aglio-Olio Chicken Pasta Mini buffet allows for just a minimum of 5 pax to 50 pax to cater. Great for family-style potluck parties, seminars, house parties or private meetings with your pals! Celebrate your event with elegance.
Address: 72A, Jaya One, Jln Profesor Diraja Ungku Aziz, Sek 13, 46200 Petaling Jaya, Selangor
Hours: 9:00am – 11:30pm
Phone: 016-250 5891
Fatty Crab Restaurant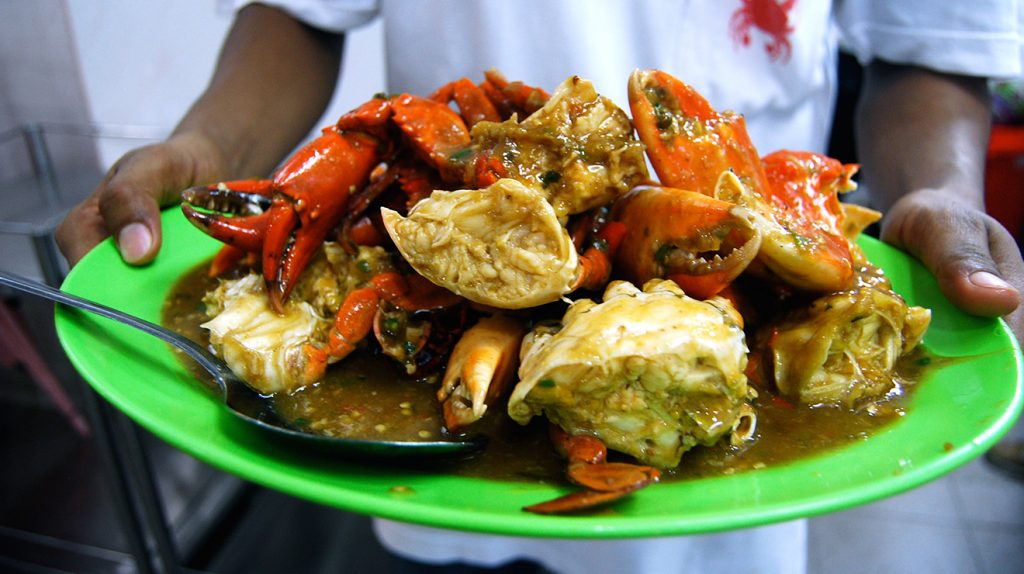 Fatty Crab has been recognized as one of the greatest seafood restaurants in the Klang Valley by its many regular customers who come to get their hands on the freshest of the day's catch. The audience usually goes to Fatty Crab to feast on one thing: crabs! The sweet and sour sauce crab is the restaurant's most popular dish, and it features huge, succulent crabs straight from the water. Truly a crab dinner worth getting fat on!
Address: 2, Jalan SS 24/13, Taman Megah, 47301 Petaling Jaya, Selangor
Hours:
4:00pm – 9:30pm
Monday close
Phone: 03-7804 5758
Pantai Seafood Restaurant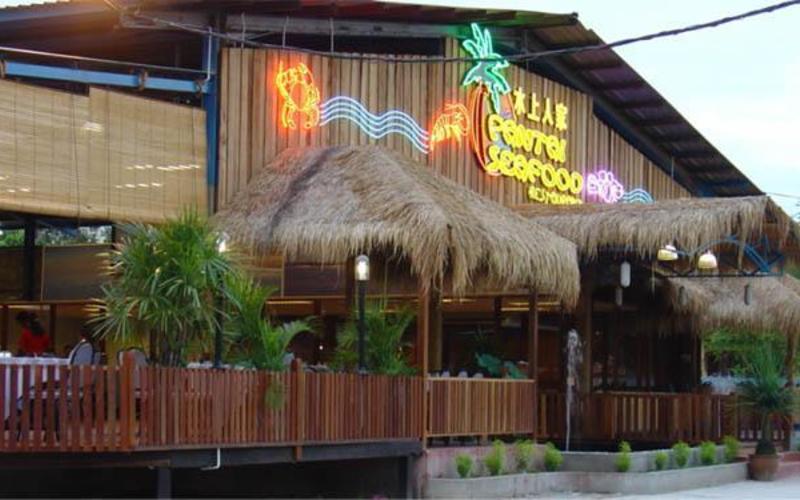 I LOVE PANTAI SEARCH AND DELIVERY
The Pantai Seafood Restaurant in Kayu Ara, PJ, is a big establishment. Famed for their vast aquarium display, loaded with numerous types of fish, crabs, prawns, lobsters and many more! Additionally, a huge variety of seafood is prepared in various ways, each with its distinct flavor. From sweet and sauce to just soy, or even salted egg yolk, you may undoubtedly find one that pleases your palate. Overall, Pantai Seafood Restaurant is an excellent choice for seafood lovers looking for a venue to accommodate large parties.
Address: No. 13575, Jalan Chempaka Kg, Kampung Sungai Kayu Ara, 47400 Petaling Jaya, Selangor
There are two shifts each day, from 11:30 am to 2:30 pm and 5:30 pm to 11:00 pm.
Phone: 03-7725 5099
Restaurant Gold Dragon City
With its magnificent moniker, Gold Dragon City Seafood Restaurant is a renowned Chinese banquet restaurant popular with families and businesses alike. Despite having occupied two store lots, the restaurant is virtually always crowded, with reservations stacking up and individuals wandering in having no place to sit. As a result, the restaurant's serving team can keep up with the large volume of patrons and serve each table quickly and efficiently. If you are searching for a restaurant with ambiance, you might want to give this establishment a miss. Apart from that, their seafood choices and way of cooking are outstanding!
Address: 14 – 16, Jalan 20/16a, Taman Paramount, 46300 Petaling Jaya, Selangor
Hours: 11:30am – 2:30pm, 5:30pm – 10:00pm
To reach us, dial 03-7877 0633.
May Chixuan Restaurant
Restoran May ChiXuan is a good place to go if you're in the mood for crabs. The Sweet & Sour, Buttermilk, and Curry crab dishes are among the restaurant's most popular. Additionally, the Prawn with Coconut Curry and Salted Egg Fried Squid is also highly popular. The flavors here are quite well-developed because everything is cooked to absolute perfection. As with most restaurants' seafood offerings, it's exceptionally large and freshly prepared. The only reason to come to this place is to eat. eat seafood, and that's it.
Address: Perdana Business Centre, 21, Jalan PJU 8/5e, Damansara Perdana, 47820 Petaling Jaya, Selangor
Hours:
10:00am – 2:30pm, 5:00pm – 8:00pm
Tuesday close
Phone: 03-7727 2602
Restoran Lucky Seafood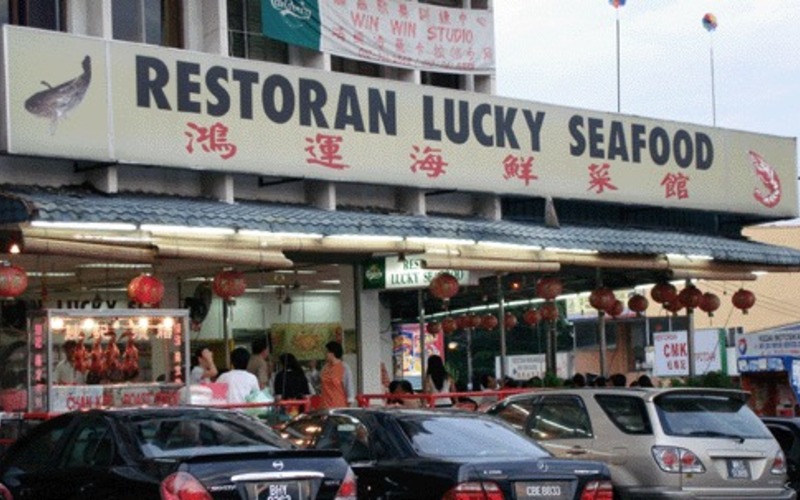 The ambiance is not part of Restoran Lucky Seafood's forte, but at least their cooking is extremely great! Despite being incredibly old and out of date, there are still clients from various areas of Klang Valley that would come to taste some of their favorite delicacies. The most popular dishes are the Indonesian Curry with Fresh Prawns, Roast Duck, Pork Ribs, and Stir-fried Kangkung. Each dish is fully packed with flavor and will guarantee a refill on your rice. However, the food more than makes up for the shoddy service.
Address: 2, Jalan 20/16a, Taman Paramount, 46300 Petaling Jaya, Selangor
Hours: 10:00am – 10:00pm
Phone: 019-213 8382
Restoran Hoi Peng Seafood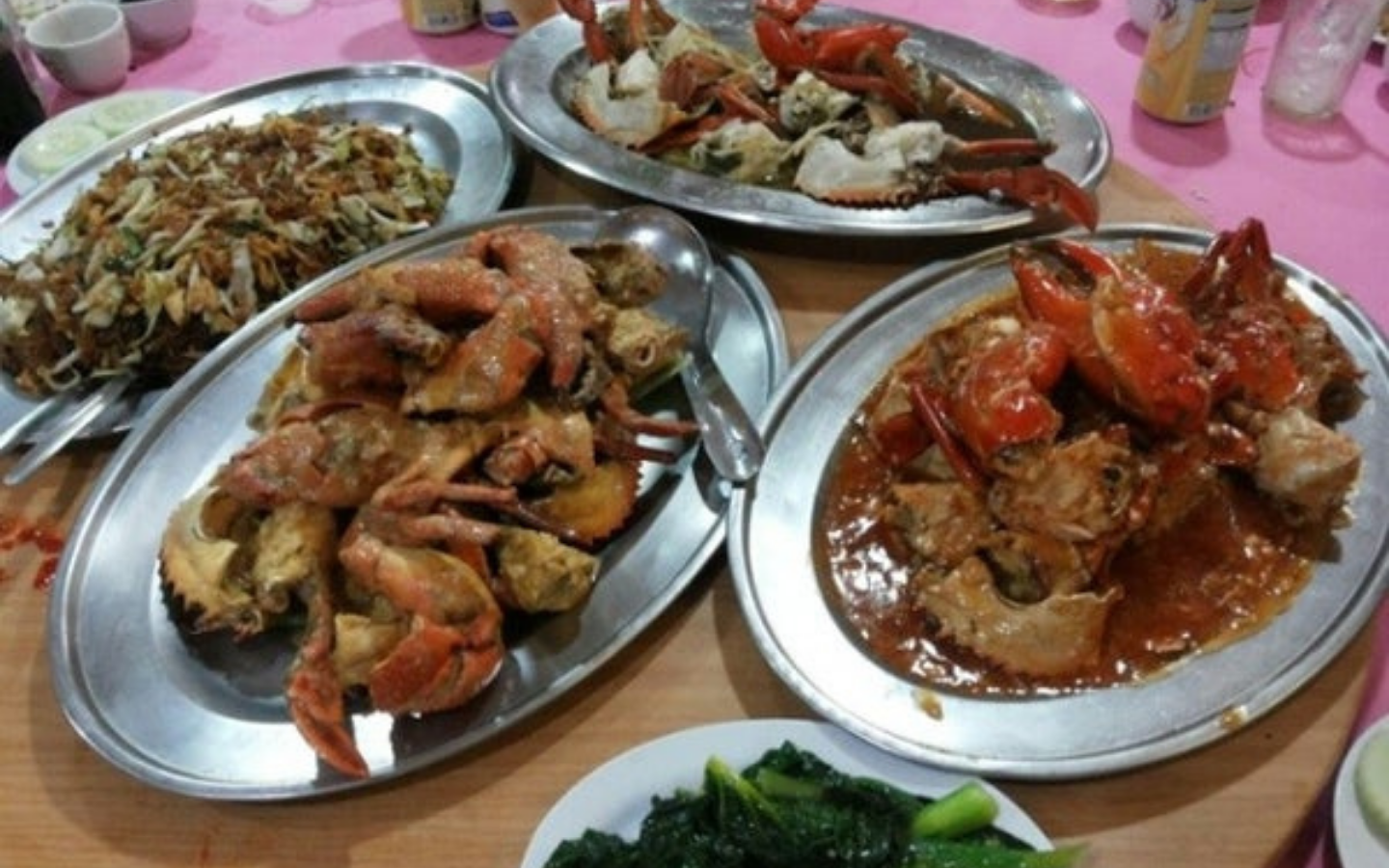 From the outside, this very plain and modest establishment shows signs of age, but never judge a book by its cover! Hoi Peng Seafood Restaurant has been serving the community for over 40 years. Having been established 20 years ago, this restaurant undoubtedly has the secret of cooking food to perfection. Everyone who enters usually leaves with a big grin and a big belly to match their popularity and consistency.
Address: 30, Jalan SS 2/24, SS 2, 47300 Petaling Jaya, Selangor
Hours: 4:00pm – 10:30pm
Call us at 03-7874 2199!
Green View Restaurant
Green View, a long-standing seafood institution, offers the usual selection of fresh fish, crabs, prawns, and shellfish. However, this restaurant is most renowned for its distinctive Sang Har Noodle. Claimed to be one of the best in town, this house specialty is a meal of noodles fried to a crisp, inundated in a thick sauce and garnished with gigantic freshwater prawns pouring dark yellow roe into the sauce, enriching it with a saline flavor and natural sweetness.
Address: No.8, Jln 19/3, Seksyen 19, 46300 Petaling Jaya, Selangor
Hours: 11:00am – 10:00pm
Phone: 016-312 3523
Unique Seafood PJ23
Despite its self-described tagline, Fresh Unique Seafood 23 more than lives up to its moniker. There is a vast holding area in this restaurant where your live ingredients are shown to the wonder of many curious patrons, which is run by the same Unique Seafood Group that also administers the Pantai Seafood Restaurant. Crabs, lobsters, and clams are just a few of the delectable options available at this eatery.
Address: LOT 9B-3, Jalan Kemajuan 12/18, Seksyen 13, 46200 Petaling Jaya, Selangor
Hours:
11:30am – 2:30pm, 5:30 – 10:30pm (Monday – Saturday)
11:00am – 2:30pm, 5:30pm – 10:30pm (Sunday)
Phone: 03-7960 2088
Seafood World 海世界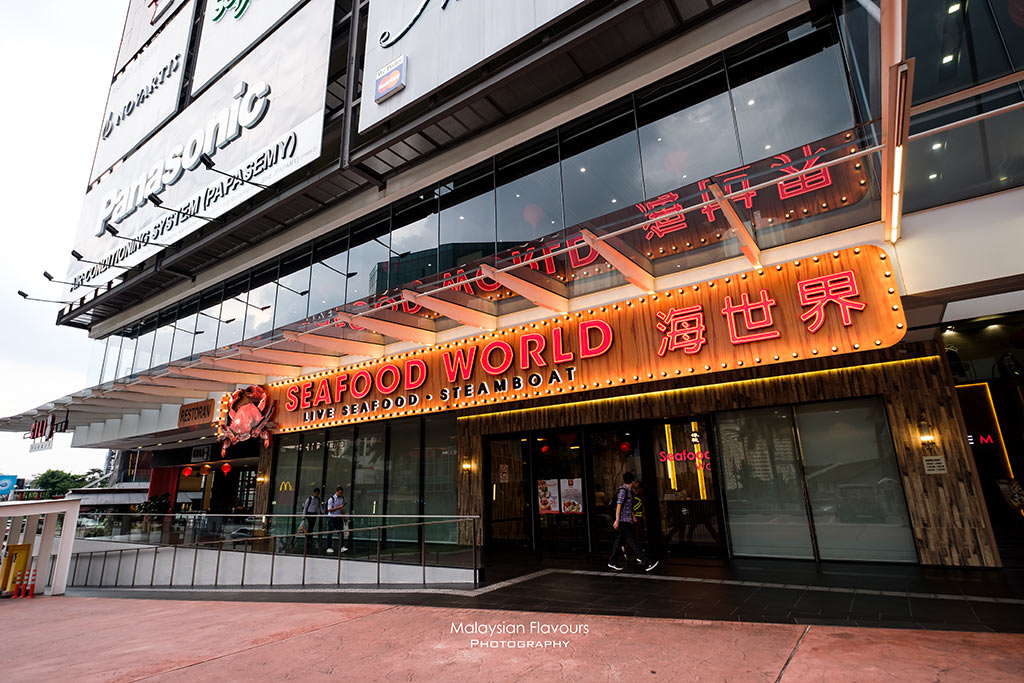 Choose from a wide variety of fish, crabs, prawns, and lobsters prepared to your specifications! Popular delicacies include the Hot Stone Sauna Tiger Prawn, Kampar Chili Crab, Steamed "Pondan" Crab, US Marble Beef with Radish and Beancurd and Shiitake Mushroom on Silver Plate. Herbal Farm Chicken in Bamboo Tub and many more are also popular choices. Hot pot enthusiasts will love our MSG-free soup and handmade pork balls to be complemented by a broad assortment of house-produced sauces.
Address: 33, Lot No. PG-O1B & PG-D, Ground Floor, Plaza, 1, Jalan Kemajuan, Seksyen 13, 46200 Petaling Jaya, Selangor
Hours: 11:00am – 3:00pm, 6:00pm – 11:00pm
Phone: 03-7931 8633