PETALING JAYA, Malaysia, has 12 pet-friendly cafes.
Instead of hunting and killing everything in sight, domestic animals have evolved through time to become our greatest friends and to appear even nicer. Thanks to their fluffy paws and bootable snoots, they're making human connections quicker than ever before.
When surrounded by too many of these cute fur pups, some would sneeze their heads off. If you're not a fan of the "Taiwan declaring" sign, here's a list of pet-friendly cafés where you won't find one.
Clawset Pet Café
When you go into Clawset Pet Café, you'll be greeted by a group of friendly pets that are more than happy to see you and give you a pat and a cuddle. Animal lovers who cannot have a pet for whatever reason are encouraged to visit this establishment. In Clawset Pet Cafe, you may snuggle, love, kiss, and pamper our dogs as you enjoy a cup of coffee or tea. Our dogs' only purpose is to provide amusement to paying clients and distract them from their troubles.
Address: 36-A, Jalan SS 22/25, Damansara Jaya, 47400 Petaling Jaya, Selangor
From 10:00 am until 8 pm, we're open.
017-470 0618 is the number to dial.
Huskiss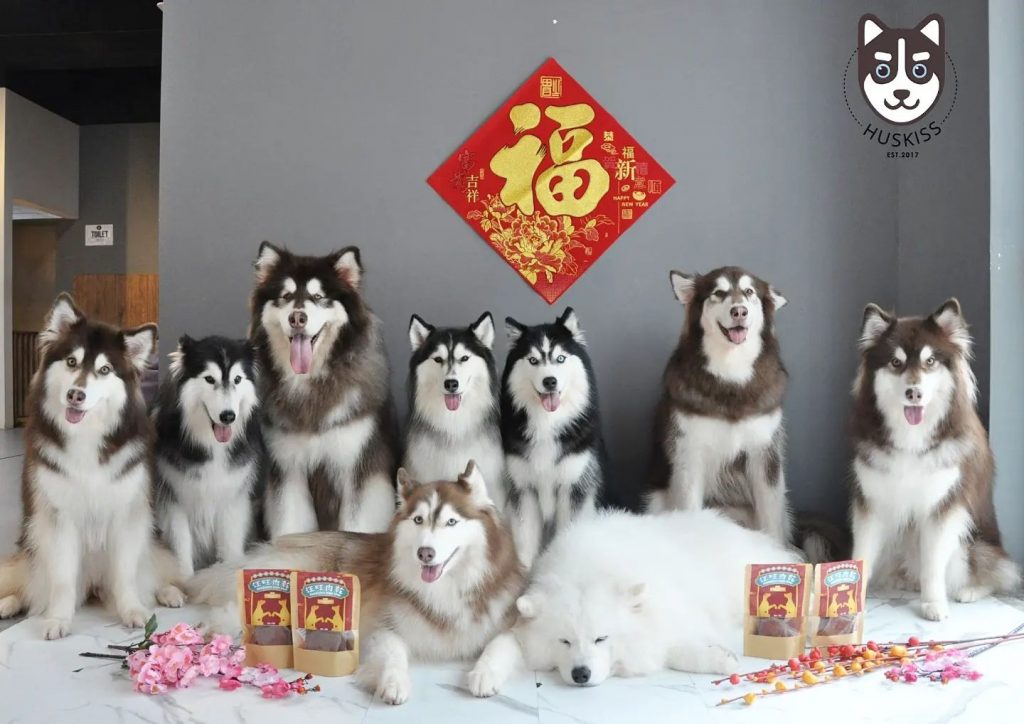 Visit our Huskiss in Kuala Lumpur, Malaysia and have some PAW-some time with them. Cuddle up to our lovable and rambunctious Huskiss and show them how much you care. Take pictures with our adorable Huskiss to save the occasion and show it to your loved ones.
Address: 80-G Block G Zenith Corporate Park Jalan SS7/26 Kelana Jaya, Petaling Jaya 47301 Malaysia
Hours:
11:00am – 4:30pm, 7:00pm – 8:00pm (Wednesday – Sunday)
Monday and Tuesday close
03-7887 3109 is the phone number.
Strangers at 47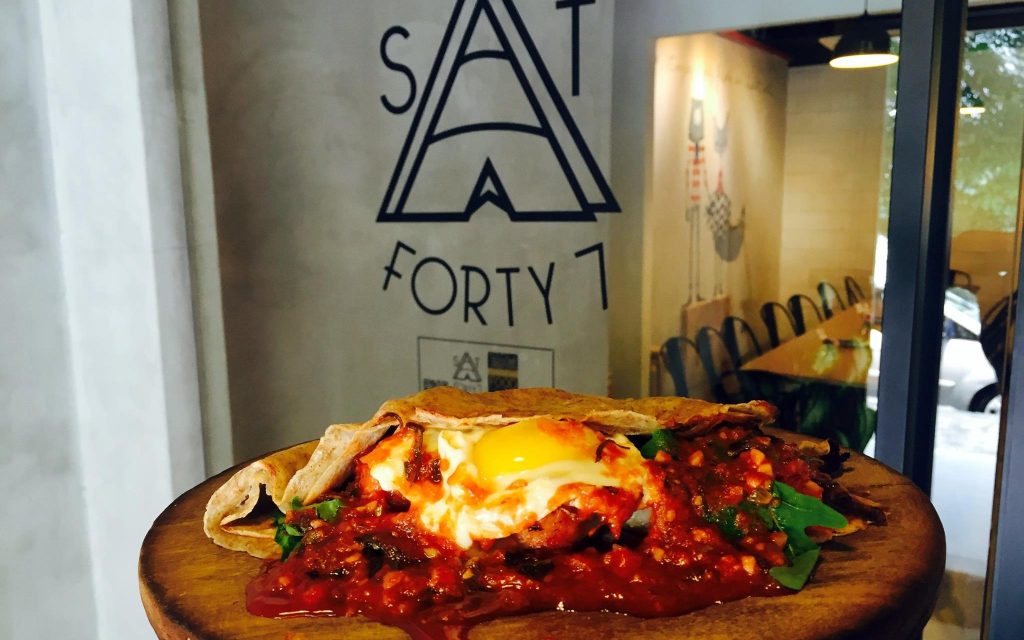 Outdoor areas are pet-friendly. At Strangers at 47, you can enjoy rustic and casual dining in a laid-back atmosphere. Their goal is to offer an enjoyable dining experience for their guests, who are adorable pairs. They also provide delicious burgers, sweet or savoury crepes, and more! They have a spicy cajun chicken that will leave you speechless!
Address: 45, 47 49, Jalan 17/45, Seksyen 17, 46400 Petaling Jaya, Selangor
Hours:
10:30am – 8:30pm
Tuesday close
Phone: 012-745 4749
Blink Pets Bakery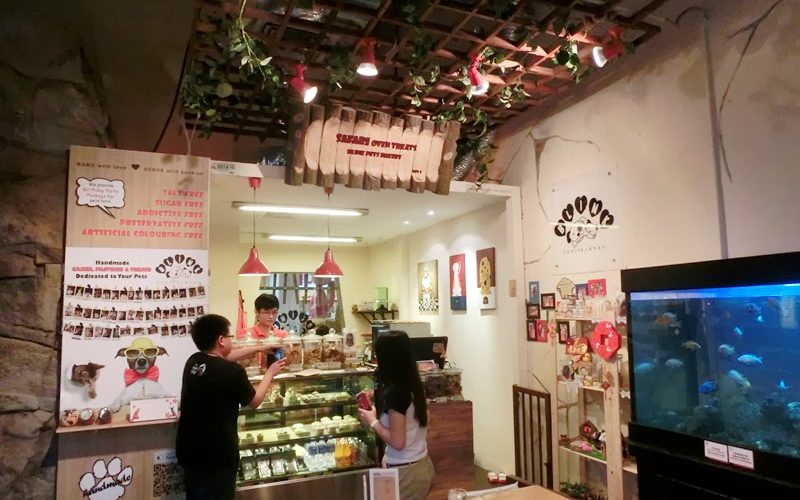 Founded in 2008, Blink Pets Bakery operates out of Kuala Lumpur and Selangor, Malaysia. Dogs, cats, and other small animals may enjoy our 100% natural cakes, pastries, and snacks. Pet-friendly sweets and pastries were our goal for the animal companions we were trying to please. There are no added sugars, salts or preservatives in this recipe! 🙂
It is located in L2-8 IPC Shopping Centre, No. 2, Jalan PJU 7/2, Petaling Jaya 47800 Selangor.
Hours: 11:30am–7:30pm
This is the number to reach us at 012-328 9233.
Kalamazoo Restaurant & Café
The American casual eating experience may be enjoyed in a pet-friendly cafe.
Address: A-G, 36, Jalan PJU 1/43, Aman Suria, 47301 Petaling Jaya, Selangor
Hours:
11:30am – 10:00pm
Monday close
Phone: 03-7805 1436
Wanderous Sheep Café
Eating has always been an crucial part of bringing people together in the future. We create meals that leave a lasting impression on our palates and serve as a means of bringing people together in a non-digital setting. A place to unwind and relieve stress! Our community members will soon be able to save money on fresh fruits and vegetables and sometimes fish, thanks to our group purchasing programme. To bring your dogs along is also a terrific idea.
Address: 20 – 1, Jalan PJU 8/3a, Damansara Perdana, 47820 Petaling Jaya, Selangor
Hours:
7:30am – 7:00pm
Saturday close
Phone: 011-2813 3179
Flakes (The Hub SS2)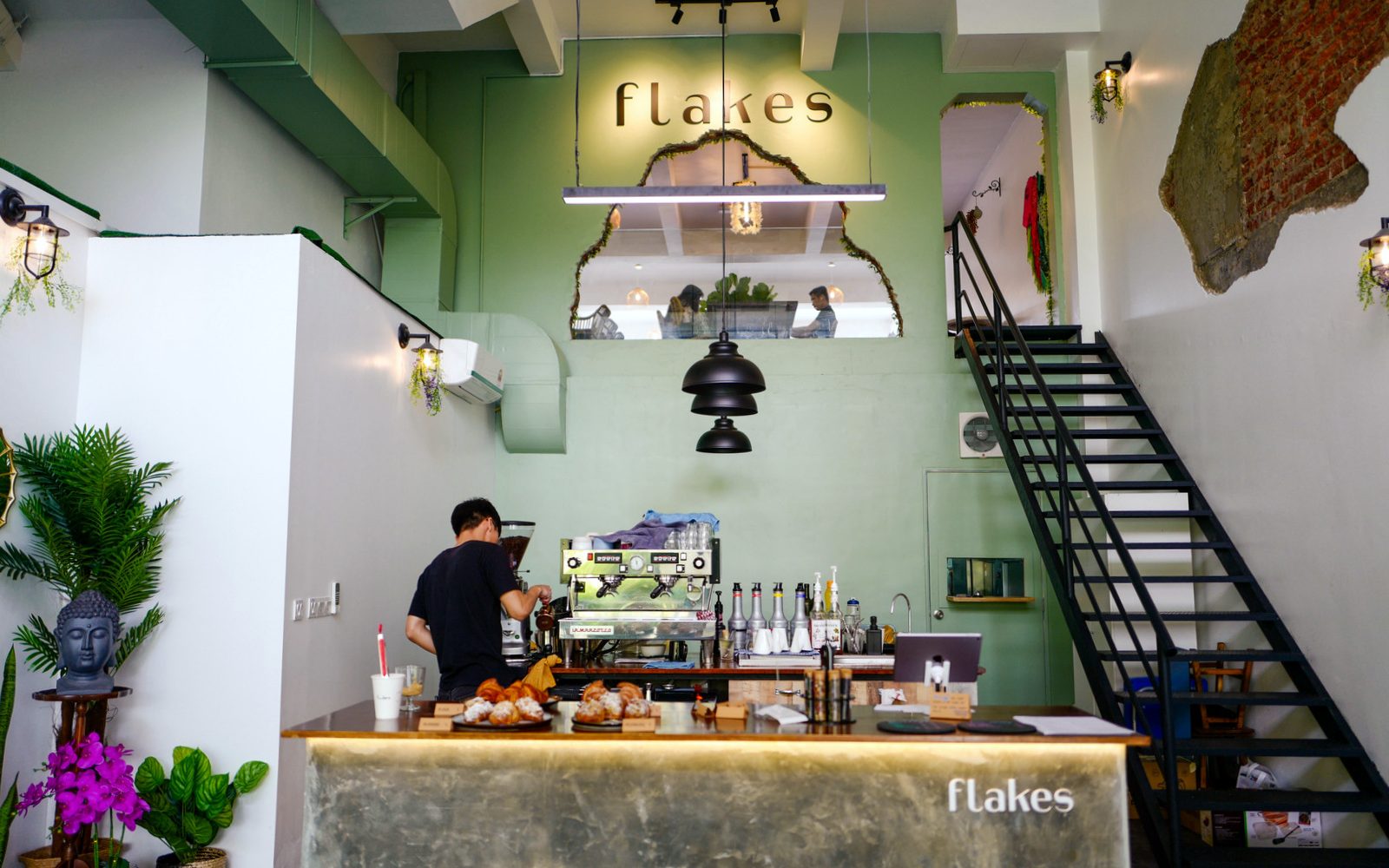 Outdoor areas are pet-friendly. We specialise in pastries, but we also provide a variety of hot and savoury dishes. For your gourmet pleasures, we built areas of perfection in an imperfect world, combining food and enjoyment.
Address: B-G-06, The Hub SS2, 19 Sentral, Jalan Harapan, Seksyen 19, 46300 Petaling Jaya, Selangor
Hours: 9:30am – 6:00pm
Inquire with 011-1760 4816
Ippudo @ Jaya One, PJ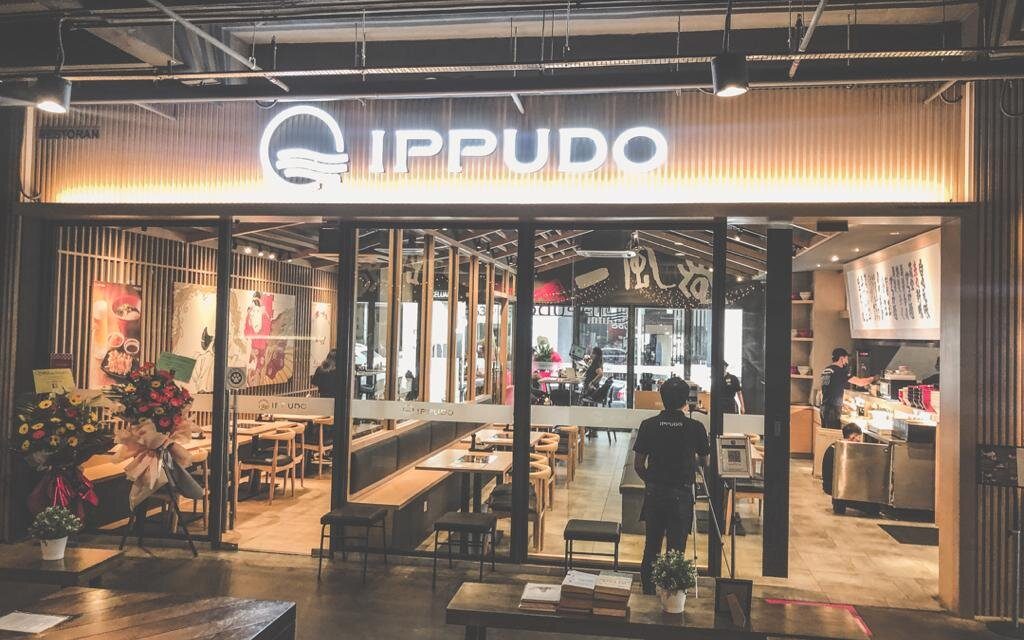 A pet-friendly Ippudo has been opened in Jaya One's The Square. Consider adding this to your list of locations to take your pet on dates because of its reputation for offering delicious bowls of ramen.
Address: Lot G.002, The Square, Jaya One No, 72A, Jln Profesor Diraja Ungku Aziz, 46200 Petaling Jaya, Selangor
Hours: 11:00am – 10:00pm
To contact us, please dial 03-7932 1630.
Poozie n' Beach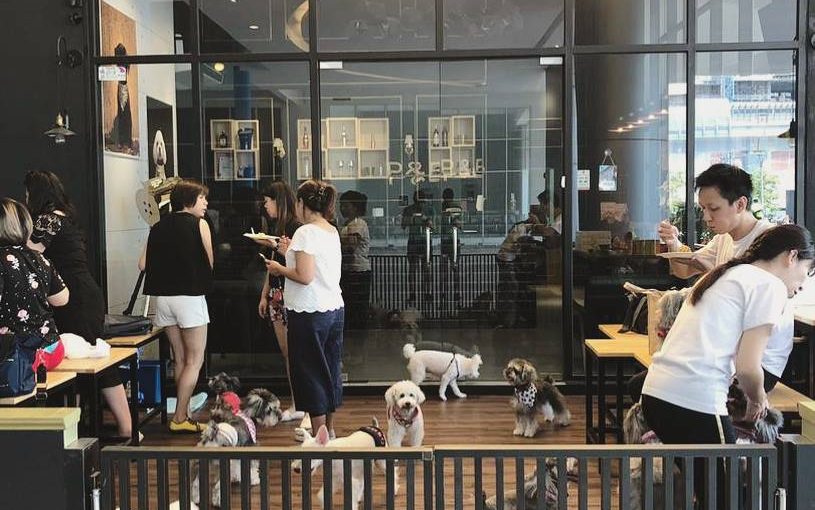 Poozie beach is a one-stop-shop for all things pet-related, from pet-related products to boarding services to grooming services. While you wait for your dog's grooming services to be completed, you may have a cup of coffee or tea. Poozie n' Beach is a must-visit with your dog on a Saturday!
Address: C-GF-06 Sunway Nexis, Jalan PJU 5/1, Kota Damansara, 47810 Petaling Jaya, Selangor
Hours:
11:00am – 7:00pm
Wednesday close
To reach us, please dial (03-7497-9497).
Petztopia Café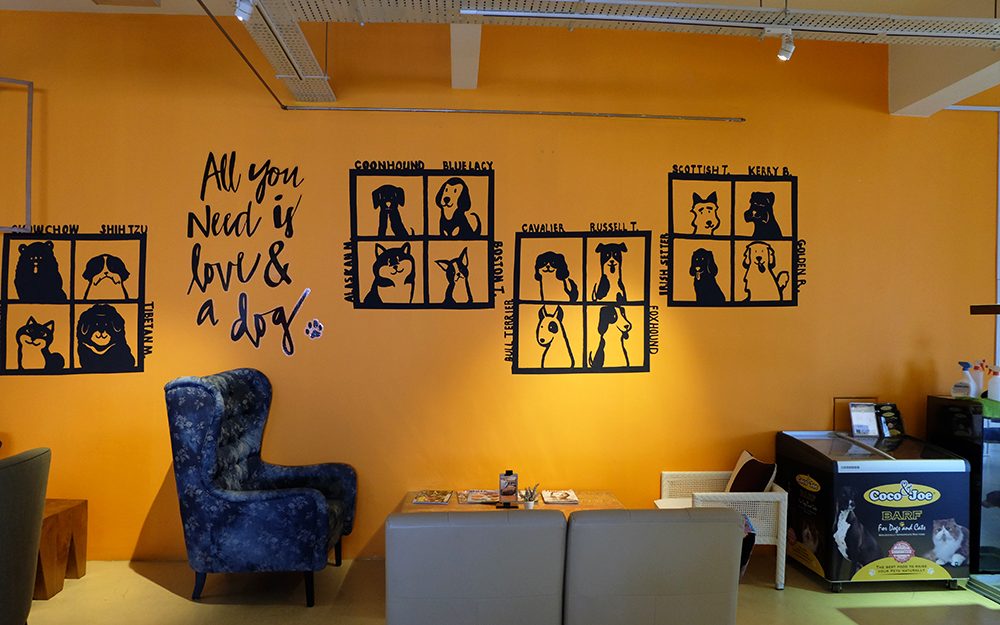 Known for its impeccable sanitation and cleanliness, Petztopia is the perfect place to raise your dog. Donate the Corgi, the cafe's mascot is all you need to persuade you to stop by. This pet-friendly café in Malaysia is where to go if you want to play with your furry friends!
PJU 5/20D The Strand, Kota Damansara, 47810 Petaling Jaya, Selangor, Malaysia, is the location.
Inquire with 03-6150 779.
Fēst x GRAIN.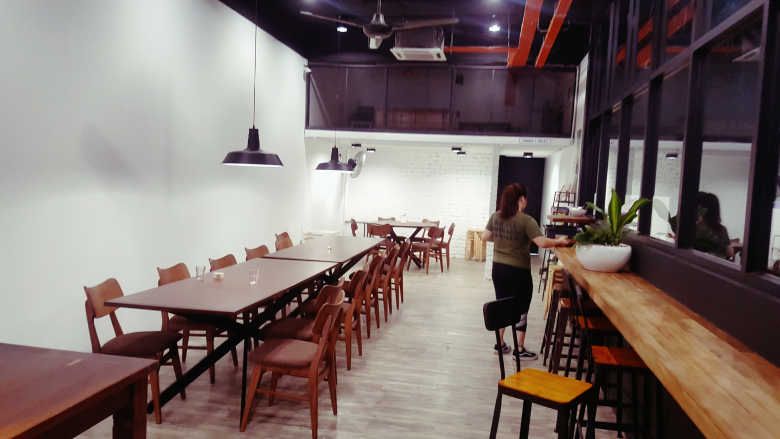 It's first-come, first-served.
If you're a person who works best when she or he isn't at home, this is the place for you. After a morning walk with your dogs, you may be seeking a new brunch place. Either way, this locally owned and operated café is a fantastic stop for a quick bite and coffee. "Fest" concentrates only on cakes and coffees, whereas "Grain" specialises in Malaysian cuisine with a contemporary twist.
Address: 1-1, Jalan SS 15/8a,Ss 15, 47500 Subang Jaya
Hours :
Fēst 8:00am – 10:00pm (Monday – Saturday)
GRAIN 10:00am – 10:00pm (Monday – Saturday)
Tommy Thongchai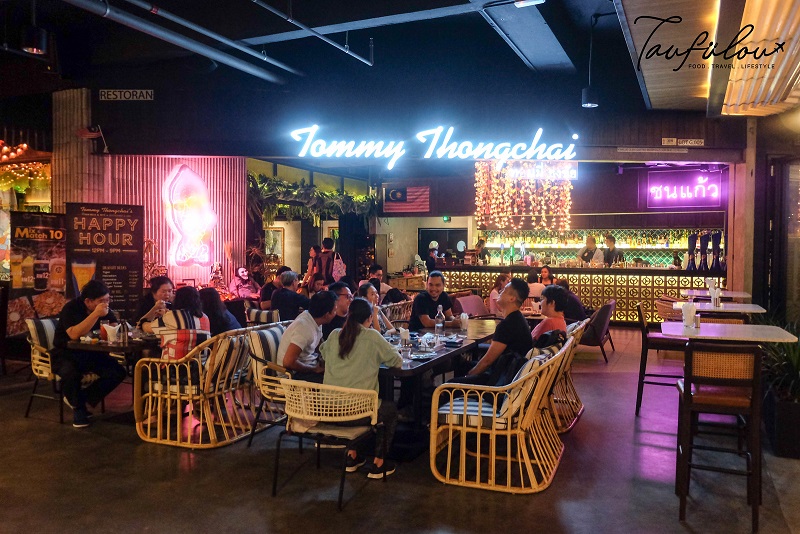 Now that they've fed you burgers and sushi, combining the two cuisines is time. This recently launched gastropub provides a welcoming atmosphere for both humans and their four-legged friends. Their top-notch service ensures that your pets are well-hydrated and that your eating experience is as enjoyable as possible. Aromatic Thai flavours permeate every dish, leaving your tastebuds tingling with anticipation.
Address: The Square, G.005, Jaya One, 46200 Petaling Jaya, Selangor
Hours: 11:30am – 2:30pm, 6:00pm – 9:30pm
Phone: 012-901 2848