Wedding Venues in Petaling Jaya: 12 of the Best
We could go on and on about all the things that need to be done to arrange a wedding, but we'll spare you the details. For many couples, picking where to hold their wedding day is one of the most important parts of the planning process.
A dream wedding is a hard effort. to plan. So many aspects to consider, not the location. You need a setting that will be wonderful for your big day and provide you with the memories you'll cherish forever. The 12 Best Wedding Venues in PJ, each with its special charm, are showcased in this post.
Grand Hall, Ara Damansara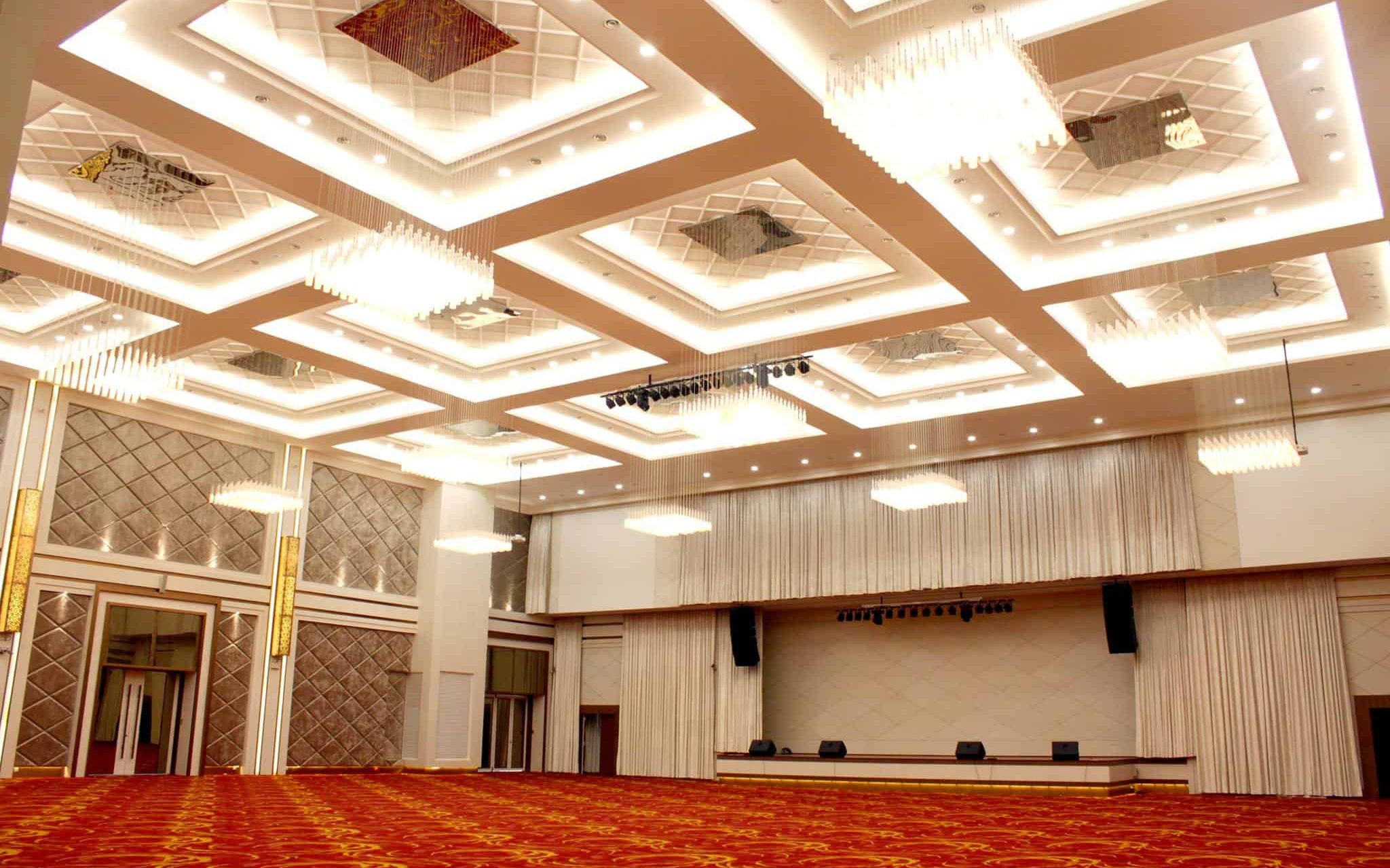 With its ample area and convenient location in Petaling Jaya's bustling Ara Damansara district, this venue is a popular wedding venue in Selangor for holding all of your wedding festivities. The hall has a capacity of 850 tables, which is amazing.
Address: D-2-7, Block D, Pacific Place Commercial Centre, Jln Pju 1A/4, Ara Damansara
RDA Banquet Hall
Weddings held at RDA Banquet Hall are a wonderful way to celebrate with loved ones. The joy, ecstasy, and sheer delight that accompany weddings and the picturesque scenes captured amid the frenzy are memories that will last a lifetime. Organizing and arranging a wedding, on the other hand, entail several details that must be flawless. Every wedding has its ups and downs. Therefore they attempt to deliver the greatest service possible, from the beautiful and excellent décor to the quirky and passionate dance team. They offer a large, elegant hall and a fantastic staff that work seamlessly together to create the wedding of your dreams.
Address: 1094, Persiaran Dagang, Bandar Sri Damansara, 47300 Petaling Jaya, Selangor
Phone: 017-456 1978
Time: 9:00am – 7:00pm
Lakesight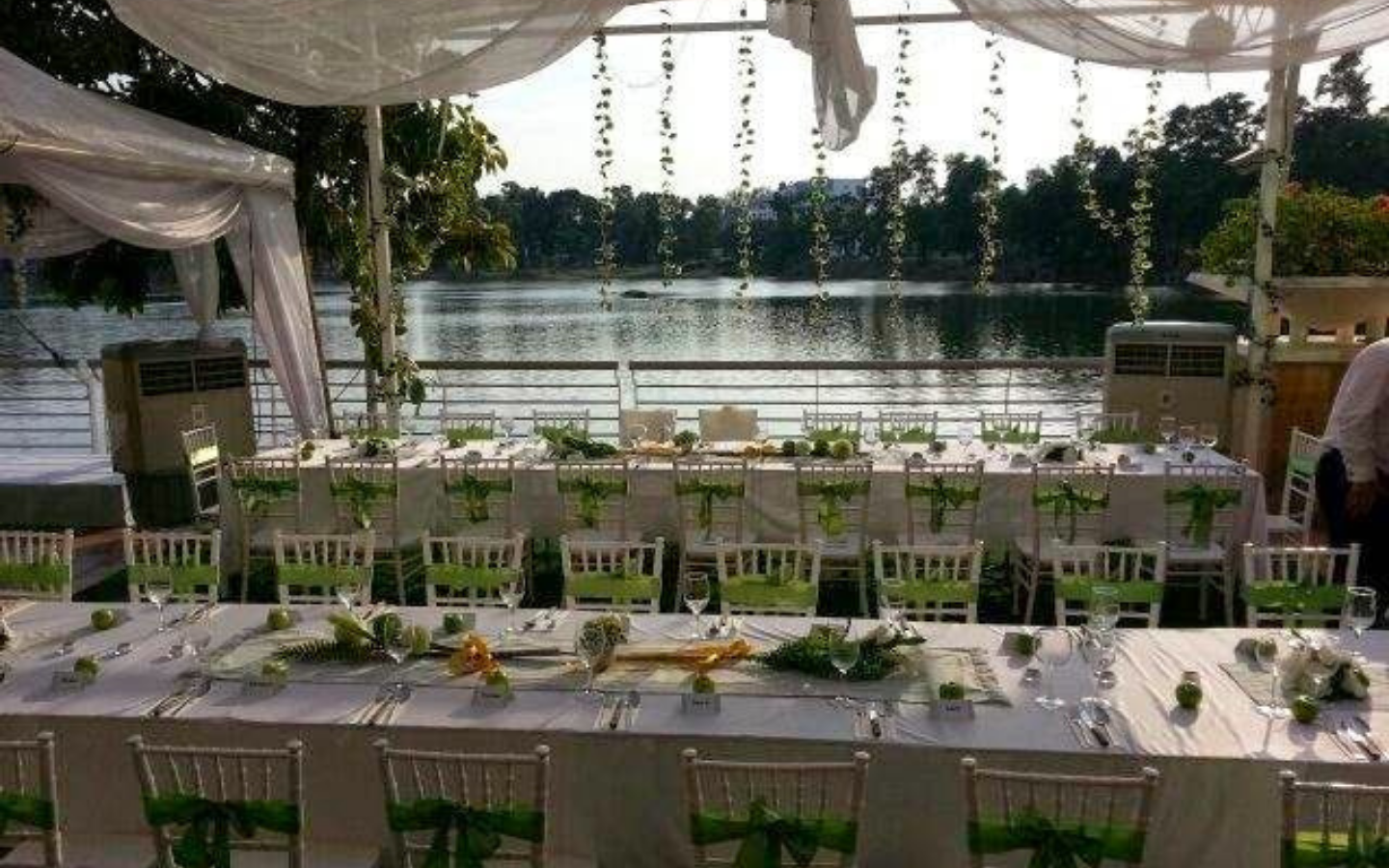 Lakesight is a wonderful option if you're looking for a venue that offers a reasonable all-inclusive package. Planning services, furnishings, venue rental, decorations, entertainment and sound equipment, and invitation cards are included in the packages. In addition, you can choose from a variety of other services, such as an emcee, a band, a hair and makeup artist, and more. Prices start at RM3,888 for a basic package. Contact the venue ahead of time to schedule a tour. It can fit up to 150 people (indoor and outdoor).
Place of business: A-5-1, Jalan SS7/13A, Plaza Kelana Jaya, Petaling Jaya
Westlane Place
Petaling Jaya's newest site, Westlane Place, is a welcome change of place from the usual options. In addition to Hindu and Malay wedding ceremonies, birthday parties, seminars, AGMs, and private hire events, Westlane hosts a wide variety of other events. Every event at Westlane Place is treated with the utmost respect and care by the staff.
This is the address: Wisma Daju 5, No 21 Jalan Barat, 46200 Petaling Jaya
To reach us, dial 010-566 6587.
Hours:
10:00am – 6:00pm (Monday – Friday)
Saturday and Sunday close
Website: https://www.westlaneplace5.com/
Jasmine Banquet Hall
No doubt, your guests will be mesmerized by the beauty of Jasmine Dinner Hall when they attend your next banquet. For formal events such as conferences, traditional rituals, product launches, and wedding receptions, it is one of the most popular event venues in heart of PJ. You are catering to up to 700 guests at a time. High ceiling draperies in the Jasmine Banquet Hall can be customized to fit your specific theme or match your event's color scheme. They've been decorated with fairy-tale-like floral chandeliers and other accessories. With various packages to choose from, the Jasmine Banquet Hall is a one-stop shop for all of your event needs and dreams.
Address: Global Business & Convention Centre, 8, Jalan 19/1, Seksyen 19, 46300 Petaling Jaya, Selangor
To reach us, please dial 016-206 2830
Hours:
11:00am – 6:00pm (Monday – Friday)
11:00am – 3:00pm (Saturday and Sunday)
White Ballroom
The White Ballroom, a Renaissance-style event hall with a modern appearance, features a glass ceiling and wall, ensuring that the venue is constantly bright and sunny. Adaptable to a wide range of settings and occasions.
Address: 2, Jalan 51a/225, Seksyen 51a, 46100 Petaling Jaya, Selangor
Phone: 019-945 9083
Hours:
Every day from 10:00am is until 6:00pm.
The White Ballroom is closed on Saturday and Sunday.
Website: https://www.whiteballroom.com/
Every one of our locations is designed to accommodate a wide range of events. With their collection of event packages, you can embark on a journey to build the wedding of your dreams or an essential work event.
Address: No. 1, P1-01, Level 1 Podium, Plaza 33, Jalan Kemajuan, Seksyen 13, 46200 Petaling Jaya, Selangor
Phone: 03-7932 3288
Hours: 11:00am – 3:00pm, 6:00am – 11:00pm
Catering services may be found at the website: https://www.orientalrestaurants.com.my/weddings-events/
Unique Grand Ballroom / Elite Grand Ballroom
In Petaling Jaya, Selangor, the Elite Grand Ballroom can hold up to 1500 people. It is possible to partition the pillarless ballroom into three different halls to meet a variety of events and seating capacities. You can host a wedding reception here, a corporate event, an association or society event, or any other type of meeting. The lobby is large enough for receptions and cocktail parties. There is also a designated ballroom parking lot that can hold up to 700 automobiles and VIP parking and valet parking services for their guests' convenience. In addition, for the comfort of their guests, they have built-in dressing rooms and washrooms. Each ballroom has its own reception space and LED display panel. Their ballrooms also feature a magnificent elevated stage; a large high definition LED backdrop, and spectacular lighting and sound systems. Our distinguished guests will always be well-served by their skilled banqueting staff. Elite can assist you in planning a more thorough dinner with more in-depth arrangements and expert assistance.
Address: Lot, 8a, Jalan 13/2, Seksyen 13, 46200 Petaling Jaya, Selangor
Phone: 017-212 3870
Website: http://unique-seafood.com.my/Restaurants-Elite#locate_us
Sunflower Banquet Hall
The beautiful setting will wow guests at Sunflower Banquet Hall. Why is this location so popular? a popular choice for formal events, such as conferences, product launches, and wedding receptions; it's located in the heart of PJ and can accommodate up to 200 people at one time. The Sunflower Banquet Hall is a one-stop-shop for all of your event needs, offering a variety of packages to suit your requirements and dreams.
Address: LEVEL 4, GLOBAL BUSINESS & CONVENTION CENTER, 8, Jalan 19/1, SECTION 19, 46300 Petaling Jaya, Selangor
To reach us, please dial phone: 016-206 2830
Hours:
11:00am – 6:00pm (Monday – Friday)
11:00am – 3:00pm (Saturday)
Sunday close
Ballroom at New World Petaling Jaya Hotel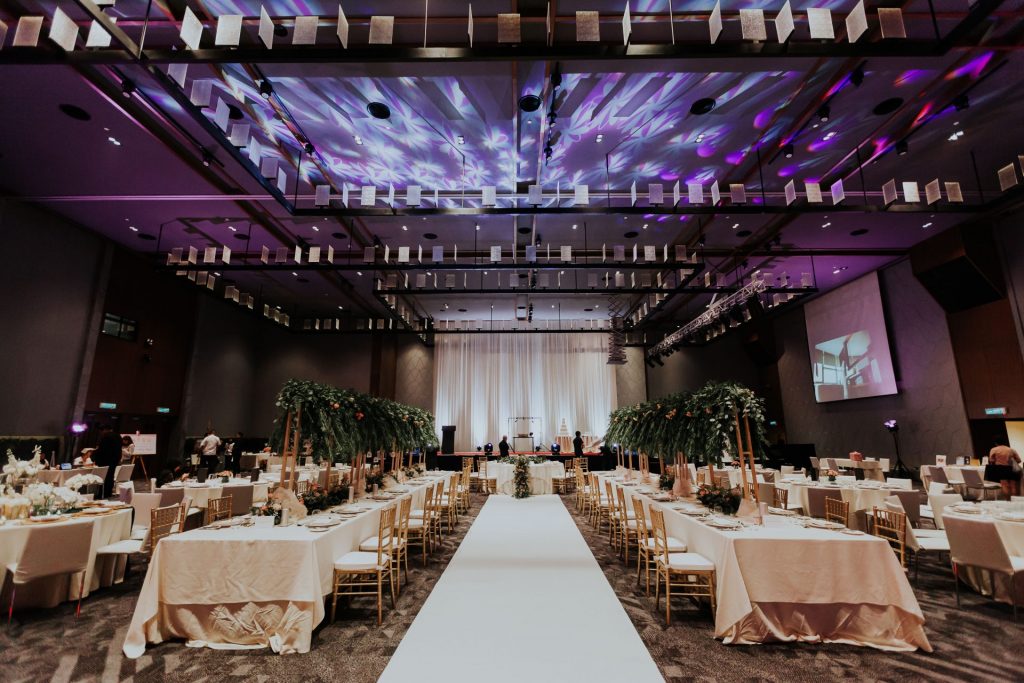 Our 1,700-square-meter pillarless Grand Ballroom, which can hold up to 1,000 people for intricately themed events, is the crown gem of the hotel. Free-standing, it can be joined to the hotel by a bridge, which enhances the grandeur and impact of any event held here.
Address: Jalan SS7/26a, Ss 7, 47301 Petaling Jaya, Selangor
The phone number is 03-7682 0000.
To locate a venue, visit the following website link: https://petalingjaya.newworldhotels.com/en/meetings-weddings/find-a-venue/
Rendezvous Garden
In addition to a CLT hall and FGD facilities, they also offer venue rental for outdoor events such as parties, weddings, engagements, and more. You can host your outdoor parties or celebrations in this lovely, big yard. This is an excellent choice for any outdoor event, such as a product launch or a wedding or birthday celebration.
Address: 1, Jalan 17/1, Seksyen 17, 46400 Petaling Jaya, Selangor
The phone number is 012-628 3429.
Hours: 9:30am – 6:30pm, Saturday and Sunday close
Visit the Rendezvous Garden website at http://rendezvousgarden.com/index.html
Zuan Yuan Chinese Restaurant
What about a hearty, savory Chinese meal to accompany your wedding reception? One World Hotel in Petaling Jaya's Zuan Yuan Chinese Restaurant could meet your needs if you're craving Chinese cuisine.
As soon as you walk in, stunned by the attention to detail Given the amount of time and effort put into the interior design. Moreover, the name Zuan Yuan is translated as 'A garden rich with magical gems,' which literally (and literally) reflects the beautiful atmosphere and the chef's meticulous preparation of the food.
The open kitchen of Zuan Yuan Restaurant can accommodate up to 25 diners at a time, making it one of the unique dining experiences in town. At this restaurant, you'll be able to eat, drink, and be merry like there's no tomorrow!
Address: One World Hotel, City Centre, First Avenue, Bandar Utama, 47800 Petaling Jaya, Selangor
Phone: 03-7681 1159
Hours:
12:00pm – 2:30pm, 6:00pm – 10:30pm (Monday – Friday)
10:00am – 2:30pm, 6:30pm – 10:30pm (Saturday and Sunday)
For further information, please visit the Oneworld Hotel Malaysia's website: http://www.oneworldhotel.com.my/restaurants/zuan-yuan-chinese-restaurant/