Are you looking for price and quality in the best aesthetic clinics in Petaling Jaya (PJ)? Here we have worked to find and collect information about the Medical Aesthetics Clinics services in PJ. This list will help you find a clinic that suits your needs. Whether it's Botox, dermal fillers or laser hair removal, we have all the information you need to make an informed decision about which cosmetic clinic is right for you.
Clinic MF
Clinic MF knows that self-confidence comes from external and internal well-being. They have been helping their clients improve their self-esteem by improving their natural beauty through their merchandise and treatments. They are a team of skilled medical professionals who can meet your cosmetic needs and give you the boost you need.
Address: S09, Atria Shopping Gallery, Jalan SS 22/23, Damansara Jaya, 47400 Petaling Jaya, Selangor
Phone: 03-7732 6422
Hours:
Monday – Friday 10:00am – 8:30pm
Saturday & Sunday 10:00am – 7:00pm
Aessence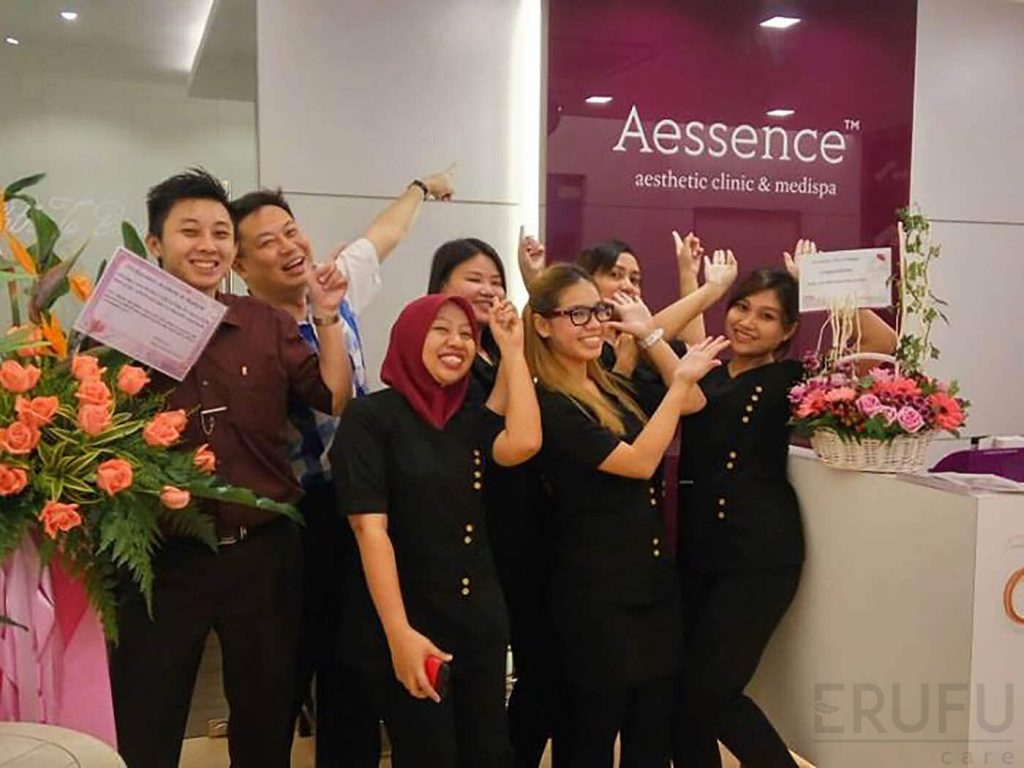 Aessence is a renowned cosmetic treatment agency offering skin, beauty, laser, body, anti-aging and stem cell treatments. The clinic's goal is to demonstrate that everyday beauty can be achieved with the help of timeless elegance.
Aessence is recognized as one of the best cold sculpting clinics in Malaysia and they guarantee to provide the best treatments and techniques to help you get a fresh new look.
Address: D-2-8, Pacific Place, Ara Damansara, 47301 Petaling Jaya, Selangor
Phone: 018-208 3395
Hours:
Monday to Friday 10:00am – 6:00pm
Saturday 9:00am – 2:00pm
Sunday Closed
Clique Clinic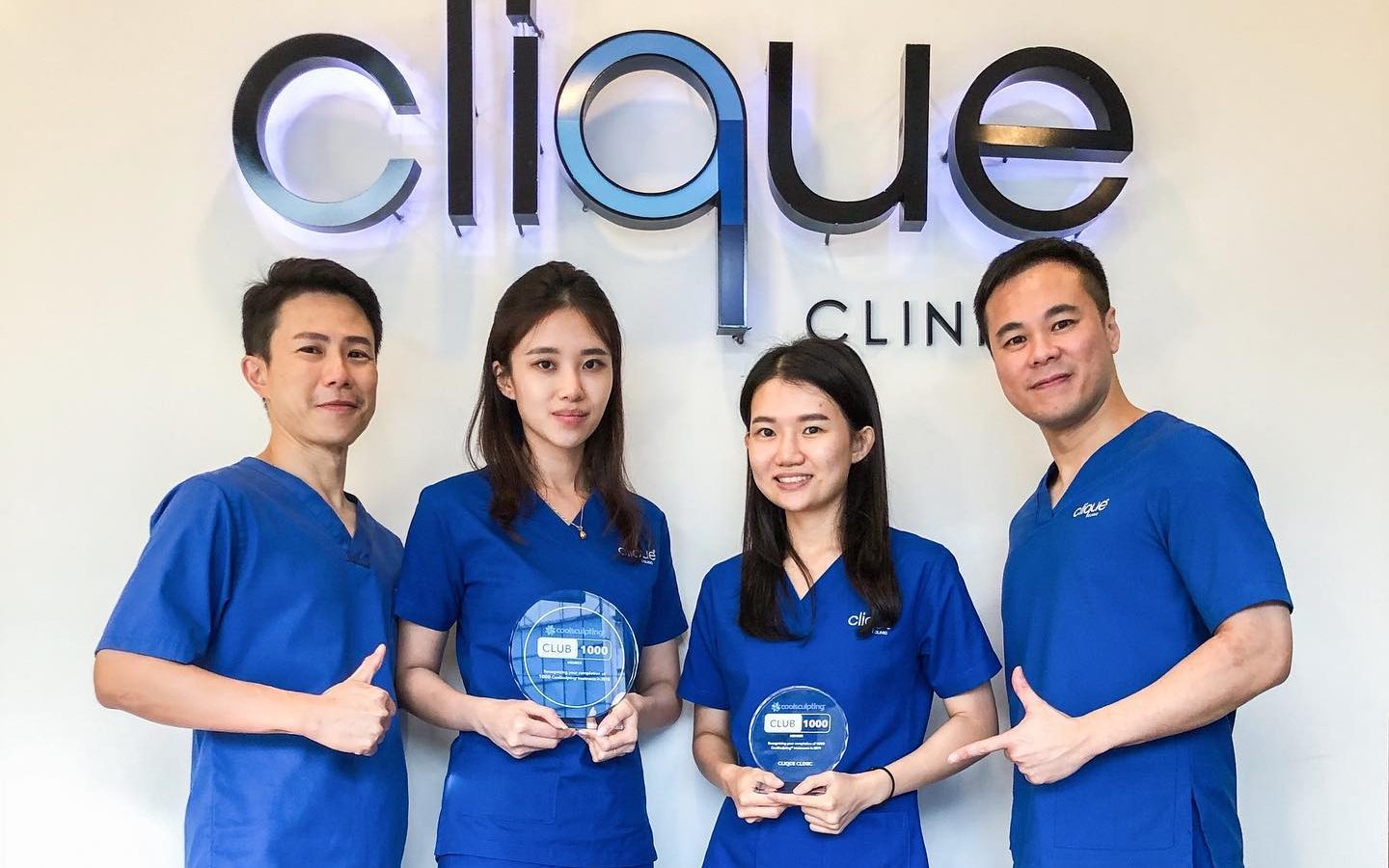 Dr. Lim Ting Song, Medical Director of Clique Clinic, founded the clinic in 2012. They utilize cutting-edge technology to provide high-quality medical aesthetic and regenerative treatments. They are also the most well-known clinics for aesthetic treatment and research and are leaders in several medical aesthetics fields.
Clique Clinic has developed into the focus of contemporary medical aesthetics in Malaysia, becoming one of the best aesthetic clinics in Malaysia. They continue to instruct skilled cosmetic surgeons and nurses in order to provide their clients with the best and most trusted cosmetic treatments.
Address: No. 4, Jalan 19/36, Seksyen 19, 46300 Petaling Jaya, Selangor
Phone: 012-353 7960
Hours:
Monday – Saturday 10:00am – 7:00pm
Sunday Closed
Idealyst Clinic And Medispa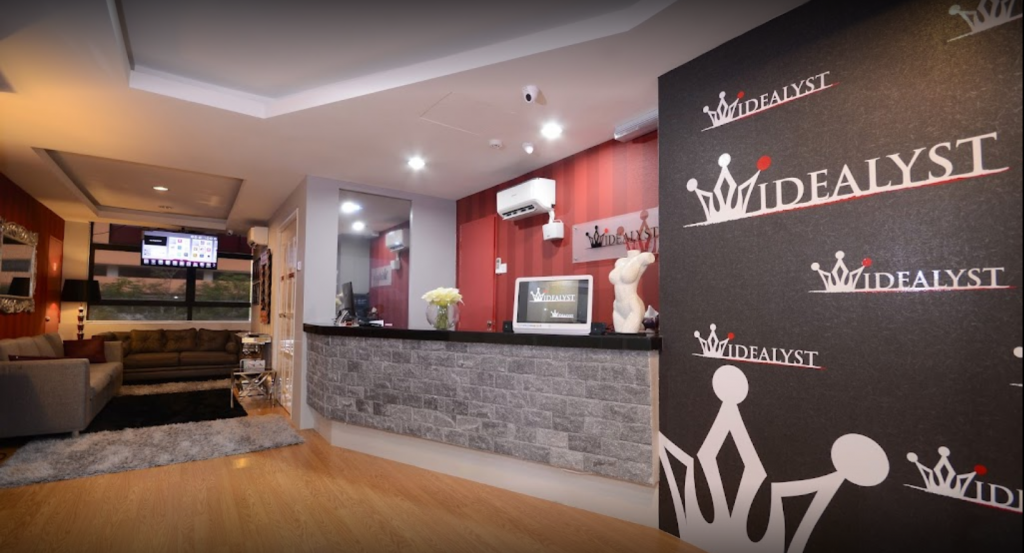 Idealyst Clinic & Medispa places great emphasis on customer service and well-being and offers comprehensive beauty and wellness procedures with an uncompromising approach to excellence. Its goal is to provide clients with effective treatment at a reasonable cost.
In addition, the clinic offers well-equipped facilities, cutting-edge technology and a highly educated aesthetic medicine team. Founded in 2015 by Dr. Aidil Azry Dato' Mokhtar, this award-winning clinic offers treatments such as facials, body sculpting and oxygen facials. Body sculpting, as well as microdermabrasion and laser hair removal, are also popular.
Address: A-2-03, Block F Neo Damansara, Damansara Perdana, 47820 Petaling Jaya, Selangor
Phone: 012-440 4891
Hours:
Monday – Saturday 10:00am – 7:00pm
Sunday Closed
Aglow Clinic Damansara Utama (Uptown)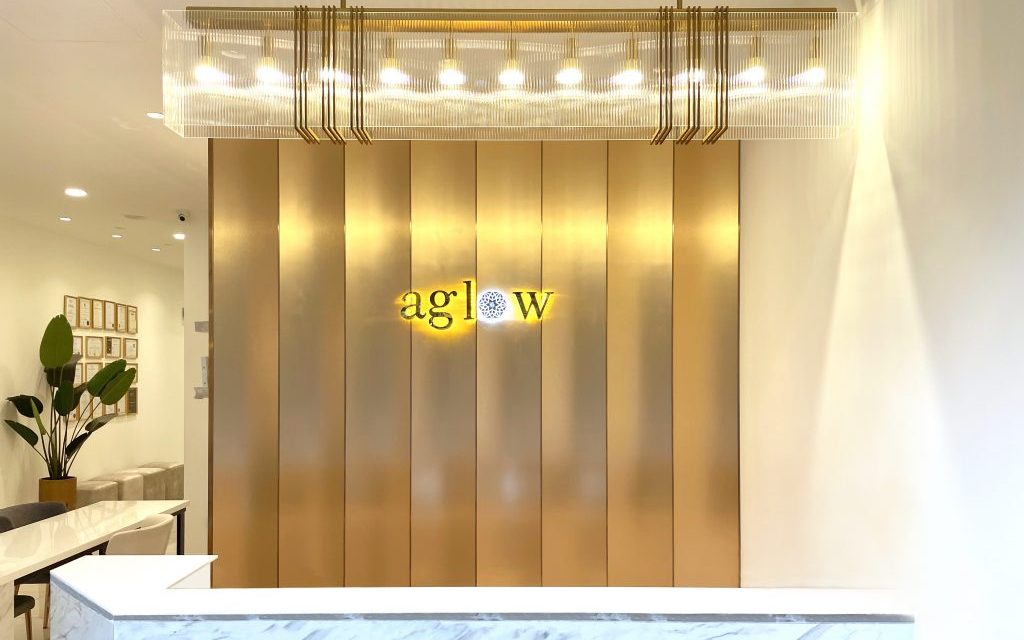 At Aglow Clinic, it is their greatest responsibility to make everyone's inner beauty shine by enhancing everyone's outer beauty.
With cutting-edge technology, first-class service, highly professional and experienced team, they aim to provide customers with one-stop medical beauty solutions and provide unparalleled customer service in a sincere, effective and friendly manner.
Address: 61G, Jalan SS 21/37, Damansara Utama, 47400 Petaling Jaya, Selangor
Phone: 013-394 1400
Hours:
Monday – Friday 10:00am – 7:00pm
Saturday & Sunday 9:00am – 6:00pm
Dermlaze Skin Laser and Aesthetic Centre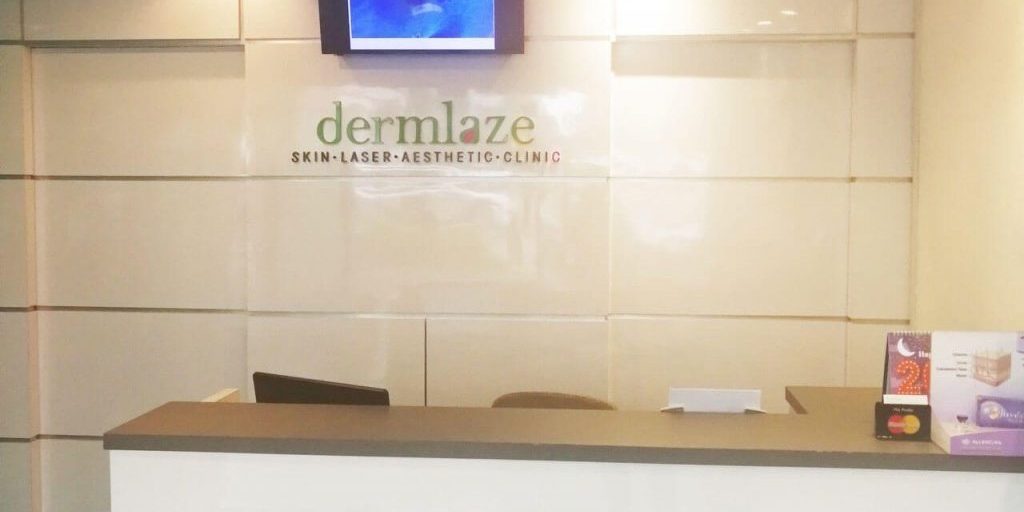 Among the Best Skin Laser and Aesthetics Clinics in PJ, Dermlaze is a very popular Medical Aesthetics clinic in Malaysia.
They provide high quality medical laser and cosmetic treatments with remarkable and consistent results.
Dermlaze offers a comprehensive list of the latest medical aesthetic treatments and is equipped with the latest and most advanced laser technology to enhance your appearance. Currently operating out of only 1 center in Selangor, Dermlaze Clinic is known for its patient-centered care and clinical excellence in laser, skincare and medical aesthetic procedures. Dermlaze Clinic focuses on providing each client with personalized care at an affordable cost. Without a doubt, it is one of the best beauty clinics in Malaysia.
Address: 75, Jalan SS 21/60, Damansara Utama, 47400 Petaling Jaya, Selangor
Phone: 03-7710 2295
Hours:
Monday – Saturday 10:00am – 6:00pm
Sunday Closed
AlainN Clinic
Dr Nurul Ain Abdullah is a graduate of the Royal College of Surgeons of Ireland (National University of Ireland). She completed basic medical training in internal medicine and surgery at several institutions in Dublin, Ireland. There, she had the opportunity to assist in the research and treatment of patients with lipodystrophy using Newfill, a semi-permanent facial filler that stimulates collagen. Dr Nurul Ain Abdullah has expanded her knowledge and experience in the field by earning a Masters in Anti-Aging, Regenerative Medicine and Medical Aesthetics from UCSI. Dr. Nurul Ain Abdullah believes that the key to anti-aging is maintaining a healthy mind and body, based on her years of experience in emergency medicine, primary care, maternity care, child care and preventive medicine in Malaysia. As a perfect complement to this natural process, medical aesthetic surgery can be performed.
Address: G-6 Infinity Tower, 28, Jalan SS 6/3, 47301 Petaling Jaya
Phone: 03-7802 8099
Hours:
Monday – Saturday 9:30am – 6:00pm
Sunday Closed
Klinik Dr Inder (Inder Aesthetics)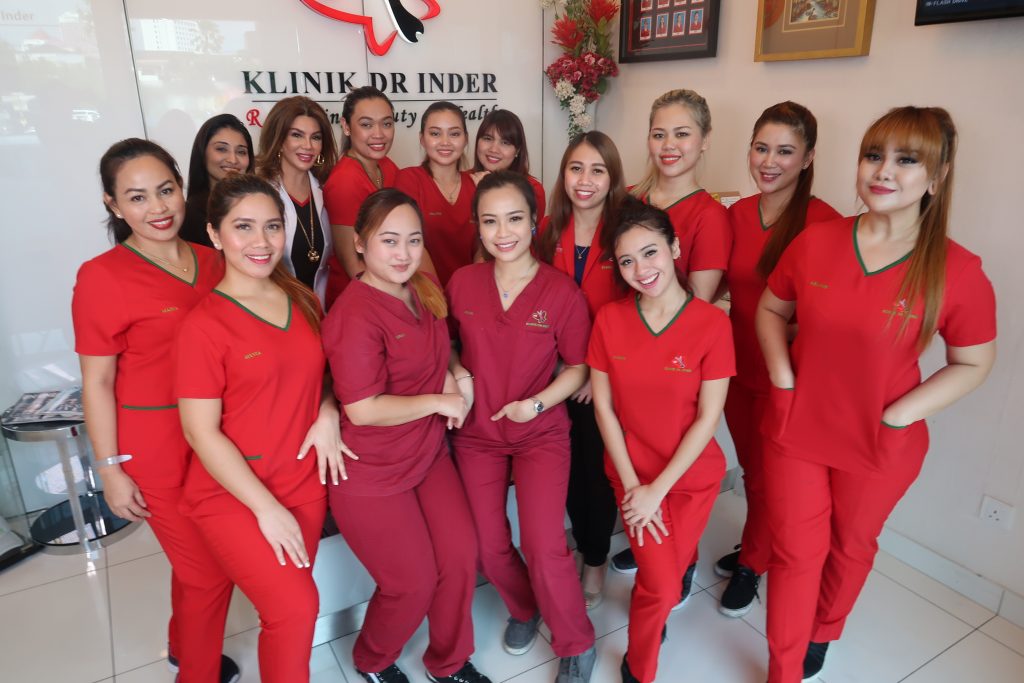 Klinik Dr Inder is a World Class Aesthetic Clinic incorporated in Malaysia with more than 30 years of successful experience in the hair transplant and aesthetic beauty industry. Leading the way in aesthetic and healthcare trends, Klinik Dr Inder offers aesthetic beauty services located in the commercial area of Petaling Jaya, Selangor.
Address: P-G-22, Centrestage, Jalan 13/1 Seksyen 13, 46200 Petaling Jaya Selangor Malaysia.
Phone: 03-7932 1818, 012-653 8572
Hours:
Monday – Saturday 9:00am – 6:00pm
Sunday closed