INDOOR GAMES & ACTIVITIES IN PETALING JAYA: THE TOP 10
You don't have to be alone in the house to have fun! You may not know it, but Petaling Jaya is home to several fun indoor activities and games. Indoors, you'll find everything from kid-friendly attractions to team-building exercises.
Indoor sports and activities and seminars, and interactive exhibits are available for those who want a more laid-back experience.
ATAG Malaysia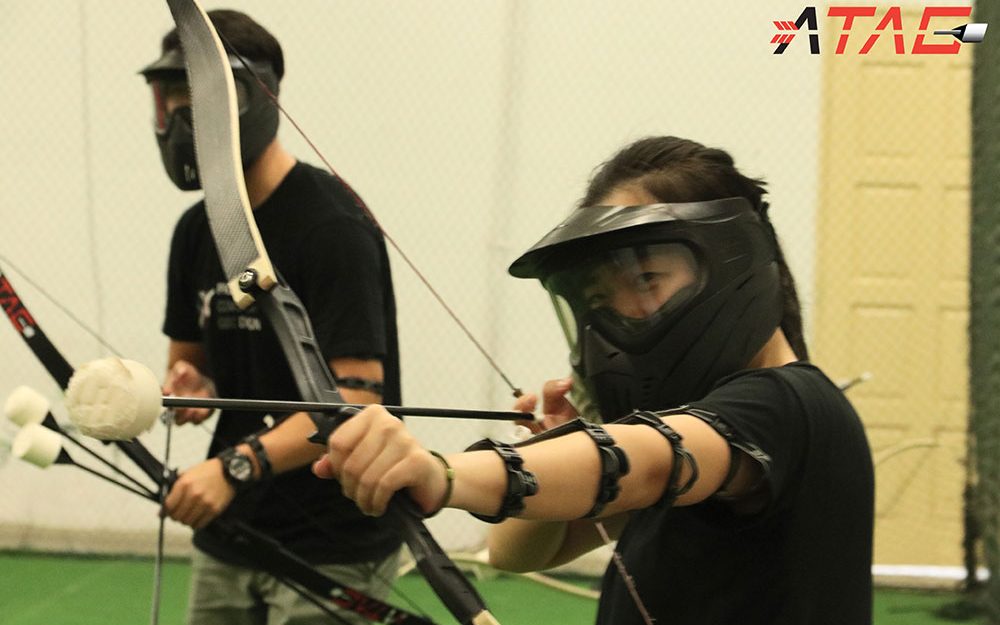 ATAG Malaysia (Association of Technical Assistance Groups)
Modern archery warfare: Welcome! An indoor setting with a lot of room to spread out and cool down is the ideal place to play a war game. ATAG makes it possible for you to realize your dream of bringing down an opponent with a bow and arrow without killing them. Birthday parties, youth groups, corporate events, and team-building activities are just some of our special events at ArcheryTag.
Address: PJ Palms Sports Centre, No.1, Lorong Sultan, Seksyen 52 Petaling Jaya, 46200 Petaling Jaya, Selangor
Start twenty-four hours a day, 7 days a week.
Inquiries may be made by calling 016-225 1291.
Camp5 1Utama
In the Camp 5 1Utama location.
Only 20 minutes from downtown Kuala Lumpur, Camp5 is Asia's biggest climbing gym, situated on the rooftop of 1 Utama Shopping Center, one of Asia's largest malls. Climbers access panoramic vistas and complete air conditioning in a 20-meter-tall glass tower. You may use the showers and lockers. Indulge your hunger pangs at the Camp5 Cafe. Climbers who want to use the ropes must first register and have a minimum understanding of top-rope safety, or they may decide to just use the facility on Boulder day. You may either rent or purchase the necessary equipment at the ProShop. Become certified to climb alone by either a 1-hour Try Climbing Session or a 4-hour Basic Wall Course. Booking in advance is necessary. Visit booking.camp5.com to place your order. Additionally, we provide Birthday Party Packages, Corporate Team Building, and a slew of additional services.
Address: 5th Floor, 1 Utama Shopping Centre, 1, Lebuh Bandar Utama, Bandar Utama, 47800 Petaling Jaya, Selangor
Hours:
12:00pm – 10:00pm (Monday – Friday)
10:00am – 8:00pm (Saturday – Sunday)
Phone: 03-7726 0410
KidZania
Edutainment center for youngsters where they may learn about the world of adults in a virtual metropolis. Role-playing games may help children develop both their physical and mental abilities. There are over 100 occupations in over 60 different organisations for children. In addition to becoming a physician, a fireman or an investigative journalist, you may also be an actress or an artist. KidZos, the local currency of KidZania Kuala Lumpur, may be stored in a bank account or used at the theme park's retail establishments.
Address: Curve Nx, 18, Jalan PJU 7/5, Mutiara Damansara, 47810 Petaling Jaya, Selangor
Hours:
10:00am – 6:00pm (Sunday – Friday)
10:00am – 7:00pm (School and Public Holidays)
Ramadan: 10:00am – 4:00pm (9:00am – 4:00pm during school holidays in Ramadan)
Tuesday close
Jump Street – Trampoline Park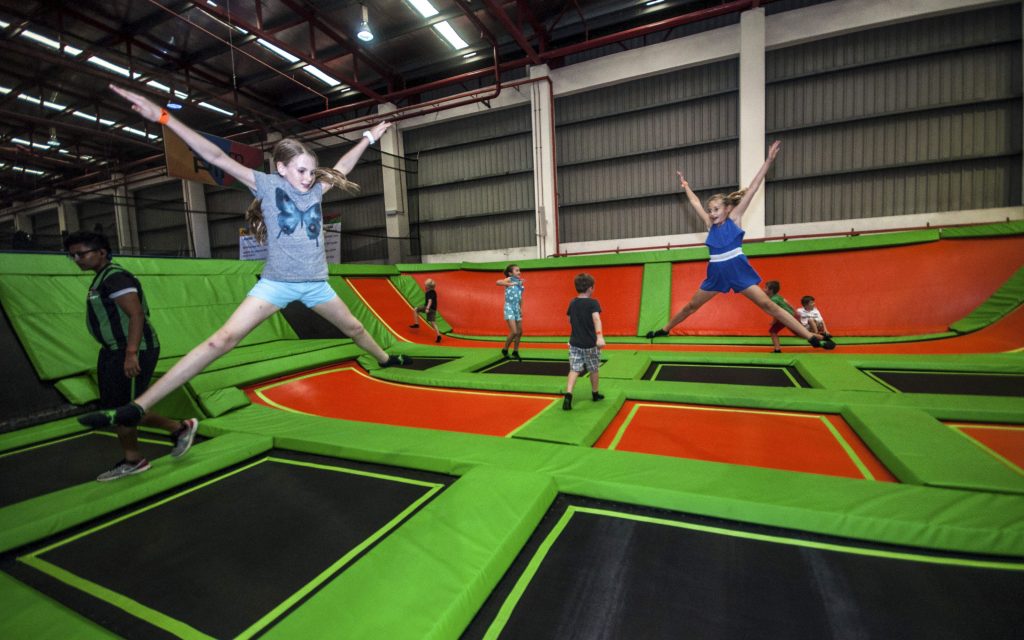 A trampoline park called "Jump Street."
For both adults and children, urban trampoline parks like Jump Street Trampoline Park are fantastic playgrounds with hundreds of linked trampolines from the ground to the walls and several jumping activities to choose from. Even if you've never done it before, bring your friends and/or family to Malaysia's first indoor trampoline park and experience the exhilaration of flight. There are two trampoline dodgeball play areas, a foam pit, three trampoline basketball lanes, a high-performance section with six Olympic-spec trampolines, a large Air Bag, and three "vertical running" walls at our Kuala Lumpur (Petaling Jaya) location. To ensure that everyone is secure, we have a separate room called "The Cage" for youngsters under the age of eight. Jump Street KL has three air-conditioned party rooms where we can host birthday parties and corporate gatherings, and we have a variety of party packages to choose from. It's a great place to get a bite to eat or a cup of coffee. Surau may be found on the premises of the Jump Street KL venue.
We're located at 8A, Jalan 13/6, Sesia 13 (Petaling Jaya), Selangor.
Hours: 10:00am – 6:30pm, Monday close
Phone: 012-204 1448
AirRider Indoor Skydiving
Aerial Adventures Indoor Skydiving at AirRider
AirRider Indoor Skydiving in Kuala Lumpur is the newest and most exciting family activity. Flying is now possible in 1 Utama retail complex for everybody who's ever wanted to do it. Safe and enjoyable for children aged three and above. Soar like a bird by leaning towards the wind. Competent educators We provide everything you need. Both the brand and the business are owned and operated by Australians. We accept groups of all sizes, from children's birthday parties to corporate team-building exercises. The gallery is free to see.
Address: 1 Utama Shopping Centre, S601, 1 Utama E, 1, Lebuh Bandar Utama, Bandar Utama, 47800 Petaling Jaya, Selangor
Hours:
10:00am – 10:00pm (Sunday – Thursday)
10:00am – 10:30pm (Friday and Saturday)
Call 03-7728 5588 to make an appointment.
Jungle Gym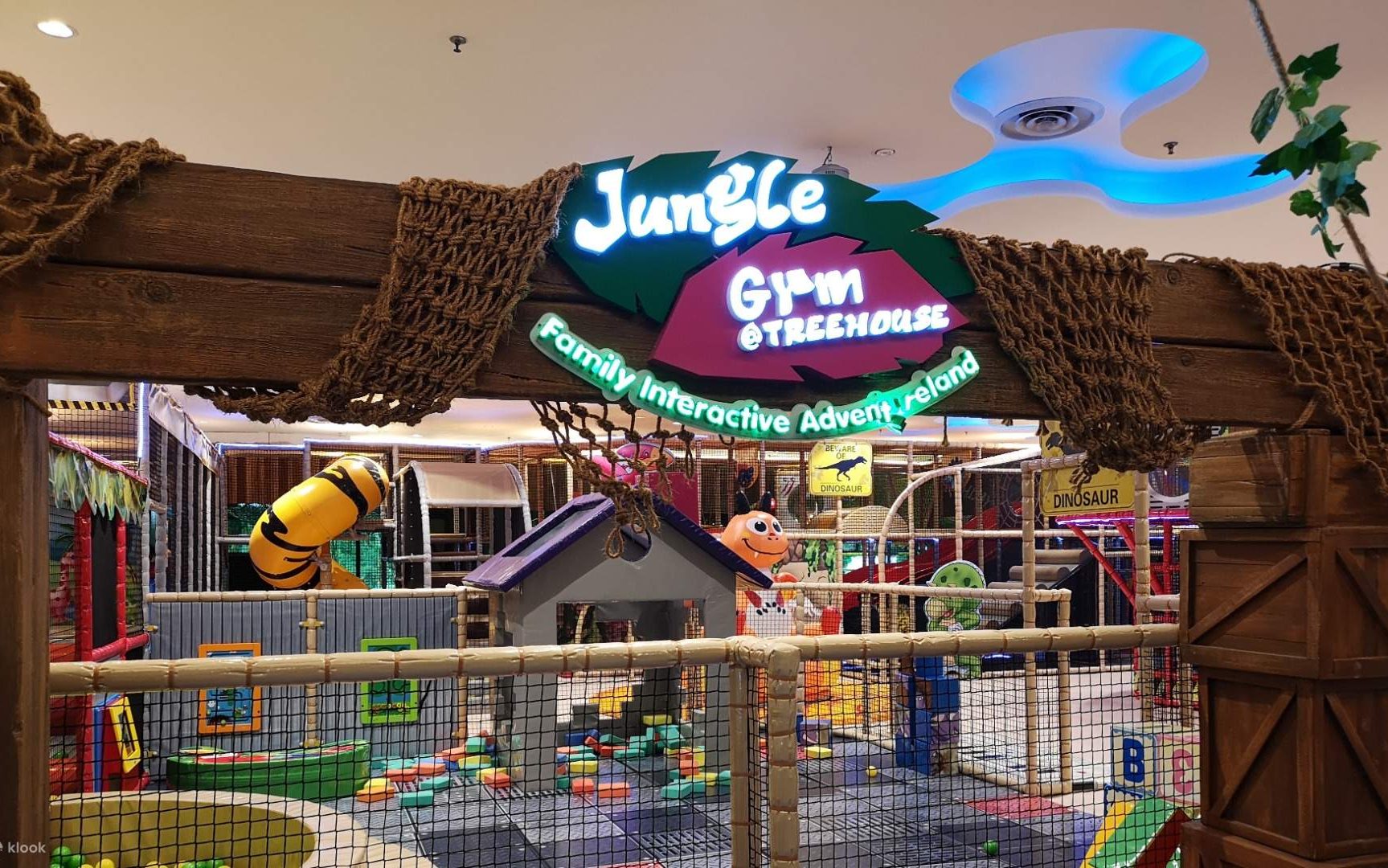 Gym in the Wilds of the Amazon
Your kids will feel protected and have a great time at Jungle Gym since it is a safe area to play. In the Klang Valley, there are now two locations to choose from. One is in Bangsar Shopping Centre's Level 4, and the other is at Atria Shopping Gallery's Level 2.
Address: 2nd Floor, Atria Shopping Gallery, Jalan SS 22/23, Damansara Jaya, 47400 Petaling Jaya, Selangor
Hours: 10:00am – 7:00pm
Phone: 03-7731 7193
Maze Escape Room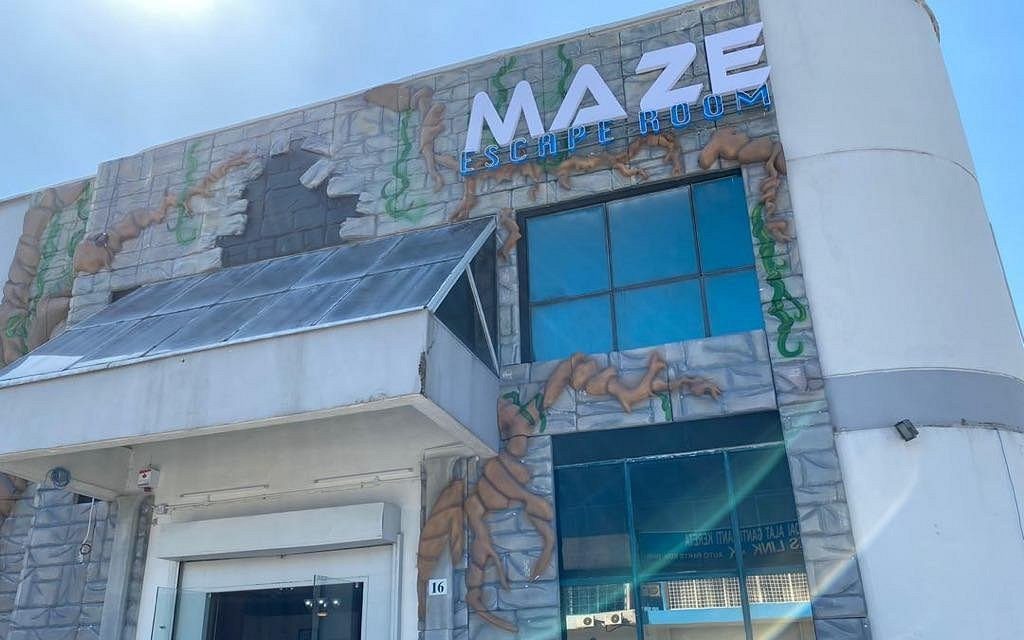 Escape from the Maze
In January 2020, Maze Escape Room was launched and developed with China's leading escape room firm. Consumers in Malaysia were the target audience for Maze Escape Room. In comparison to the Malaysian market, we offer something unique. We offered NPCs, role-playing characters, costumes, and various gaming rooms, including one for the popular Taiwanese board game Werewolf Kill.
Address: No 16, Jalan PJS 11/18, Bandar Sunway, 46150 Petaling Jaya, Selangor
Hours: 11:00am – 11:00pm
Phone: 014-600 7033
Starship Galactica
Galactica's spaceship
This three-story high, outer-space-like indoor playground overlooks the whole mall. There are a variety of games for kids to enjoy, including ball pools, air guns, and more.
Address: SK6A 1 Utama Shopping Center, Bandar Utama City Center Bandar Utama Petaling Jaya, 47800
Hours:
10:00am – 10:00pm (Sunday – Thursday)
10:00am – 10:30pm (Friday and Saturday)
Phone: 03-7728 7316
It's A Hit! Batting Cages Cum Jolt Café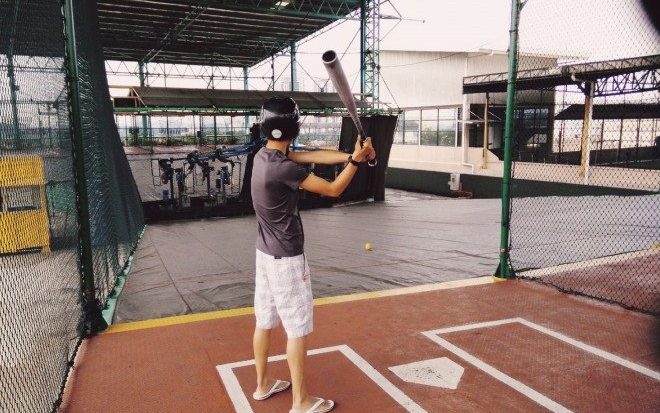 A Big Success! Café Cum Jolt Batting Cages.
You Can't Beat It A baseball-themed amusement park is the first and only one of its kind in Malaysia and the surrounding region. You won't have to pay exorbitant theme park admission fees to enjoy the unique batting cages, carnival games, and eventually, drinks and hot dogs. Press the 'Happy' button.
Address: 1 Utama Shopping Centre, No. UR601, Upper Roof, Lebuh Bandar Utama, Bandar Utama City Centre, Selangor Darul Ehsan, 47800 Petaling Jaya
To reach us, please dial 03-7727 2576.
Code Factory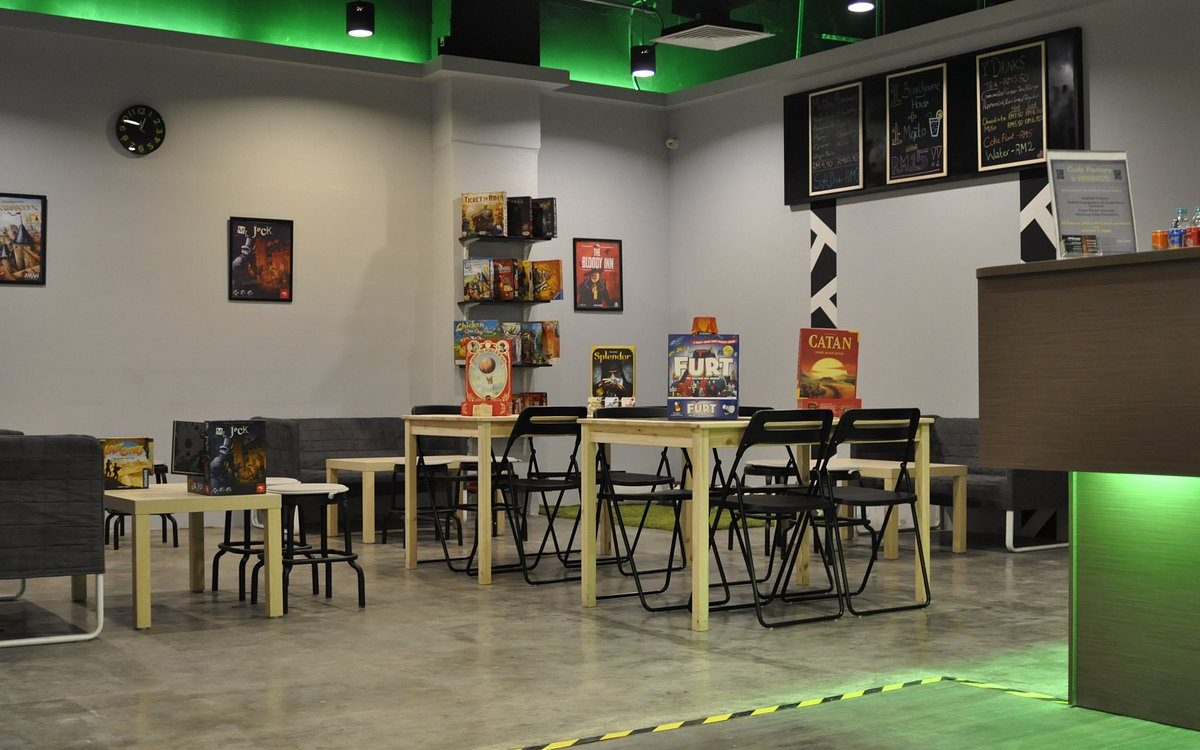 Immerse yourself in the plot and concept of each chamber by playing a Real Escape Game. You must discover a solution to a predicament within the time limit of 50 minutes.
Whatever room you're in, you'll be immersed in an entirely different kind of story.
Together, we can break away from this situation!
Address: Lot 2-05, Jalan Semangat, Jaya Shopping Centre, Selangor, 46100 Petaling Jaya
Hours: 10:00am – 10:00pm
The phone number is 011-1436 0731.