PETALING JAYA'S RESTAURANT AND BAR INDUSTRY
Petaling Jaya may not have as much nightlife as the city core of Kuala Lumpur, but you can be sure that its offers are of the same high quality.
As an example, think about the pub scene.
Even though it's dispersed around the city, you won't be let down if you know where to look
To help us out, we have a guide.
The Petaling Jaya bar guide is meant for too weary or sluggish individuals to go all the way into town, where both human and vehicular traffic is heavy.
Having a drink in P.J. is convenient since it's just a 10-minute drive home for most people.
Unlike other popular tourist destinations, you won't have to deal with large crowds or loud people.
Are you ready for a drink right here in the P.J. neighbourhood?
Hyde at 53M
In the middle of the hectic metropolis, Hyde at 53M is a speakeasy bar where you can relax.
Your booze requirements are taken care of with ease, thanks to the skilful bartenders who are proficient at twisting, spinning, and mixing up some great drinks.
Sit back, relax, and enjoy your drink.
Address: 53M, Jalan SS 21/1a, Damansara Utama, 47400, Petaling Jaya, Selangor
The number to call is 03-7733 2303.
Operation hour:
5-to-midnight (Tuesday, Wednesday, Thursday, Sunday)
Between the hours of 5 pm and 3 am (Friday, Saturday)
The weekends on Monday.
CHAZE at Marquee
In Malaysia, speakeasy bars aren't as widespread as they should be.
However, now that CHAZE at Marquee has opened, you'll wonder why you didn't go sooner.
The location is a little unusual, but the design and spirit of the venue make it worth it.
It's a sensation like no other to go through the enormous sliding door and into a dark, comfortable, and luxurious atmosphere.
Additionally, you and your friends may enjoy a night out with ping-pong and pool tables within the establishment.
The "Play Room," a VIP area behind locked doors with a password to access a pool table, darts machine, and karaoke, may also be booked for parties, meetings, and other events of different kinds.
Address: First Floor, E Tower (Menara Lien Hoe), No. 8, Persiaran Tropicana, Tropicana Golf Club & Resort, 47410, Petaling Jaya, Selangor
Phone: 010-311 1888
Operation hour: Monday-Saturday, 5pm-2:00am; closed on Sundays.
61Monarchy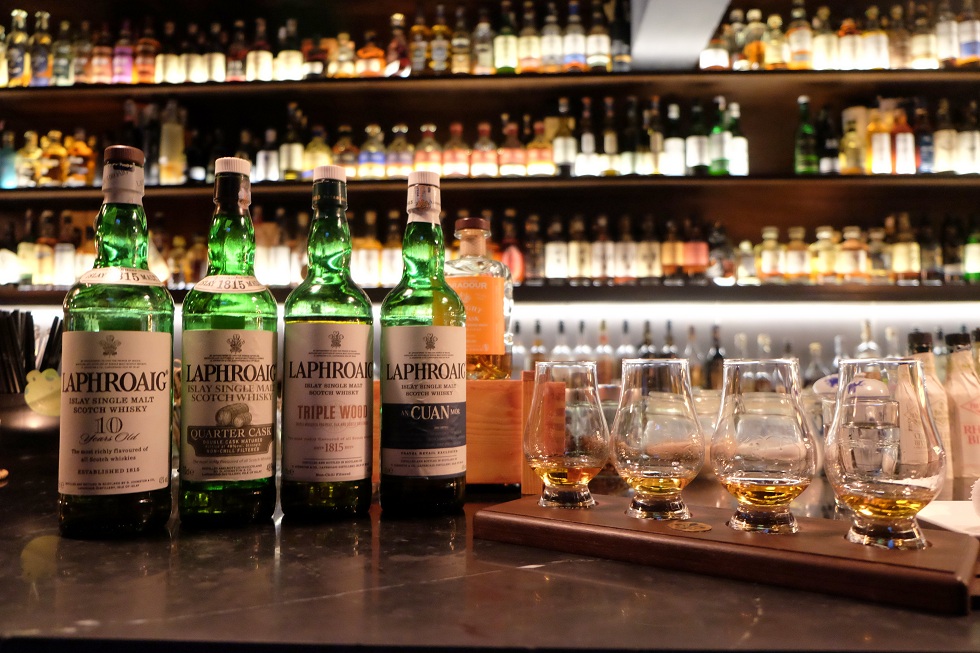 Speakeasy Whisky Bar 61 Monarchy
61 Monarchy, a speakeasy located in Bandar Utama, is a favourite among whiskey drinkers.
Upon entering, you will be meet by a warm and welcoming atmosphere.
A whole living room's worth of rattan seats and wood tables fill the main bar area.
One of Petaling Jaya's most extensive whiskey collections can be found at this pub.
Address: 61M, Jalan SS 21/1a, Damansara Utama, 47400 Petaling Jaya, Selangor
Phone: 018-213 9291
Operation hour: 5:00pm – 12:00am, Sunday close
Spitalfield's Gastrobar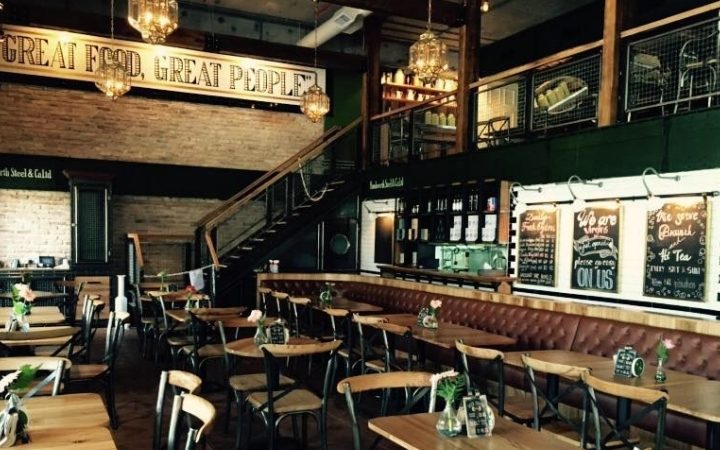 Yes, Spitalfield's Gastrobar is a worthy addition to our list!
Forget about their private bar, which is hidden in a mystery room, or about the code they need to access it (the bar's name is Nightingale, by the way).
Cocktails made in-house are the true draw since they're not available anywhere else.
Screwdrivers, mojitos, and yadah yadahs are a thing of the past.
Before you even taste them, these creations will smile on your face!
To find us, go for C37 at Atria Shopping Gallery in Damansara Jaya, 47400 Selangor.
Phone: 03-7731 9625
Afternoon and evening shifts are available from 11:30 am to 11:30 pm.
Foley's Irish Bar & Oasis Skybar
You begin with a few brews and possibly a few drinks to ease you into things.
After a few rounds of darts with your pals, you realise you're desperate for some more adrenaline.
Foley's has a rooftop bar with a view of the night sky and a BBQ area, so that shouldn't be an issue.
Address: Oasis Square Ara Damansara, 47301, Petaling Jaya, Selangor
Phone: 012-288 3803
All day from 5:00 pm until 2:00 am.
The Locker & Loft
There are metal lockers on the first level of the retail lot if you're having problems finding The Locker & Loft.
A range selection of beverages, as well as tapas and other snacks, can be found inside.
Drinks to go with your tapas?
We all know it.
What about some creative concoctions to get the party started?
That's what they do best.
Despite this, the bartenders' sense of humour is undeniable.
This is the location: 40A, Jalan SS 20/10, Damansara Kim, 47400 Petaling Jaya, Selangor
Call us at 017-377 3766
Operation hour:
5:00pm – 1:00am (Tuesday – Thursday)
5:00pm – 2:00am (Friday and Saturday)
12:00pm – 1:00am (Sunday)
Monday close
Mrs Jones' Parlour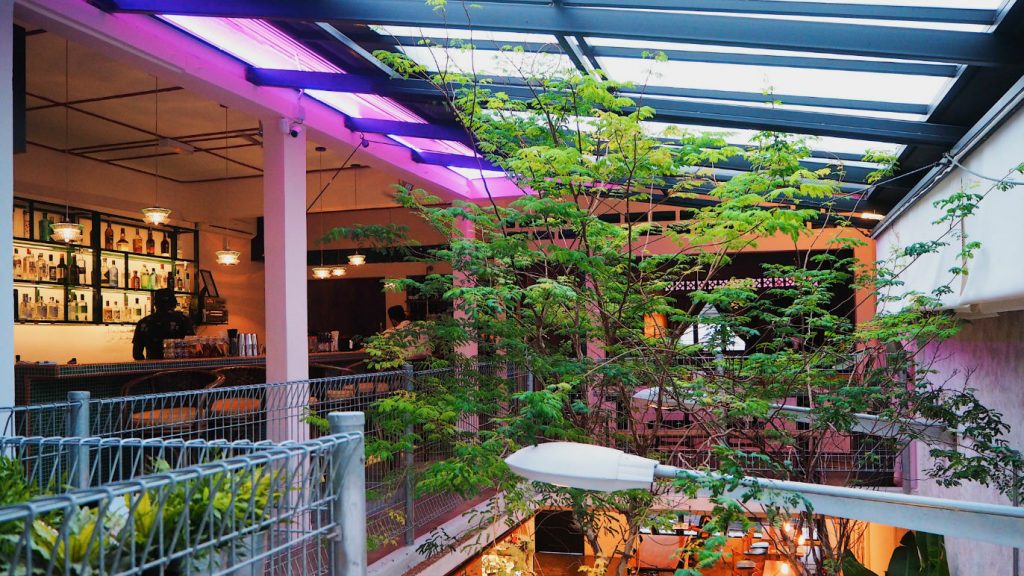 New to Section 17 comes Mrs Jones' Parlour, a Gin-centric bar from the same team who gave you TTDI's The Pawn Room and the private room.
Choose from a wide variety of gins and relax with the "potions" that head bartender McKay Joplin has invented, all designed to appear like a classic Malayan home.
Address: 617a, Jalan 17/10, Seksyen 17, 46400 Petaling Jaya, Selangor
There is a phone number for 018-285 9008.
Operation hour:
4:00pm – 11:00pm (Monday – Thursday)
4:00pm – 11:30pm (Friday and Saturday)
Sunday close
Uncle Chili's Bar and Restaurant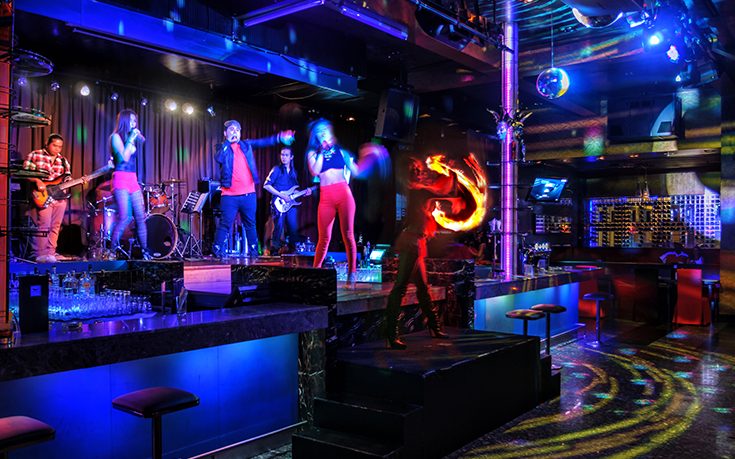 Bar and restaurant owned and operated by Uncle Chili.
Famous with both residents and tourists alike, this pub and restaurant have gained a reputation for its substantial meals, fantastic drinks and happy hour, and regular live music performances and monthly themed events.
In addition to all services and amenities offered, there are also private rooms to choose from.
Among the various alcoholic drinks available at Uncle Chilli's are beer, wine, cocktails, gin, etc.
Address: 2, Jalan Barat, Pjs 52, 46200 Petaling Jaya, Selangor
Phone: 03-7955 9122
Operation hour:
5:00pm – 1:00am (Monday and Tuesday)
5:00pm – 3:00am (Wednesday)
6:00pm – 1:00am (Thursday)
5:00pm – 12:00am (Friday)
12:00am – 3:00pm, 5:00pm – 12:00am (Saturday)
12:00am – 3:00pm (Sunday)
Badroom Bar And Lounge
Customers of a pub may be served alcohol, but the lounge's large drink selection distinguishes it different from the often seedy environment of a bar.
Welcome to Bedroom Bar & Lounge, where we hope you'll have a good time and experience today.
It is located in the G-23 PJ Midtown in Petaling Jaya 46200 in Malaysia's Selangor province.
Phone number: 012-606 1083
Operation hour: 4:00pm – 12:00am, Sunday close
Sala @ Sheraton PJ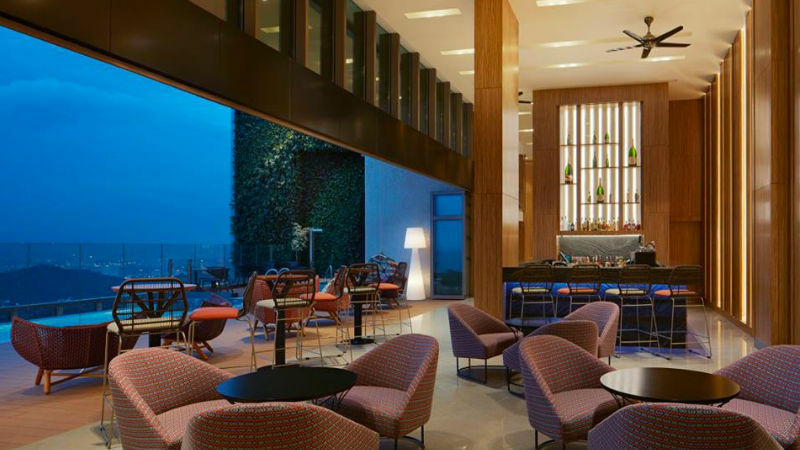 Sala, the rooftop bar beside the pool with views of Petaling Jaya and Kuala Lumpur city, is the perfect place to celebrate and mingle.
Address: Lorong Utara C, Pjs 52, 46200 Petaling Jaya, Selangor
Phone: 03-7622 8888
Operation hour: 3:00pm – 12:00am, Sunday close
Tokyo Whisky & Wine Bar
Since everything is offered exclusively by the bottle so far, casual customers wanting merely a glass or two must pick a beer, even though the bar offers lots of whiskey and wine.
Address: LG23A & LG25, PJ MID TOWN, Jalan Kemajuan, Seksyen 13, 46200 Petaling Jaya, Selangor
Phone: 012-776 0699
Operation hour: 1:00pm – 12:00am, Sunday close
The Great Beer Bar
The attractive outside may give the impression of a conventional café where you can have a huge breakfast or a cup of tea, but as you enter inside, you'll be shocked.
In the fridge and on the shelves, you'll find an abundance of foreign beers, and before the bar, there will be a long line of tap beers. There is no better pleasure than being able to choose from so many different kinds of beer. Their inventive side dishes, such as Chinese-style sautéed chicken gizzard, Kristang baked shrimp, spicy mango salsa and deep-fried broccoli, and their recent addition – Spicy BBQ Sakura Pork Ribs! – are another plus point here.
An inviting atmosphere and friendly service await you while enjoying your favourite pastime.
Address: 86, Jalan SS 21/62, Damansara Utama, 47400 Petaling Jaya, Selangor, Malaysia, 47400 , Petaling Jaya, Selangor
Phone: 03-7731 5946
Operation hour: Every day 2:00pm – 12:00am