You'll always be on the move in this fast-paced environment. However, there are times when you need to take a breather from your hectic schedule and just woosah. When you just need to let go, yoga is a great place to do it. One of the many benefits of doing yoga is that it helps you relax, center yourself, and burn a large number of calories all simultaneously. Even if you aren't an experienced yoga practitioner, you may still achieve a state of complete serenity. You'll be surprised at how much tension you'll be able to reduce by stretching your stiff muscles, practicing deep breathing, and connecting with your mind, body, and soul.
The Flow Studio – Yoga & Pilates
TIME FOR YOGA AND PILATES IN THE FLOW STUDIO
The Flow Facility in Kuala Lumpur is the city's most popular yoga and Pilates studio. In their minds, it's all about the whole picture. There is more to a real yoga or pilates experience than just practicing the art form itself.
There is always someone waiting to show you around, propose the proper sessions depending on your fitness objectives, and relieve any anxieties you may have from the time you walk in until the moment you leave. A place that feels like home is provided for you to explore and enhance your practice.
Website: https://theflowstudio.co/
Address: 7, Jalan Riong, Bangsar, 59100 Kuala Lumpur, Wilayah Persekutuan Kuala Lumpur
To reach us, dial 017-885 0865
Veasy Yoga
QUICK AND EASY YOGA
All group, corporate, and one-on-one programmes and the retreat concentrate on enhancing physical health and cultivating inner calm. In addition to corporate and group yoga programmes, they also provide detox seminars based on an ancient yogic practice.
http://www.veasyoga.com/index.html is the site's URL.
Address: 1, Lorong Sultan, Seksyen 52 Petaling Jaya, 46200 Kuala Lumpur, Selangor
You may get in touch with us by dialling 012-601 5939.
Hippie Hub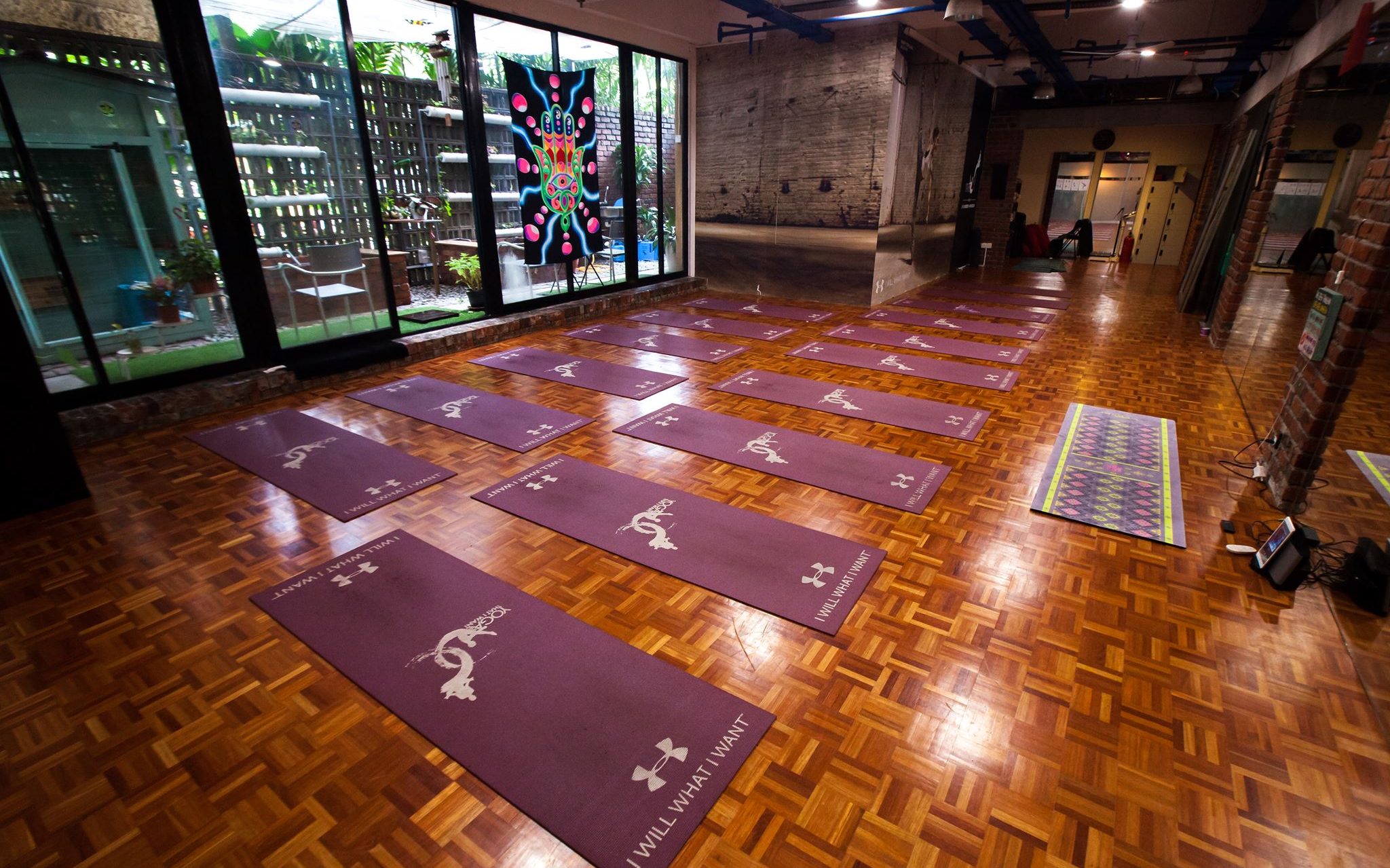 This is the Hippie Hub.
There is a yoga community called the Hippie Hub located in Damansara Perdana. As a novice or intermediate yogi, you are free to use the area to practise a wide range of styles of yoga. In addition, there are other non-yoga sessions like pilates and functional training offered for free to the general public.
Website: https://hippiehub.timetablehq.com/
Address: G-16 Block 3, Emerald Plaza East, Jalan PJU 8/3a, Damansara Perdana, 47820 Petaling Jaya
Contact: 016-444 4704
Hot Yo Studio – Decathlon PJ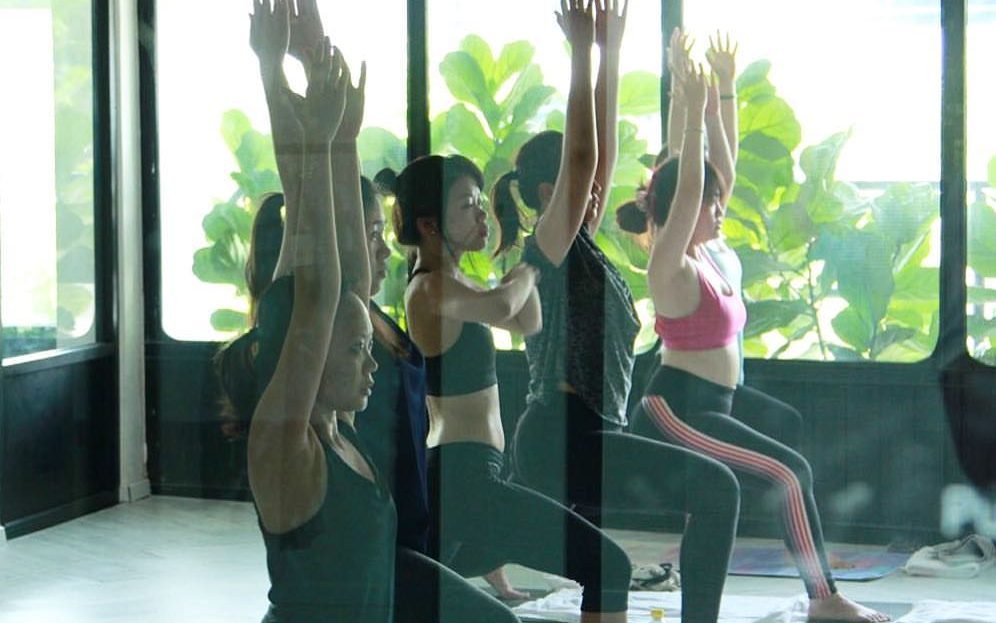 It's DECATHLON, the studio of Hot Yo! PJ
The traditional discipline of yoga has been given a modern twist by Hot Yo. The next generation of YOgis wants yoga to be relevant and easy to find in its current form. In their view, yoga is for everyone, and it is their goal to assist their members in enjoying a better and more balanced existence.
It's a non-judgmental and inclusive community-oriented approach to yoga practice. They provide courses for all levels of yogis, from beginners to seasoned practitioners.
The website is https://hotyostudio.my/
Address: Decathlon PJ, next to Armada Hotel, Lorong Utara C, Pjs 52, Petaling Jaya, 46200
The phone number is 03-6211 3263.
Ommosapiens
Damansara Uptown has a boutique gym called Ommosapiens Movement and Yoga Center, dedicated to promoting holistic fitness, health, and well-being for the whole body. Their approach is holistic, including yoga, movement training, callisthenics, dynamic movements, gymnastic rings, and other modalities.
Look no further if you wish to feel more confident in your movements, have fewer aches and pains, and have more vitality and energy.
Website: https://www.ommosapiens.com/
Address: 69-A, Jalan SS21/37,Damansara Utama, Petaling Jaya, 47400
The phone number is 017-210-3691.
Samana Yoga & Wellness
WELLNESS THROUGH SAMANA YOGA
As the fundamental word, sam means "together," and an, which means "breathe," sama is derived. Taking a deep breath together is what the Sanskrit word Carmanah denotes.
A Vinyasa-based yoga school, Samana Yoga & Wellness, focuses on bringing peace to the mind through synchronising breath and movement. Their goal is to teach yoga from the inside out (breath and mind) to experience and connect with the present moment.
In addition to the Terpsichore Vinyasa sessions, they provide a broad range for all levels, including Gentle Flow, Restorative, Flex & Stretch, and Hatha Flow, which emphasises balance and harmony.
Address: 73-G, Block G, Zenith Corporate Park, Jalan SS 7/26, Kelana Jaya, Petaling Jaya, 47301
Contact: 017-363 5852 / 019-668 8530
Manasa Yoga
One of the fundamental motives of yoga is to stay in the present moment since all knowledge and insight can only be gained in the here and now. So, in Manasa, they're trying to help kids cultivate a bright awareness of the present moment in all of their actions. Every moment of peaceful clarity is desired to become one continuous, continuing awareness in which all external occurrences, and interior mental responses, may shine with knowledge. This is the ultimate goal.
This is the web link to their website: https://manasa-yoga.com/
Address: 47A, Jalan SS 2/64, SS 2, 47300 Petaling Jaya, Selangor
Call 03-7875 9544 to get in touch with us.
Yoga Tree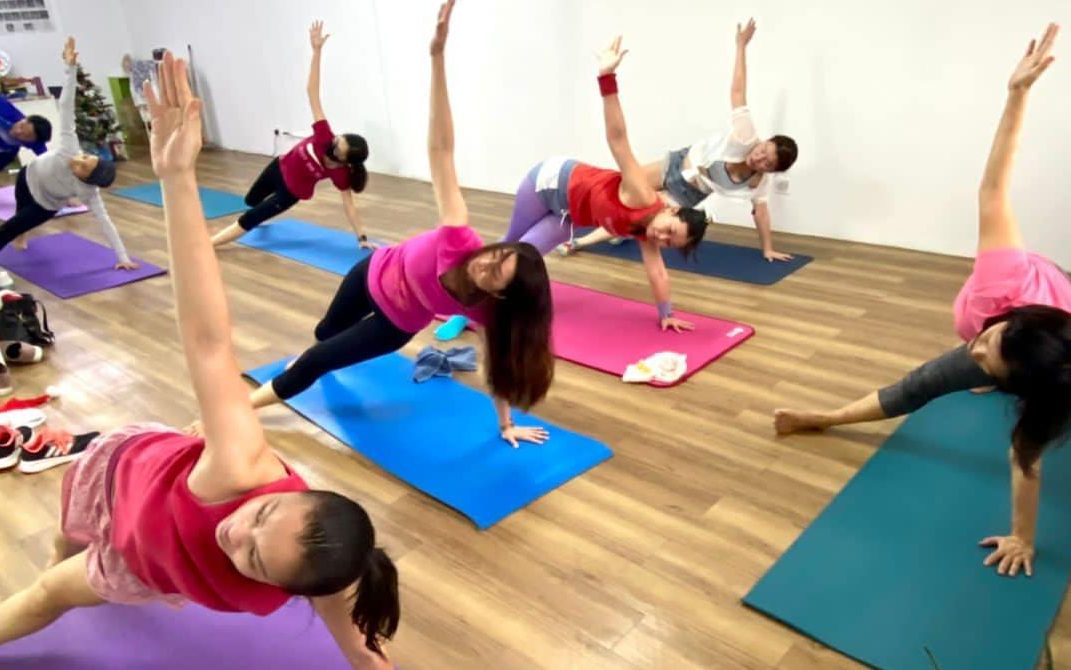 Become a part of it. There are brief breaks in between each position in Sivananda Yoga. Pose for each. It may be done in finds of ways, making it suited for beginners and more advanced players. Additionally, they provide a variety of additional yoga styles such as flow, BodyHeal, Prenatal, Stick Yoga for mobility, Yin Yang Flow, 40-minute lunch hour express yoga, and Sound Therapy with Tibetan Singing Bowls. If you have any questions, don't agree to contact them. It is possible to have a private lesson in your home, office, or other location with them.
Website: https://yogaoftree.weebly.com/
Address: 6 Jalan PJU 1/3b, Petaling Jaya, 47301
The telephone number is 012-642 4983.
MAYI Yoga Academy – Damansara Utama
The DAMANSARA UTAMA yogic school of Mayi Yoga
As a premier Yoga organisation, MAYI Yoga Academy (MYA) exposes human potential by integrating traditional yoga techniques with current scientific research. Throughout the last 12 years, their group has been at the forefront of the Yoga movement. They have established a dynamic physical, mental, and emotional functioning system that leads to positive change with their unwavering endeavour to provide continual learning and information on human technology.
Visit the Mayi Yoga Academy website at https://www.mayiyogaacademy.com/
Address: 1st floor, 89A, Jalan SS 21/37, Damansara Utama, 47400 Petaling Jaya, Selangor
Call 03-7726 6682 for further information.
Oscillation Yoga
Embrace the present moment and cultivate calm in our hearts and minds as we find our inner self via mindfulness. Yoga and meditation may help everyone achieve mental and emotional well-being and physical benefits. Every step we take on the road to mindfulness may help ourselves, and others find serenity, happiness, and well-being. For a peaceful society, practice Oscillation Yoga's choice of tranquility at all times. Multidisciplinary various yoga sessions and approaches are taught by competent local and famous worldwide yoga instructors to assist you in your yoga journey, no matter your age or fitness level. As you are, Oscillation is happy to have you.
https://www.oscillationyoga.com/ is the website.
Address: Block A, Pacific Place, Block A, Jalan PJU 1a/4a, Ara Damansara, 47301 Petaling Jaya, Selangor