11 JAPANESE RESTAURANT MUSTS IN PETALING JAYA
Are you a fan of Japanese cuisine? Japanese food is must more than sushi and sashimi, and if you're one, we're confident you'll agree with us on this point. Teppanyaki, Japanese curry rice, yakitori, and udon noodles all have their distinct charm, but they all have one thing in common: they're all tasty. Also, don't be fooled into thinking that a delicious Japanese supper would break the bank. We've done our best to produce a list of the best Japanese restaurants in Petaling Jaya, and we've left no stone untouched.
Shishido Kitchen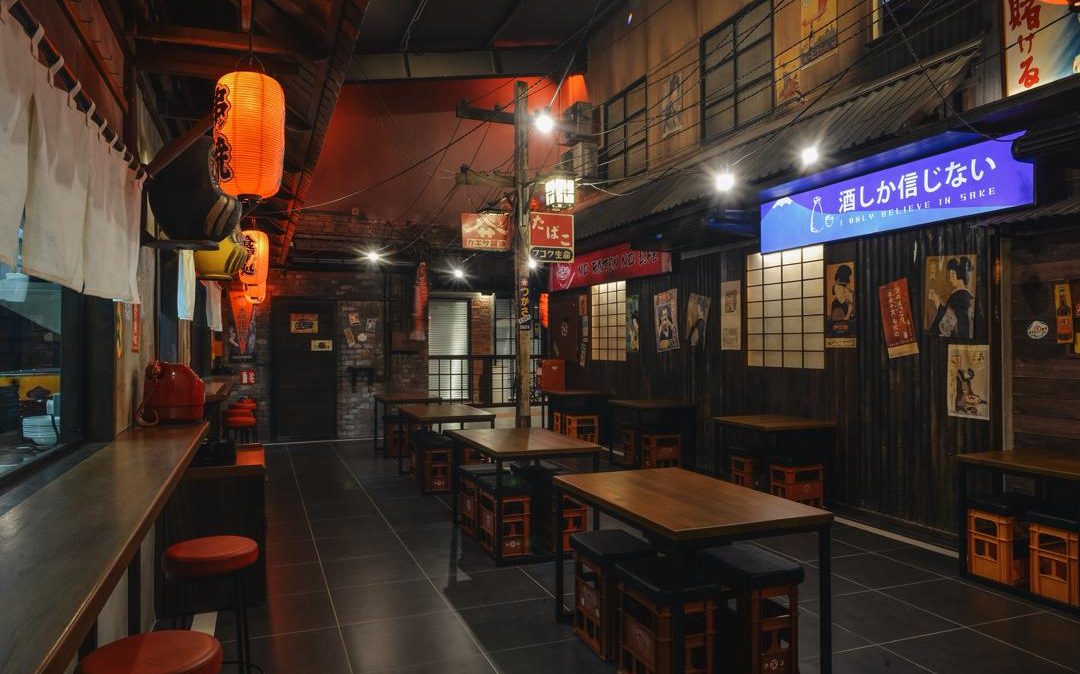 It takes up to 48 hours of gentle boiling and skimming to extract the natural but rich flavour of the best pig bones in their broth. Pork broth. Noodles created from springy, custom-made springy noodles are ideal for slurping up our creamy soup and accompanying the delicious braised pork shoulder, soft-boiled egg, black mushroom and spring onion. For the last nine years, their artists have worked tirelessly to provide the finest tonkatsu ramen for you.
Address: 1, Jalan 19/29, Seksyen 19, 46300 Petaling Jaya, Selangor
Operation Hours: 12:00pm – 5:30pm, Monday close
Nippori Café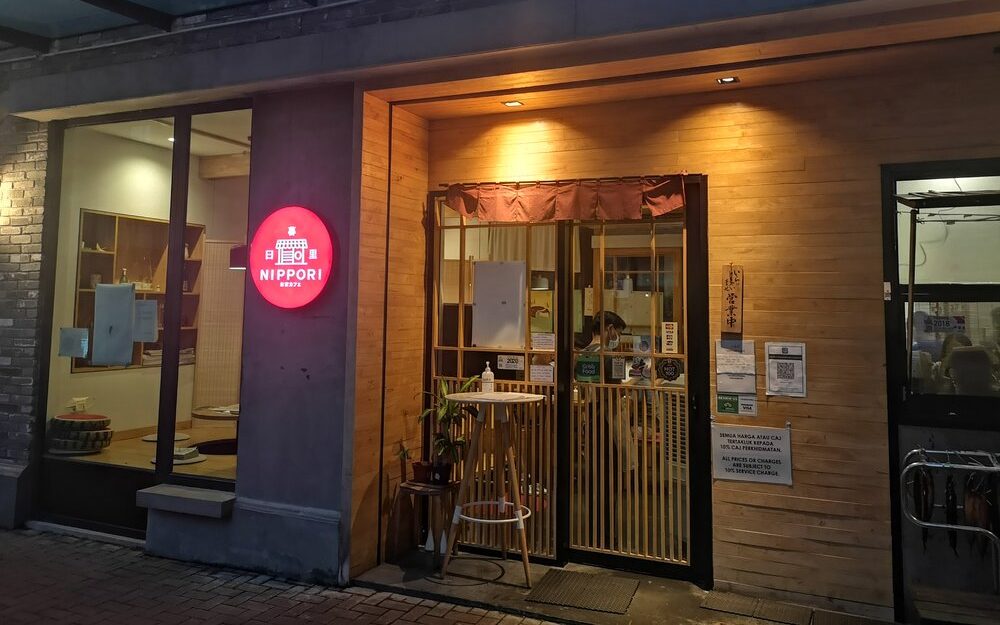 Nippori is a small Japanese restaurant owned and operated by a Japanese national residing in Kuala Lumpur, Malaysia. Nippori's head chef is his father, who has worked at restaurants across the globe for 40 years. The tatami-covered tables and chairs in the Restaurant create a comfortable atmosphere. Everything about it evokes a sense of being in a Japanese house. This Restaurant's Deep Fried Fish with Tartar Sauce and Sashimi is a must-try for seafood lovers. They also provide Unagi Hitsumabushi and Salmon Sashimi in bento boxes if deep-frying isn't your thing.
Address: 102 (First Floor), Empire Damansara, Jalan PJU 8/8, Damansara Perdana, 47820 Petaling Jaya, Selangor
Operation Hours: 12:00pm – 2.30pm, 6:00pm – 10:00pm
Chiquyo Japanese Restaurant
For the last 24 years in this area, UME-TEI has delivered traditional Japanese cuisine. Their primary goal is to maintain, enhance, and improve their service to meet the needs of their customers.
Address: Lot 316 & 317, Level 3, Amcorp Mall 18, Jalan, Persiaran Barat, Seksyen 52, 46050 Petaling Jaya, Selangor
Operation Hours: 11:30am – 3:00pm, 5:30pm – 9:30pm
Hanazen Japanese Restaurant
It's an excellent option if you're not mood to spend a lot of money but are still looking for something delicious and reasonably priced. They provide a wide variety of dishes on their menu, including ramen, udon, teppanyaki, and sushi. So everything you're looking for may be found here.
Address: C, 43-g block, 72A, Jln Profesor Diraja Ungku Aziz, Jaya One, 46200 Petaling Jaya, Selangor, Malaysia
We're open for business from 11:30 am to 2:45 pm and 6:45 pm to 10:00 pm; we're open for business!
Ichiro Sushi Bar @ Eat Paradise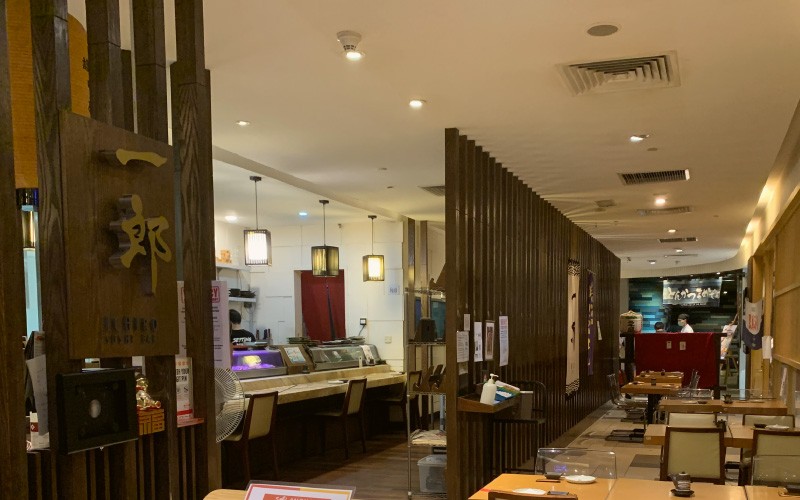 Even though Ichiro Sushi Bar isn't a bar, its sushi and sashimi are some of the finest in the neighbourhood, so don't let that deter you from visiting. This sushi shop appreciates the importance of fresh ingredients in Japanese cuisine, so it serves only the best ingredients in its sushi. The chef isn't sparing with the ingredients either, so you won't end up with 99 per cent rice and 1 per cent salmon on your sushi roll.
Address: Bandar Utama, Second Floor, Eat Paradise, Isetan One Utama Shopping Centre, 1, Lebuh Bandar Utama, Bandar Utama, 47800 Petaling Jaya, Selangor, Malaysia
Operation Hours: 11:30am – 9:30pm
Genji Japanese Restaurant
Genji's Restaurant is a Japanese eatery.
This long-established Japanese Restaurant at the Hilton Petaling Jaya is a favourite among the locals. For a special Valentine's Day date, the Restaurant's decor is a mix of traditional and modern, with distinct areas for seclusion. All restaurants are divided into sections, including the main dining area, sushi bar and teppanyaki counters.
Address: 2, Jalan Barat, Pjs 52, 46200 Petaling Jaya, Selangor, Malaysia
Operation Hours:
12:00pm – 2:30pm, 6:30pm – 10:30pm (Monday – Saturday)
11:30am – 2:30pm, 6:30pm – 10:30pm (Sunday)
Miyabi @ Sheraton PJ
A chic, up-to-date, and unpretentious eating spot serving traditional Japanese cuisine, including sushi, sashimi, tempura, and teppanyaki à la carte. Guests may get a close-up look at our chefs' culinary prowess at live-cooking stations. In addition, the facility's four private rooms cater to both business and individual interests.
Address: Lorong Utara C, Pjs 52, 46200 Petaling Jaya, Selangor, Malaysia
Operation Hours:
12:00pm – 2:30pm, 6:30pm – 10:30pm (Monday – Friday)
6:30pm – 10:30pm (Saturday)
Sunday close
Rakuzen Oasis Square Ara Damansara
Rakuzen in Petaling Jaya, dubbed "one of the greatest Japanese restaurants in KL" by its devotees, continues to provide dependably high-quality Japanese food. Rakuzen serves authentic Japanese food at low pricing, including the Restaurant's speciality Beer Sukiyaki and Spider Roll Temaki, which are highly recommended. VIP rooms are available at this pork-free business for individuals who want a more personal dining experience.
Address: Oasis Square, R-03A, 2, Jalan PJU 1A/7, Oasis Ara Damansara, 47301 Petaling Jaya, Selangor, Malaysia
11:30am – 3:00pm and 6:00pm – 10:00pm are the operating hours.
Omulab
The greatest Japanese Omurice in Malaysia can now be found right here! Omulab has everything you could ever want when it comes to Omu meals! So if you're a fan of eggs and can't fly to Japan right now, this is a must-visit restaurant.
Address: 7, Jalan 17/45, Seksyen 17, 46400 Petaling Jaya, Selangor, Malaysia
Operation Hours: 10:00am – 9:00pm, Monday close
UROKO Japanese Cuisine
In Seksyen 17, Petaling Jaya, Uroko Japanese Cuisine serves Japanese cuisine in a rustic, industrial setting. Unlike the typical Japanese Restaurant, this one focuses on reimagining Japanese cuisine in a new and exciting way. The selection is wide-ranging, from appetisers to entrees and sides to desserts, on the menu.
Address: 2nd Floor, No 22A, 1, Jalan 17/54, Section 17, 46400 Petaling Jaya, Selangor, Malaysia
Operation Hours: 11:30am – 2:30pm, 5:30pm – 10:00pm
Hana Dining Sake Bar
The Japanese food served here is of the highest calibre and should not be taken for granted. Afraid of the imposing and opulent exterior? You shouldn't worry. They've worked hard to make prices fair and accessible. When you take a bite of the ice-cold, thick-cut sashimi here, it will melt on your lips thanks to the umami flavours that cover your taste with each bite.
Address: OB2.G.U1, 3, Jalan PJS 11/15, Bandar Sunway, 47500 Petaling Jaya, Selangor, Malaysia
Operation Hours: 11:30am – 10:00pm