People-watching over a cup of coffee is one of the things we miss the most during this epidemic (apart from traveling, of course). There have been a lot of new cafés and restaurants in the city in the last two years, even though everything has changed. These PJ cafés are great for a weekend brunch or a cup of coffee to keep you going during the week.
Muse Eatery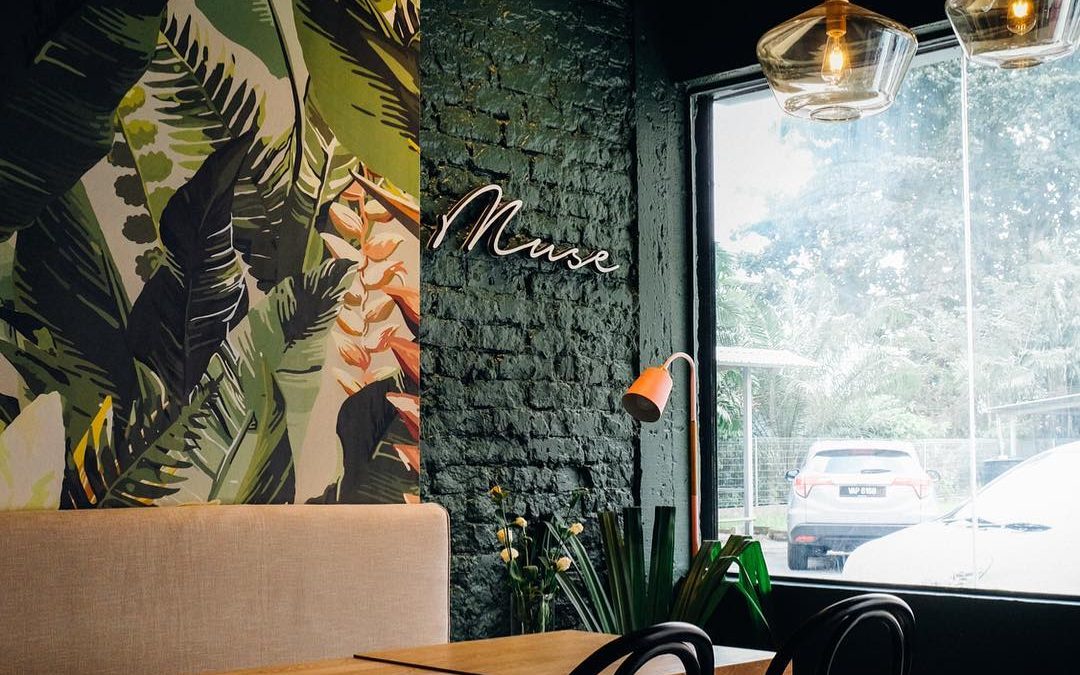 Another contemporary atmosphere may be found at Muse Eatery. Neon lights, colourful walls, plants, and flower designs enhance the ambiance at Muse Eatery, allowing you to relax in peace while enjoying a good meal.
Address: B-G-7, Happy Mansion 17/13, Jalan, Seksyen 17, 46400 Petaling Jaya, Selangor
Hours: 10:00am – 10:00pm
Gooddam
Here, you'll find an innovative take on traditional northern Italian cuisine, inspired by Piedmont's northwest region chefs. Their grilled cab shoots, paccheri (pasta with seafood ragout), and damask chocolate served with braised pear and buah keluak powder are just a few examples of Italian's "new style" cuisine you'll find at the restaurant. It will be a night to remember if you serve it with wine!
Address: Lot B-G-07, The HUB SS2, 19 Sentral, Jalan Harapan, Seksyen 19, 46300 Petaling Jaya, Selangor
Hours: 6:30pm – 9:15pm. Closed on Tuesday
Reservations may be made through the gooddam.com
Forebidden
They take great pride in their Asian heritage. So come over and experience the feng shui algorithm of Chinese feng shui coordinated with the colours trustworthy to bring in luck and positive energy. At the same time, you savour a pork belly tenderly braised in herb reduction broth that recalls bak kut teh rounded out by dried cuttlefish, chilies, onions, okra, and steamed rice. With friends and family that appreciate this kind of inventiveness, it's the perfect way to enjoy the wonder of Malaysian flavours.
Address: D7-10-G, Dana 1 Commercial Centre, Jalan PJU 1a/46, Ara Damansara, 47301 Petaling Jaya, Selangor
Hours: 12:00pm – 10:00pm. Closed on Sunday
The number to call is 03-6736 5119.
Catcher In The Rye Cafe
What's the connection between Earl Grey and Ambiance? It's a place where you can relief with a cup of coffee and the greatest souffle in town. Intensely flavoured with earl grey, it melts on the tongue like clouds and is light enough that it doesn't taste like eggs at all. If chrysanthemums aren't your cup of tea, you're missing out! An abundance of natural light and leafy features in its neutral-toned interior make it seem even more welcoming.
Address: 605, Jalan 17/12, Seksyen 17, 46400 Petaling Jaya, Selangor
Hours: 12:00pm – 10:00pm. Closed on Monday & Tuesday
You may reach me at this number: 012-312 1203.
Hideaway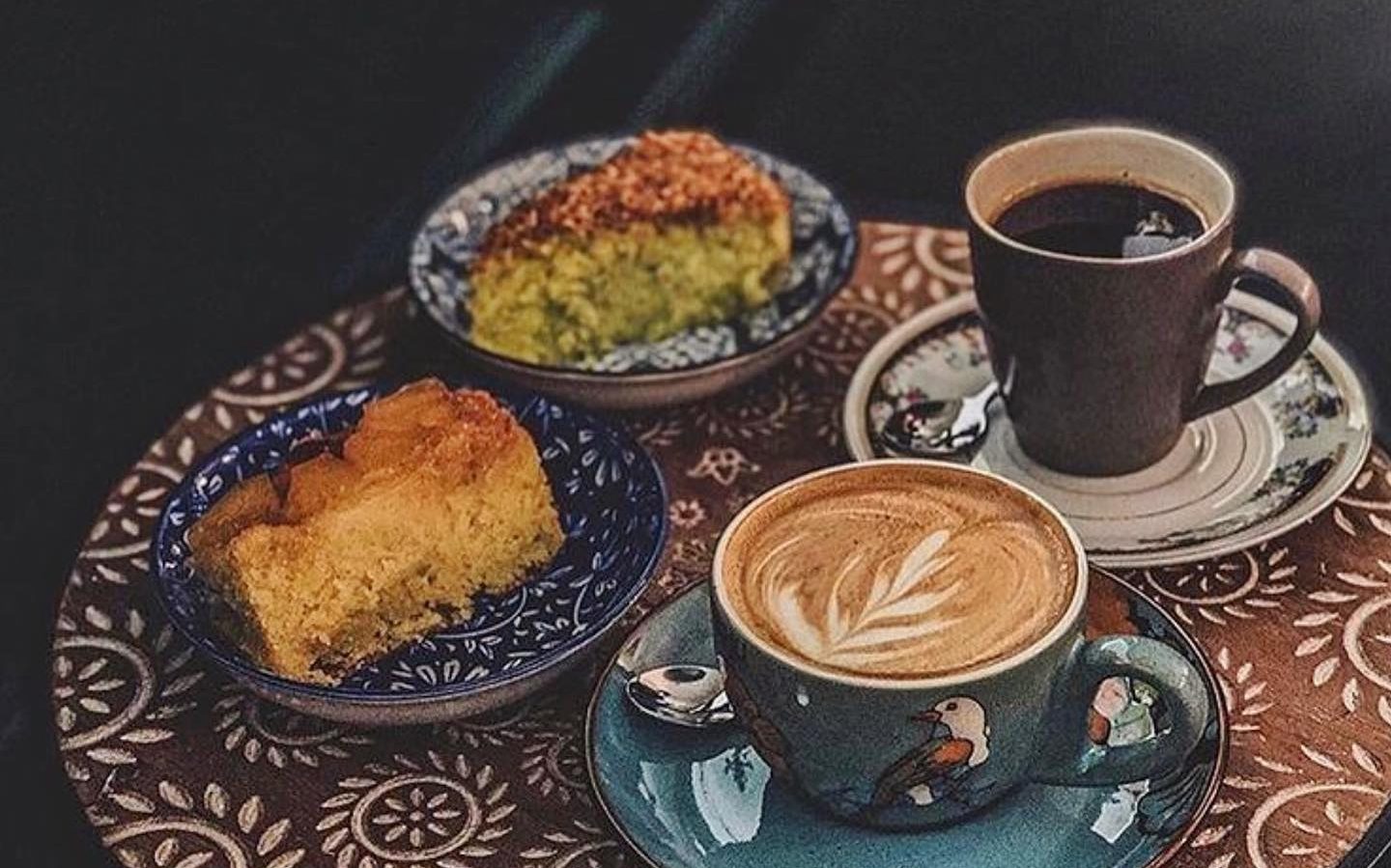 Jaslyn Cakes isn't your only option for a sweet treat. If you're looking for the type of cake you'd expect to find in your grandmother's kitchen, Hideaway is the place to go. When it comes to cakes, Hideaway is all about the butter. There is nothing like the Banana Pecan Raisin for those who like nuts cooked with raisins and raisins!
Address: AG7, Block A Happy Mansion Section, 17, Jalan 17/13, 46400 Petaling Jaya, Selangor
Hours: 11:00am – 8:00pm. Closed on Monday
Phone: 017-883 4438
Strangers at 47
Strangers at 47 offer a rustic and laid-back atmosphere for breakfast or supper. The owners, a nice couple, want their guests to have a good time while they're dining there. The wonderful burgers, savoury or sweet crepes, and more await you at this restaurant! Try their spicy cajun chicken as well; you won't regret it!
The location is 45, 47 49, Jalan 17/45, Seksyen 17, Petaling Jaya, Selangor.
Hours: 10:30am – 8:30pm. Close on Tuesday
Stars Picker Audio Café
Stars Picker Audio Cafe can be found near the Surian MRT station in Kota Damansara. It's possible to dine and drink healthy vegetarian meals and sweets, pick up handcrafted arts and crafts, or listen to numerous independent music records utilising their world-class top-of-the-line headphones and antique HiFi for free. Moreover, you may listen to peaceful music in this café using ancient vinyl records and vacuum tube gadgets.
Address: 37-1, Jalan PJU 5/20e, Kota Damansara, 47810 Petaling Jaya, Selangor
Hours: 11:00am – 8:00pm
Therefore
This café has an aesthetically pleasing façade as well as inside, making it ideal for sharing on social media. As a result, Cafe is a laid-back eatery providing typical breakfast and brunch fare and non-meat choices and desserts, all with a Malaysian flair. Symphony Square, PJ, is where it is situated. In addition, Cafe is ideal for informal meetings with friends and loved ones and memorable bigger parties.
It's located in Lot 02-G, Menara Symphony, No, 5, Jalan Professor Khoo Kay Kim, Seksyen 13, 46200 Petaling Jaya, Selangor
12:00pm – 10:00pm is the working hours.
Union Artisan Coffee @ 3Damansara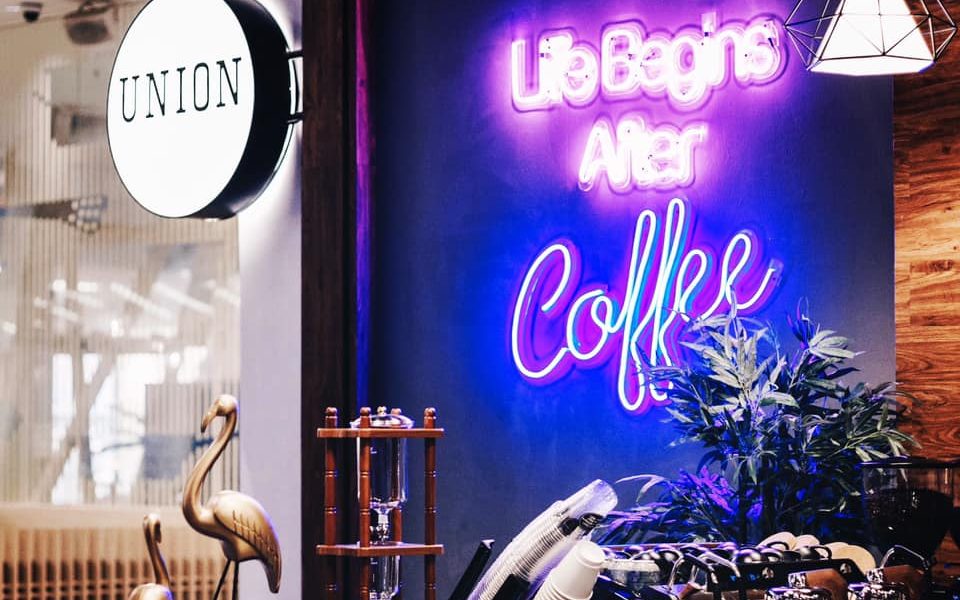 At 3Damansara's Union Artisan Coffee, customers may choose from a wide selection of western-style pastries and beverages. In addition to their famous coffee, they're known for their chicken chops and ratatouille de barraca. 3Damansara's central position in the center of PJ makes it a fantastic spot to gather. There's plenty of free parking just outside the door to top it all off.
Address: GF LOT47A, 3 Damansara Mall, Jalan SS20/27, 47400, Petaling Jaya, Selangor
Hours: 10:00am – 9:00pm
Bean Brothers
Ever since they first appeared, Bean Brothers have been a huge hit with the public. It's hard to imagine, but this modern and industrial-looking café began in Korea. It may not appear like it, but that's where the inspiration comes from, and you'll spend a lot of time photographing the scene. Even the beans are roasted by a specialized team, ensuring that they are of the highest quality and taste. This is really what Bean Brothers is all about: beautiful design, a comfortable atmosphere, and, of course, fantastic coffees. So if you claim to be a coffee lover, Bean Brothers are a must-have.
Address: 21, Jalan PJU 3/50, Sunway Damansara, 47810 Petaling Jaya, Selangor, Malaysia
Hours: 8:30am – 8:00pm
The phone number is 03 – 7733 5418.
Cafe Tujoh
Tujoh Cafe is a great place to meet friends in Section 17 in Petaling Jaya, Malaysia. As you enter the café, you're greeted with a view of a lovely courtyard dappled with sunshine streaming in through the glass doors. The nature-inspired café has retro technologies like TVs and radios on one side and a cozy nook with monochrome artworks on the walls.
Address: 617, Jalan 17/10, Seksyen 17, 46400 Petaling Jaya, Selangor
Hours: 11:00am – 10:00pm
018-271 1157 is the number to dial.
Fluffed Cafe & Dessert Bar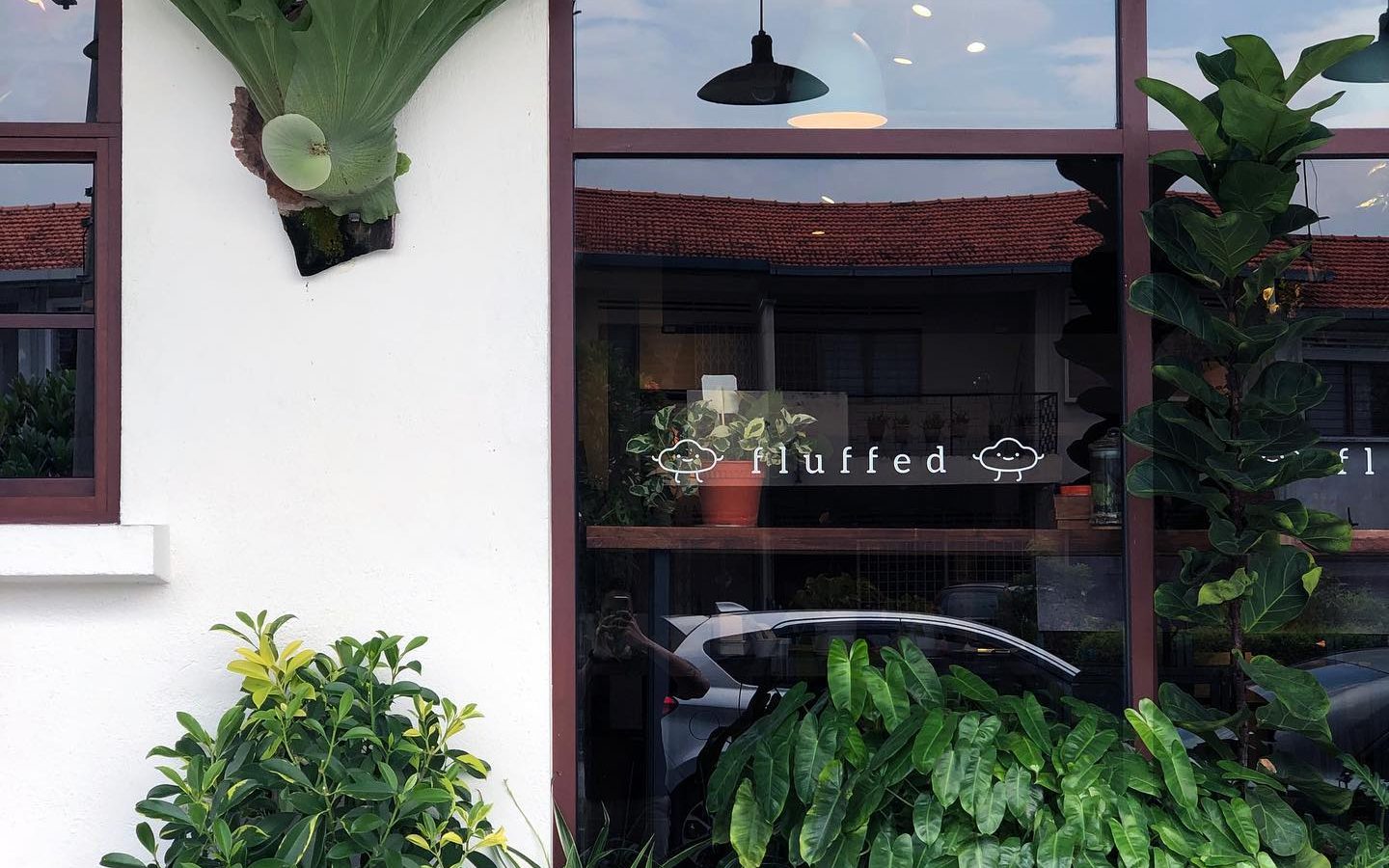 Fluffed Cafe & Dessert Bar, a secret cafe in the heart of Petaling Jaya, offers a clever re-creation of an ice cream waffle restaurant. This is the site where women's fantasies come true, and you're certain to capture some Instagram-worthy images. Fluffed Cafe & Dessert Bar offers just waffles, cakes, ice cream, and coffee.
Address: 55, Jalan 20/7, Taman Paramount, 46300 Petaling Jaya, Selangor
Hours: 12:30pm – 10:30pm. Monday close
To reach us, dial 012-730-1310