Petaling Jaya's 10 must-visit Korean eateries
Korean culture has slowly but steadily grown in popularity in Malaysia. It includes things like their music, television programmes, clothes and boy bands, and food. Korean fried chicken is hard to refuse. Topokki? What about ramyun, then? I'm sure everyone who thinks about them will become hungry! Not to worry, we've compiled a list of the best Korean restaurants in PJ, so you don't have to!
Eid Authentic Korean Cuisine (Halal)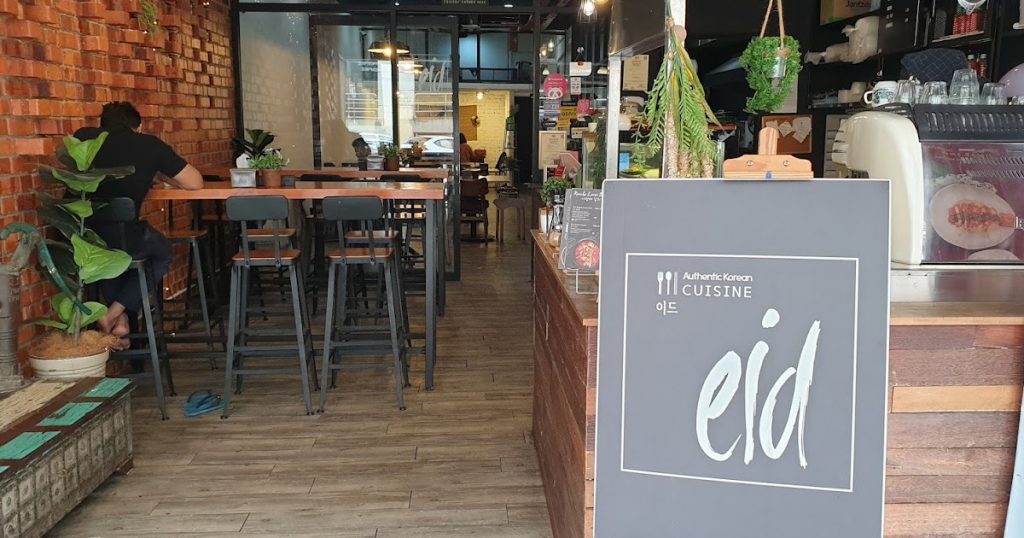 Pork is a common element in many Korean meals; hence many Korean eateries in the market are non-Halal. The cuisine served at Eid Authentic Korean Cuisine is certified Halal, ensuring that it is suitable for consumption by all Muslims. Bibimbap, rayon, fried chicken, and many more genuine Halal Korean delicacies are available. Korean street cuisine such as cheesy corndogs and dumplings are also available.
Address: 17, Jalan PJU 8/5d, Damansara Perdana, 47820 Petaling Jaya, Selangor
All day from 11:00am until 10:30pm
Gangnam Oppa Bbq
Barbecued pork from GANGNAM
Cafes, mamaks, bars, and many more can be found at Damansara Uptown. Gangnam Oppa BBQ is one of the greatest BBQ restaurants in the neighbourhood. Gangnam Oppa BBQ was founded in 2016 and has since served up delicious BBQ. Comparatively, the marinade in their meat is much more flavorful than at other BBQ joints. They also provide ramen, stews, bibimbap, and another traditional Korean cuisine. So all can find something to their liking.
Address: 23, Jalan SS 21/60, Damansara Utama, 47400 Petaling Jaya, Selangor
Time of Operation: 4:00pm – 1:00am daily
Dae Jang Geum Korean Restaurant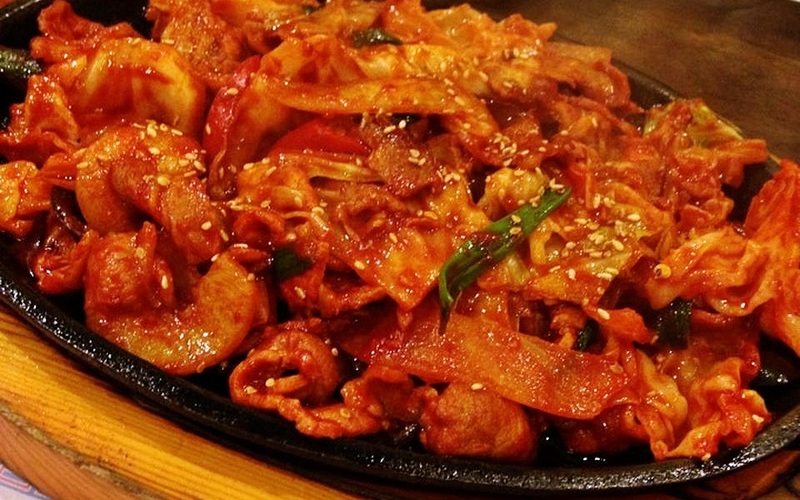 In terms of Korean restaurants, Dae Jang Geum is one of the more established establishments. This restaurant, owned and operated by Koreans, is a veritable mecca for fans of authentic Korean cuisine. All time I go to this restaurant, I leave with a full stomach. Wonderful cuisine, good service, and reasonable rates are just a few things people love about this spot.
Address: 20B-2 & 3, Jalan 14/20, Section 14, 46100, Petaling Jaya, Selangor
Time: 11:00am to 3:00pm, 5:30pm to 10:30pm, closed on Wednesdays
Uncle Jang Korean Restaurant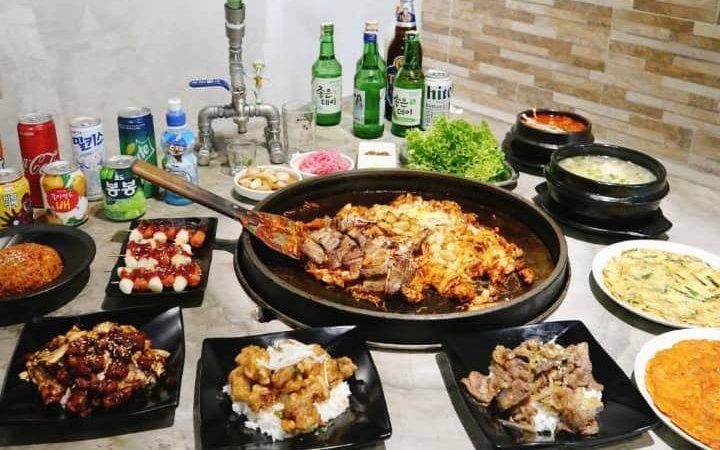 Uncle Jang, a well-known chain restaurant, is another excellent example of a well-run chain restaurant. Uncle Jang is widely regarded as one of the best Korean restaurants in the state of Selangor! So if you're looking for the greatest genuine Korean food, you'll certainly want to check out this restaurant branch.
Address: 48-2, Jalan PJU 5/11, Kota Damansara, Dataran Sunway, 47810, Petaling Jaya, Selangor
Every day from 12:00pm till 10:00pm
Oiso Korean Traditional Cuisine & Café
THE ORIGINAL KOREAN TRADITIONAL COFFEE AND CUISINE
As soon as one is inside the store, they are immediately at ease due to the calming atmosphere. With the pouring fountain and the aroma of Korean delicacies, any day may be transformed. Oiso's ability to make high-quality cuisine assures that it will be around for a long time!
Address: Unit G-3 Ground Floor, The Sphere no 1, Avenue Bangsar South City, Jalan Kerinchi, 47400, Petaling Jaya, Selangor
All day from 10:00am until 10:30pm
Bulgogi Brothers
Bulgogi Brothers is another excellent choice for those looking for top-notch Korean BBQ. As one of the few Korean BBQ restaurants in KL that delivers high-quality meat at a reasonable price, they take great pleasure in their business. When it comes to serving beef bulgogi, they were the first to offer the heart-shaped kind. In addition, they provide a wide selection of traditional Korean cuisine on their menu. You'll discover delicacies like Samgyetang (ginseng chicken), which is unusual in Malaysia, on the menus of Korean restaurants. Bulgogi Brothers is a good option if you're looking for something fancier.
Address: 31, Jalan PJU 7/3, Mutiara Damansara, 47820 Petaling Jaya, Selangor, Malaysia
Every day from 10:00am to 10:00pm.
Han Woo Ri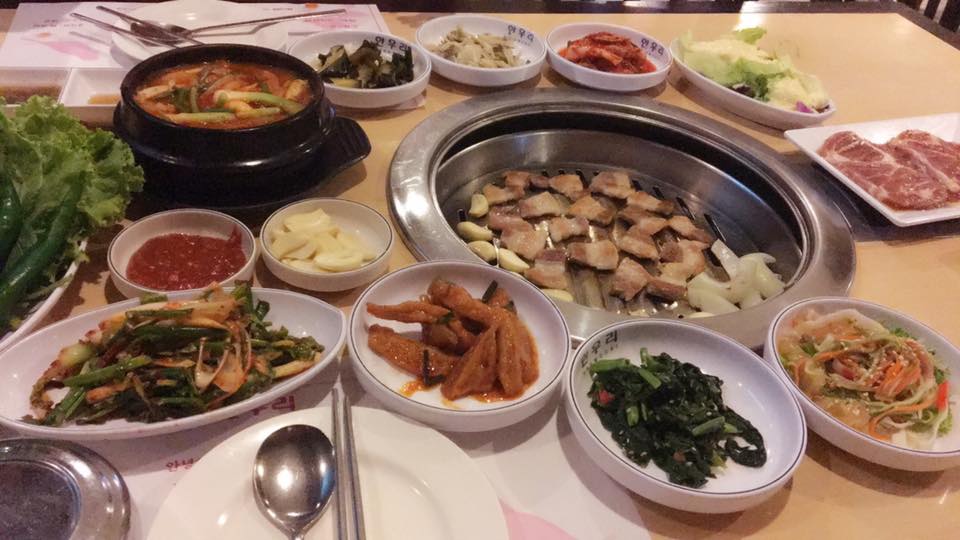 Han Woo Ri is a BBQ and meat-centric restaurant that will have you coming back for more. There's no good place to be with a wide selection of food to choose from. Han Woo Ri is now available in PJ and is a huge boon to the Ampang-in community.
Address: 34G, Jalan SS21/62, Damansara Utama, 47400, Petaliing Jaya, Selangor
Opening Hours: Every day, 11:30am – 3:30pm, 5:30pm – 10:30pm
Won Korean Dining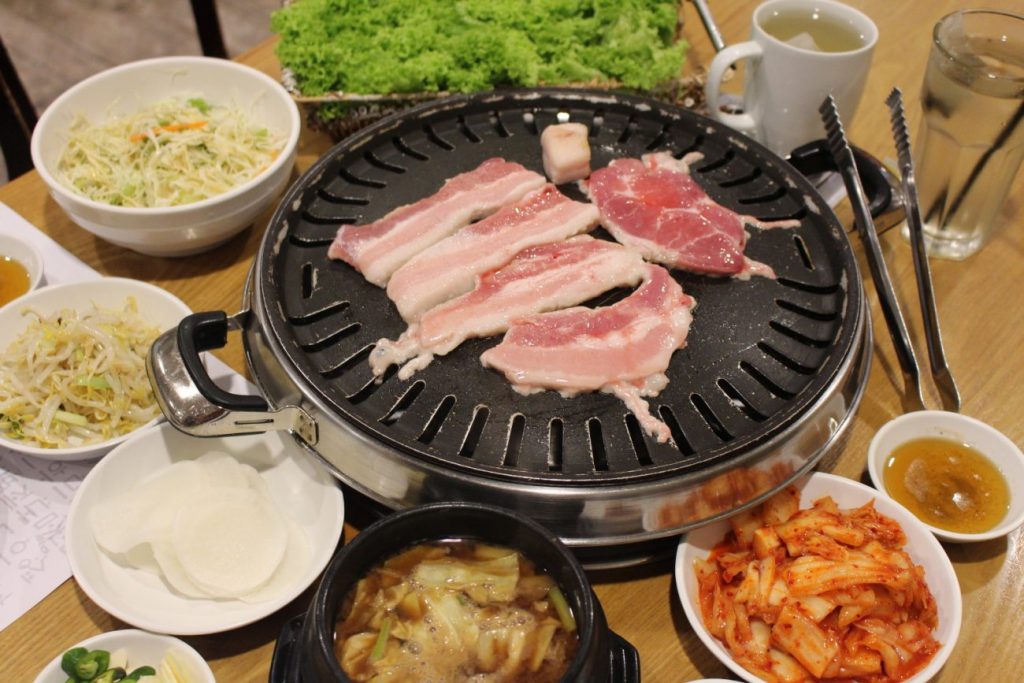 Won Korean Dining, another informal Korean restaurant in Isetan, 1 Utama, provides a reasonable BBQ Buffet. All-you-can-eat buffets start at only RM28+, so it's a bargain. Everything from pig, beef, lamb, and poultry to seafood and veggies is available. Additionally, there are several prepared foods on hand. When cooked right, the flesh is enormous, and it's undoubtedly juicy. So, remember that when you come.
Address: 54, Jalan BU 7/1, Bandar Utama, 47800 Petaling Jaya, Selangor, Malaysia
Opening Hours: Every day, 11:00am – 10:00pm
Gangnam 88
As a result of its extensive advertising, Gangnam 8 was previously a popular destination. It's touted as a cool hangout that also happens to be warm and inviting. Publika and Sunway Giza are the two sites where the restaurant may be found. You'll find both BBQ and à la carte options for Korean delicacies on the menu. However, what sets them apart is their menu's mix of traditional and contemporary Korean cuisines. What do you think? They're only a phone call away!
Address: Sunway Giza Mall, Kota Damansara, 47810 Petaling Jaya, Selangor, Malaysia
Opening Hours: 11:30am – 1:00am
Mido Korean BBQ Restaurant
The interior of Mido Korean BBQ Restaurant is stunning. There is a lot of attention to detail in the design of the building, from the entryway to the inside. This is especially true for their grill, which is why charcoal has always been preferred over normal induction or gas. It's also possible to pick from a large range of marinades to go along with the meat, but keep in mind that they're not exactly inexpensive. There are also the normal selections of side dishes, nothing too extravagant. If you like high-quality smoked pork, this is a must-see.
Address: 53A, Jalan SS 2/75, SS 2, 47300 Petaling Jaya, Selangor, Malaysia
Every day, from 11:30am until 11:00pm