Best Mamak in PETALING JAYA – 11 of Them
You can't claim to be a Malaysian unless you've been to a Mamak. The Mamak has endured the longest among the country's "cultural" scenes. To truly grasp the concept of a "melting pot," you must visit a Mamak, preferably one in your immediate vicinity.
This is the place to stop in for those in the mood for some Teh Tarik or canai. Dhal or curry goes well with roti canai. Try the mee goreng, tandoori chicken, Maggi Goreng, nasi kandar, and many other dishes.
Nasi Lemak Bumbung
It is an alleyway in the heart of Kuala Lumpur where nasi lemak lovers from all over the city come to eat. Customers lining up to eat this meaty Malaysian dish quickly fill these outside seats. The spicy-sweet sambal sauce drenches the restaurant's crispy fried chicken and coconut rice, luring diners back for more.
Address: 6, Jalan 21/11b, Sea Park, 46300 Petaling Jaya, Selangor
Hours: 4:00pm – 12:00am
Phone: 011-2311 3576
Murni Discovery SS2
SECOND SERIES OF THE MURNI DISCOVERY PROJECT
Consider yourself lucky if you're lucky enough to get seated at Murni during rush hour. This well-known Mamak restaurant has a wide selection of traditional Mamak meals and inventive fusion dishes served in generous servings. It's difficult to pick just one meal to sample at this restaurant. but the "Lord of the Wings" and "Naan mozzarella Beckham special" are two of the best.
Address: 53, Jalan SS 2/75, SS 2, 47300 Petaling Jaya, Selangor
Hours:
8:00am – 12:00am
Monday close
Phone: 06-509 0189
Syed Bistro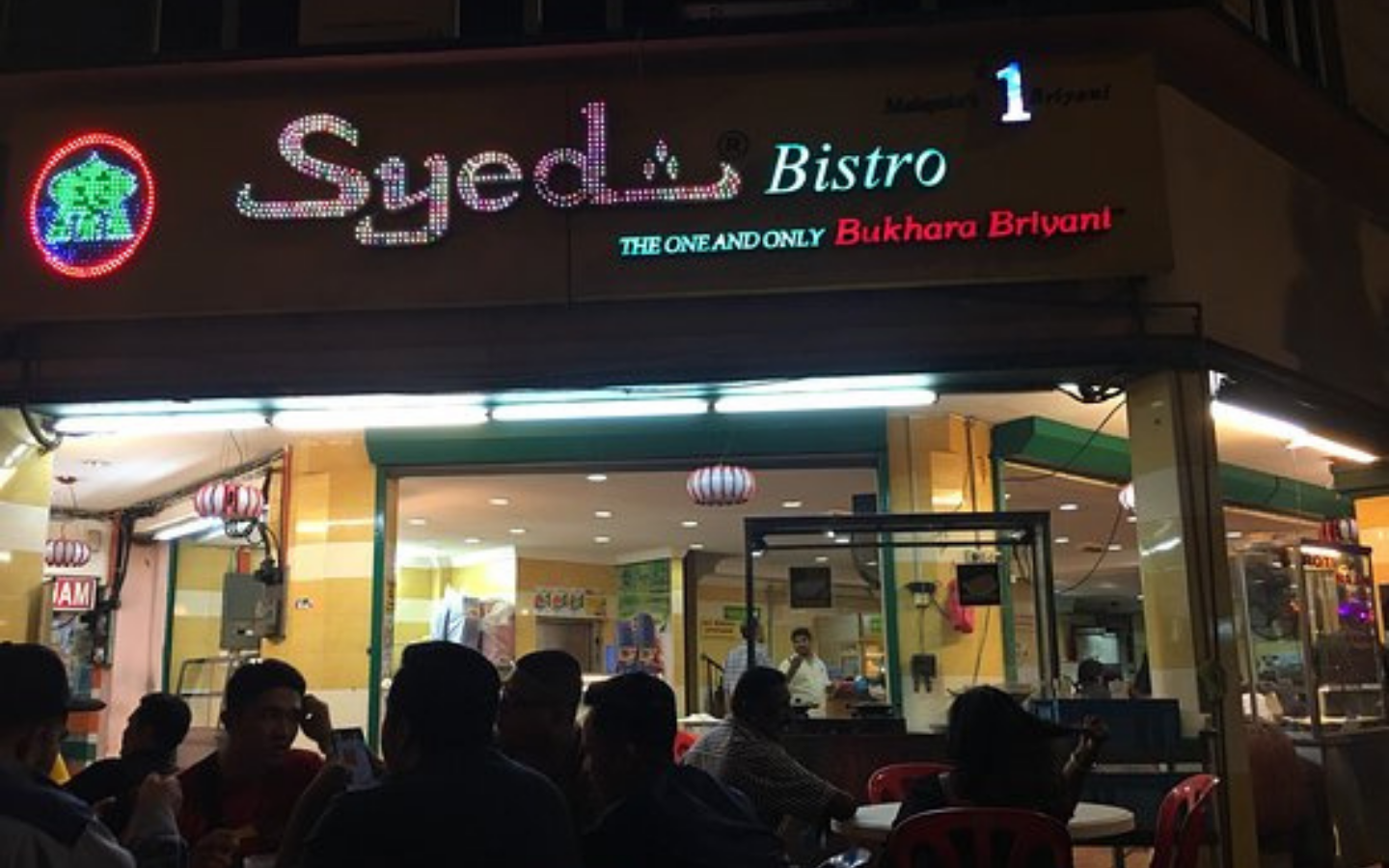 The restaurant is called SYED BISTRO.
Since its humble beginnings in Penang in the early 1900s, Syed Bistro has grown its Malaysian activities. Syed serves up traditional fare from the region as well as international fare. The dishes are a labour of love with hours spent marinating and slow-cooking. The mutton nasi biryani or the murtabak are excellent options for a memorable lunch.
Address: 13-15, Jalan Barat, Pjs 8, 46200 Petaling Jaya, Selangor
Hours: 8:00am – 12:00am
012-793 3043 is the number to dial.
Ali, Muthu & Ah Hock Kopitiam @ Oasis Sq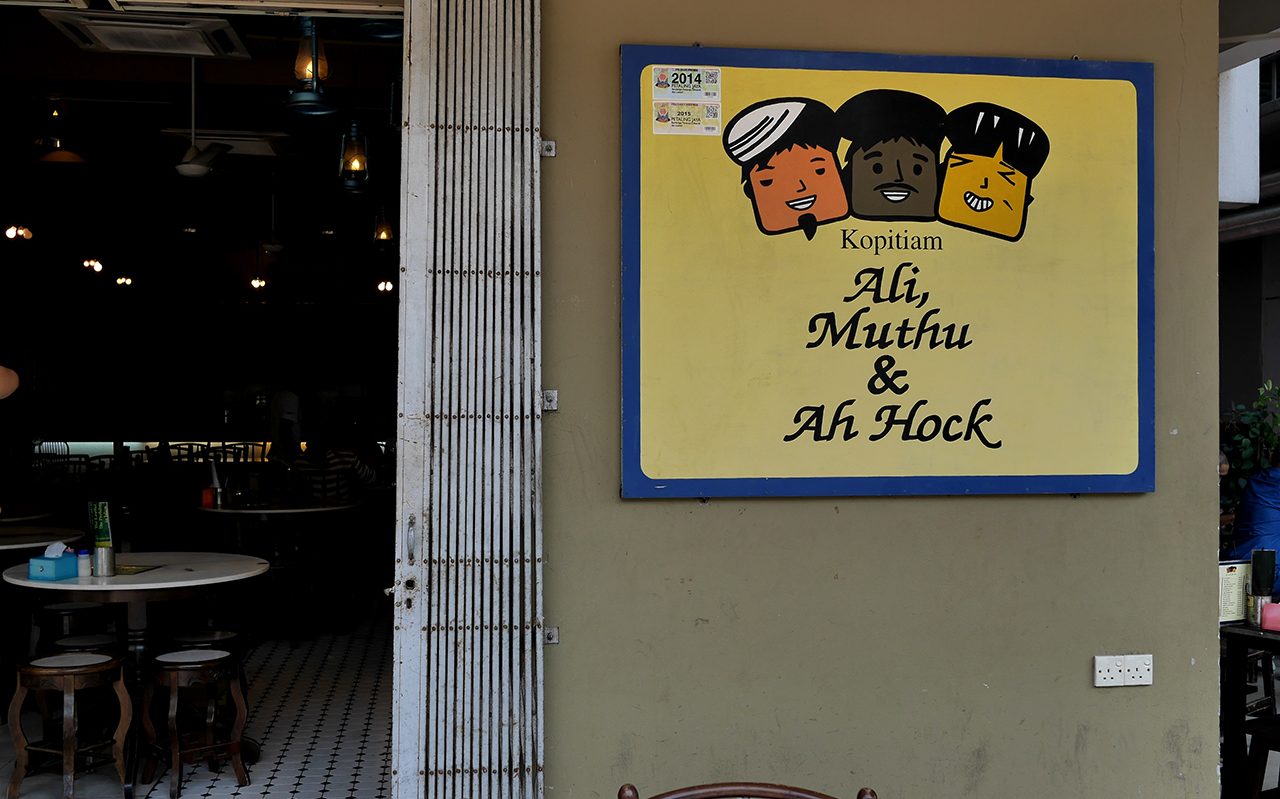 At this modern Kopitiam, you can start your day well with a substantial breakfast. The cuisine of Ali, Muthu & Ah Hock is a celebration of Malaysia's diverse cultures, capturing the essence of the country as a whole. Popular Malaysian dishes, including nasi lemak, mee goreng, and char kuey teow, may be found here.
Address: Oasis Square, Lot B-G-01, 2, Jalan PJU 1A/7, Ara Damansara, 47301 Petaling Jaya, Selangor
Hours: 8:00am – 5:00pm
Phone: 03-7832 3138
Pelita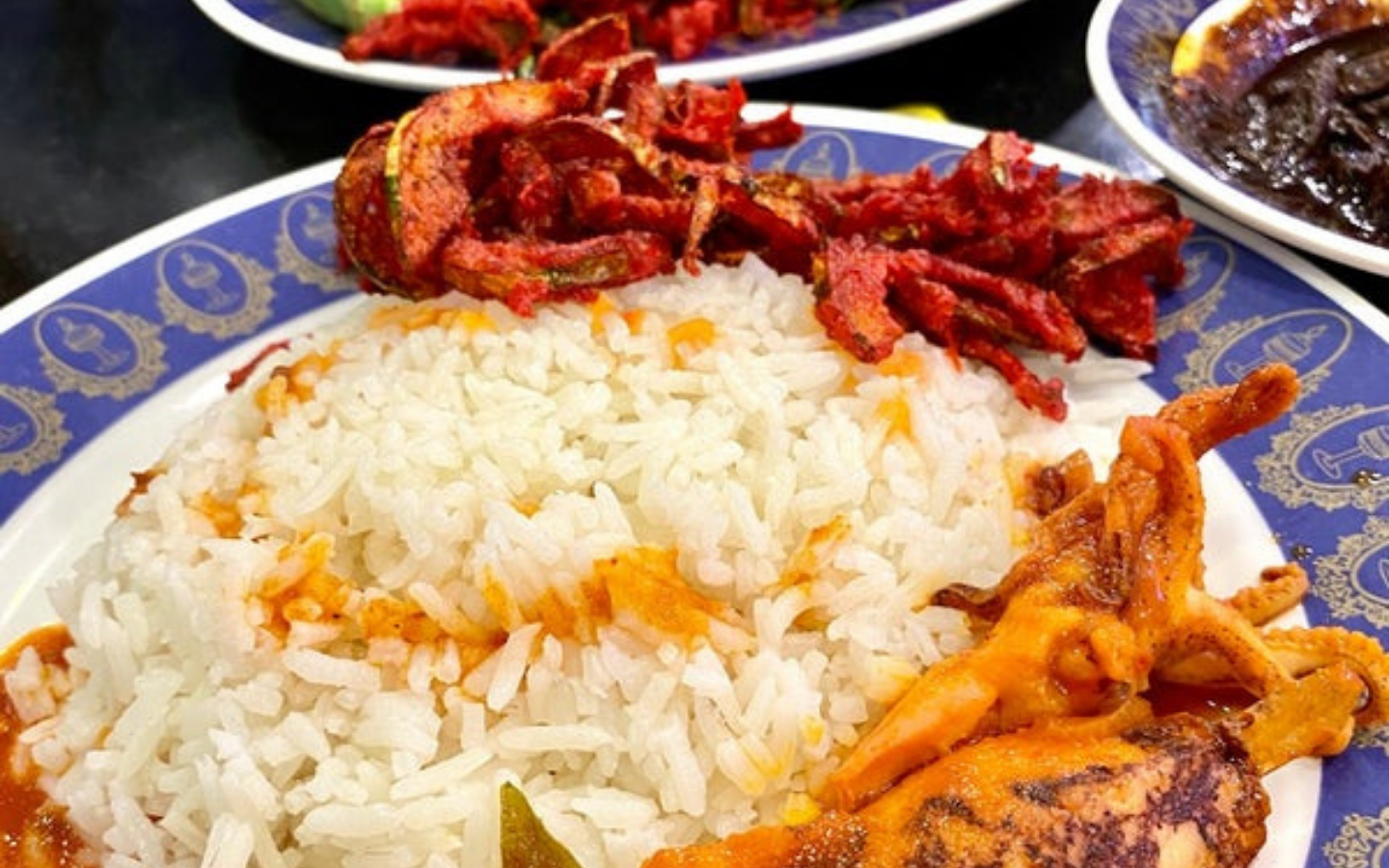 Pelita, one of Malaysia's most popular nasi kandar chains, was founded in Penang in 1995 as a tiny coffee shop. Pelita began expanding by transporting its well-known Kuah campur down south as its popularity grew. It's a banquet fit for a king, complete with a king's feast. ketam masala, kambing ros, Ayam kurma, and chicken curry on the menu.
Address: No. 37, Jalan PJS 11/28b, Sunway Metro, Bandar Sunway, 47500 Petaling Jaya, Selangor
Hours: 7:00am – 12:00am
Call us at 03-5636 5532 for more information.
Nasi Kandar Bestari
Malaysian Mamak favourites may be found in Nasi Kandar Bestari, a traditional Indian eatery. Mutton curry and nasi kandar are two of their most well-known specialities, but many of us also enjoy their mee Goreng Mamak. Try the Indomee Burger if you're looking for something out of the ordinary. No, it's not an Indomee noodle burger. Meat and noodles are cooked together, creating a dish that is both soft and chewy at the same time.
Address: No. 14 Jalan 23/70A, Damansara, 50480, Petaling Jaya, Selangor
Hours: 9:00am — 3:00am
Mee Kari & Yong Tau Foo (HALAL) Restoran Jamal Mohamed @ FAM Kelana Jaya
If you're hungry for some hawker fare, this is where to go. Do you know what makes Indian restaurants so popular? Breakfast, lunch, and dinner are all excellent options at this restaurant! It's easy on the wallet when you get your noodles from the vendor selling mee Goreng. There's nothing wrong with treating yourself to some good ol' mee goreng from Jamal Mohamed's now and then, even if it is a little unhealthy.
No. 24, Jalan SS 5a/9, Ss 5, Petaling Jaya, Selangor is the location of the business.
Hours: 6:30am – 11:59pm
Call: 03-7865 9786
Teh Tarik Place @ The Curve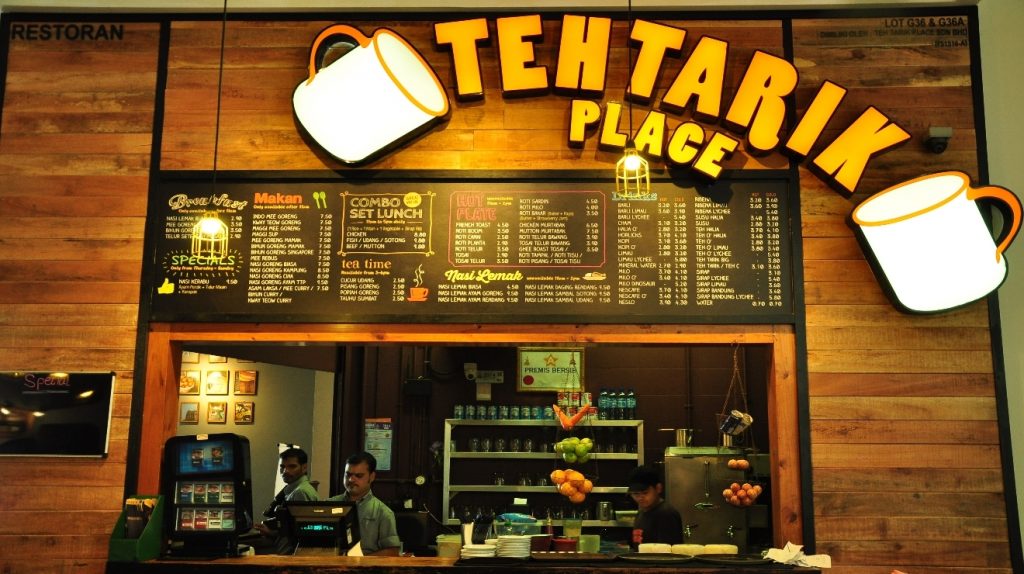 At the bend in the road, TEH TARIK PLACE
Foodies can now enjoy Malaysia's renowned Mamak cuisine in an air-conditioned dining room (free of heat and smoke). You can choose from various noodle dishes, including Mee Goreng Mamak, Bihun Goreng Mamak, Indo Mee Goreng and more. When it comes to tea, The Tarik Place has you covered. You'll pay a premium for Mamak meals, but you'll get a guarantee of cleanliness in return.
It is located on the ground floor of The Curve in Mutiara Damansara, 47800 Petaling Jaya, Selangor's Petaling Jaya.
Hours: 8:00am – 8:30pm
The number to call is 03-7726 6899.
Restoran Al-Safa
The noodles have been cooked to near-perfection, if not exactly. This dish's noodles have a bouncy texture and a mild spiciness. Why not try mee goreng with vegetables instead of fried chicken? Not that it's any better for you, but their say is a big draw. You've got yourself a meal fit for a king if you add a fried egg on top!
Address: 933, Jalan 17/38, Seksyen 17, 46400 Petaling Jaya, Selangor
Hours: 8:00am – 12:00am
The number to call is 03-7932 3433.
SR Bistro – Mamak Restoran Seksyen 17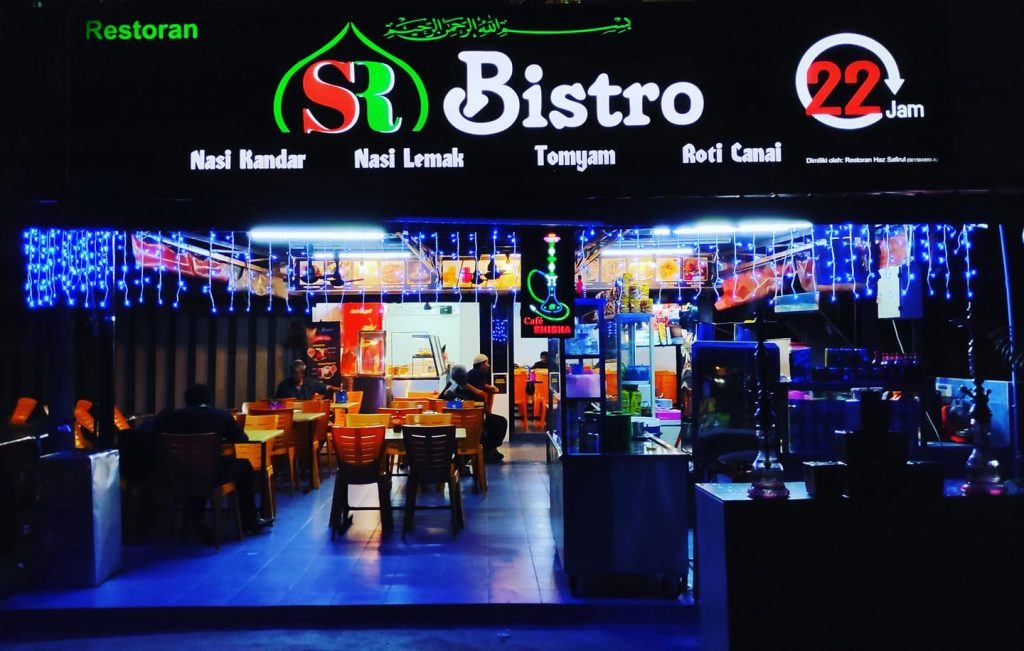 The meal is delicious, and the service is top-notch. Aside from that, Tomyam, Nasi Kandar, Roti Canai, Ayam Penyet, Nasi Ayam, and Mamak Goreng are just a few halal dishes available. Starting at 5 pm and lasting until 3 am, we provide a wide variety of shisha tastes. Finally, we pledge to provide only the highest quality service to our clients.
Address: No.58,Blok G, Jalan 17/1a, Seksyen 17, 46400 Petaling Jaya, Selangor
Phone: 018-269 8144
Seeni Mee Sotong @ Restoran SS2 Rising
Before, they were housed in Asia Cafe in Subang Jaya, but now they're part of Restoran SS2 Rising Kopitiam. This is good news for Petaling Jaya, which has lost Subang Jaya. Mee Goreng Mamak in the Penang style, one of the best in PJ.
Address: 95, Jalan SS 2/6, SS 2, 47300 Petaling Jaya, Selangor
Hours: 9:00am – 3:00pm