11 INDIAN RESTAURANTS IN PETALING JAYA
In Malaysia, a celebration isn't complete without a feast with family and friends. For Deepavali, Malaysians of all races and religions gather over a big supper of widely adored delicacies. So celebrate the Festival of Lights with family and friends at these Indian restaurants in Petaling Jaya, whether you like the food of the North or South.
Gem Restaurant
This elegant but inviting restaurant will make you feel right at home. Authentic North Indian food is on the menu at Gem's, and it's delicious. Upon entering, you'll see a glass entryway with two doors. They have sophisticated north Indian décor with an earthy brown motif inside. This restaurant serves authentic North Indian food at cheap prices. The fish moilee is a standout dish here. It's hard to believe that the fish is this fresh. It's covered with an aromatic dhal with a tinge of coconut. Add finely chopped greens and a generous helping of spices to enhance the dish's wonderful flavour. This is a definite must-try!
Address: No.3, Jalan Gasing, 46000, Petaling Jaya, Selangor
Operation hour:
11:00am – 3:30pm, 6:00pm – 11:00pm (Monday – Friday)
11:00am – 4:00pm, 6:00pm – 11:00pm (Saturday, Sunday)
Hemys Spicys Banana Leaf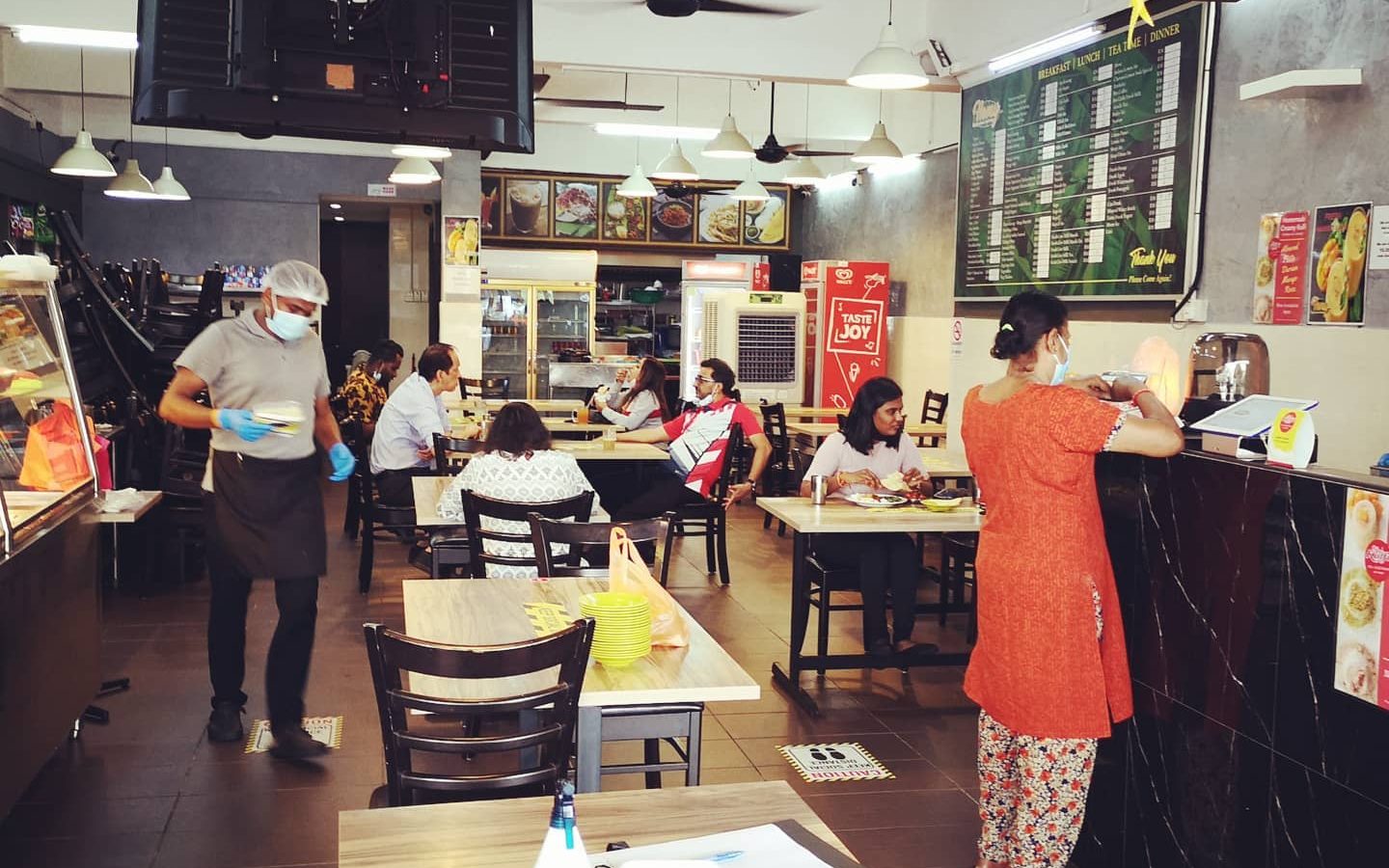 Our menu includes Malaysian favourites like Roti Canai, Nasi Lemak, Thosai, and Teh Tarik and international favourites like Pad Thai and Thai curries. Speciality dishes include:
The banana leaf means clay pot.
Claypot biryanis (rice cooked in clay pots).
Appams (Indian flatbreads).
Tandoori chais (tandoori tea).
Address: 10, Ground Floor, Jalan 52/18, Lapangan Merdeka 18, 46200 Petaling Jaya, Selangor
Operation Hour: 7:00am – 7:00pm
chappati.com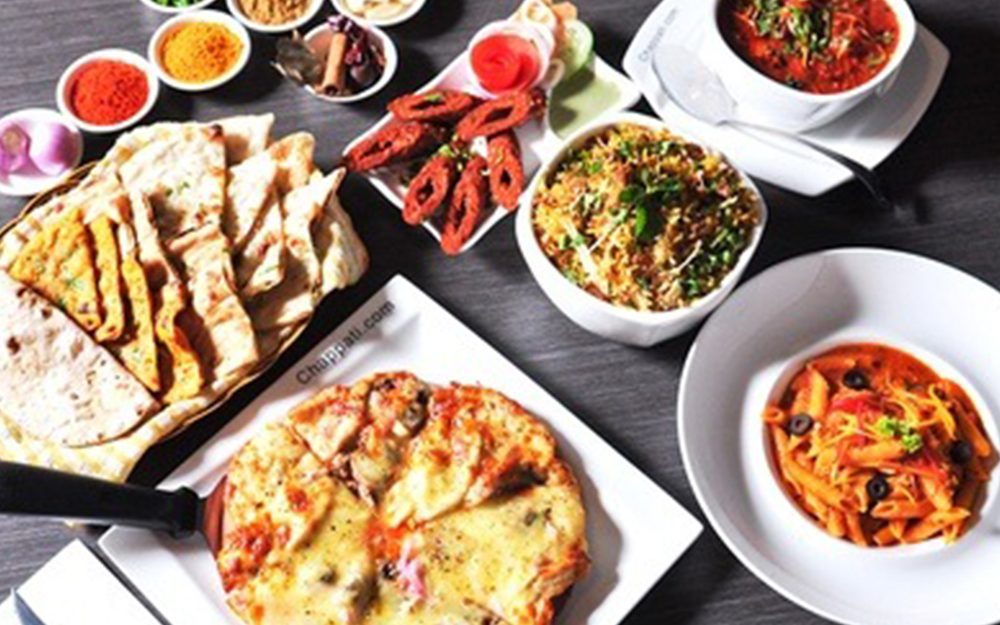 Not a website, that's for sure. But, a restaurant may be found here. It does fit the stereotype fairly well. As a new-age Indian restaurant, Chappati.com focuses on serving more than simply banana leaf rice. Chapati.com offers a wide variety of Indian-inspired pasta, tikas, kebabs, and even pau. Visit them soon if you're curious about what they did to all of these foods.
Address: 9B-2, Jalan Kemajuan, Seksyen 13, 46200, Petaling Jaya, Selangor
Operation hour: all day from 11:30am to 2:30pm and 5:30pm to 10:30pm
Masale Twist
With a unique twist on Indian cuisine, Masale Twist's menu is heavily inspired by Mangalore's cuisine. Mangalore was Fay D'Cruz's birthplace. Hence Masale Twist's Malaysian founder's family has a special connection to the diner.
Masale Twist, an Indian restaurant in Damansara Uptown, is unlike any Indian eatery. You don't see an open bar at Indian restaurants in the Klang Valley. Thus this is a first for us here. With a wide range of cuisines, from Mangalorean to Western fusion, the restaurant is well renowned for its Ghee-cooked offerings.
Address: 33, Jalan SS 21/56b, Damansara Utama, 47400, Petaling Jaya, Selangor
Operation hour:
4:00pm – 11:00pm (Monday – Thursday)
12:00pm – 11:00pm (Friday – Sunday)
Ushas Banana Leaf Cuisine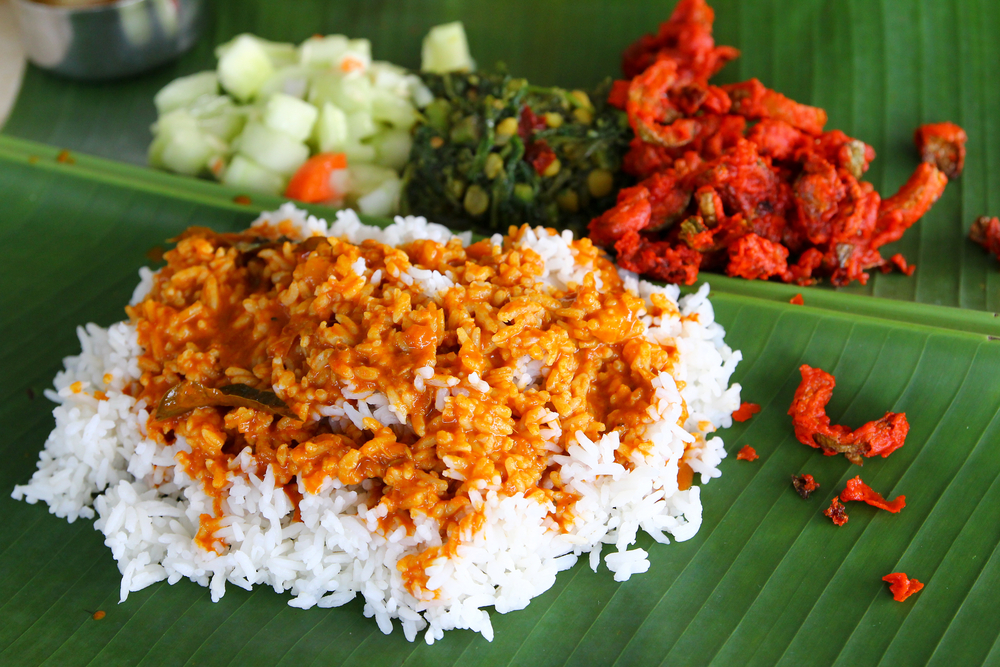 THE CUISINE OF THE BANANA LEAF
You're feeling generous and a bit naughty? Take a look at Ushas Banana Leaf Cuisine. This is a sign of luxury: it is referred to as cuisine rather than a restaurant. Along with banana leaf rice, they also offer roti and ordinary rice, accompanied by mouthwatering side dishes. If you're looking for a simple and reasonably priced meal, this is the one for you.
Address: Gerai Makanan Usha, 27, Taman Selera, Jalan Othman , 46200, Petaling Jaya, Selangor
Operation hour: 8:30am – 6:30pm, Sunday close
Malgudi Fine Dine Indian Restaurant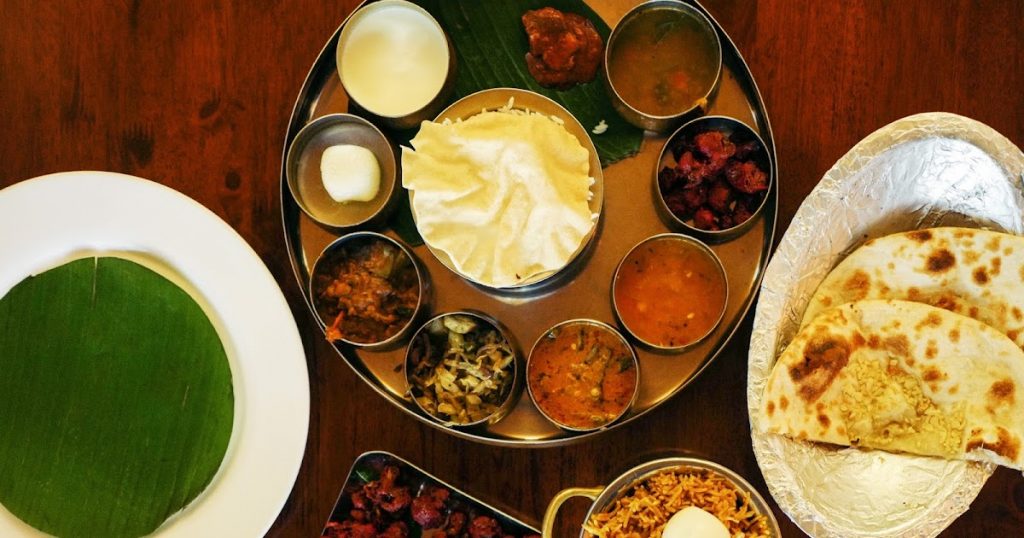 You know it'll be pricey when they refer to it as 'fine dining,' you know it'll be pricey. You could believe it's a lot worse. If you're looking for some authentic Indian cuisine, Malgudi Fine Dine Indian Restaurant is the place to go. Herbs and spices are used creatively to season each meal. This dish's flavour and texture pairings will undoubtedly wow your taste senses!
Address: No.17 Lorong University C | Section 16, 46350, Petaling Jaya, Selangor
Operation hour:
Every day 11:00am – 2:45pm
6:30pm – 10:30pm (Monday, Wednesday – Sunday)
Kanna Curry House
The banana leaf rice served at Kanna Curry House in Section 17 has gained a cult following. A single sitting at Kanna Curry House, which takes over two big shop lots, can accommodate more than a hundred people. Fortunately, the service is quick and friendly, albeit a tad pushy for the mutton or fish side orders. Overall, though, the meals have a wonderful depth of flavour and a fair amount of spiciness, making them enjoyable.
Address: No.29, 31-33 Jalan 17/45, Seksyen 17, 46400, Petaling Jaya, Selangor
Operation hour: Every day 7:00am – 10:00pm
House of Pakeeza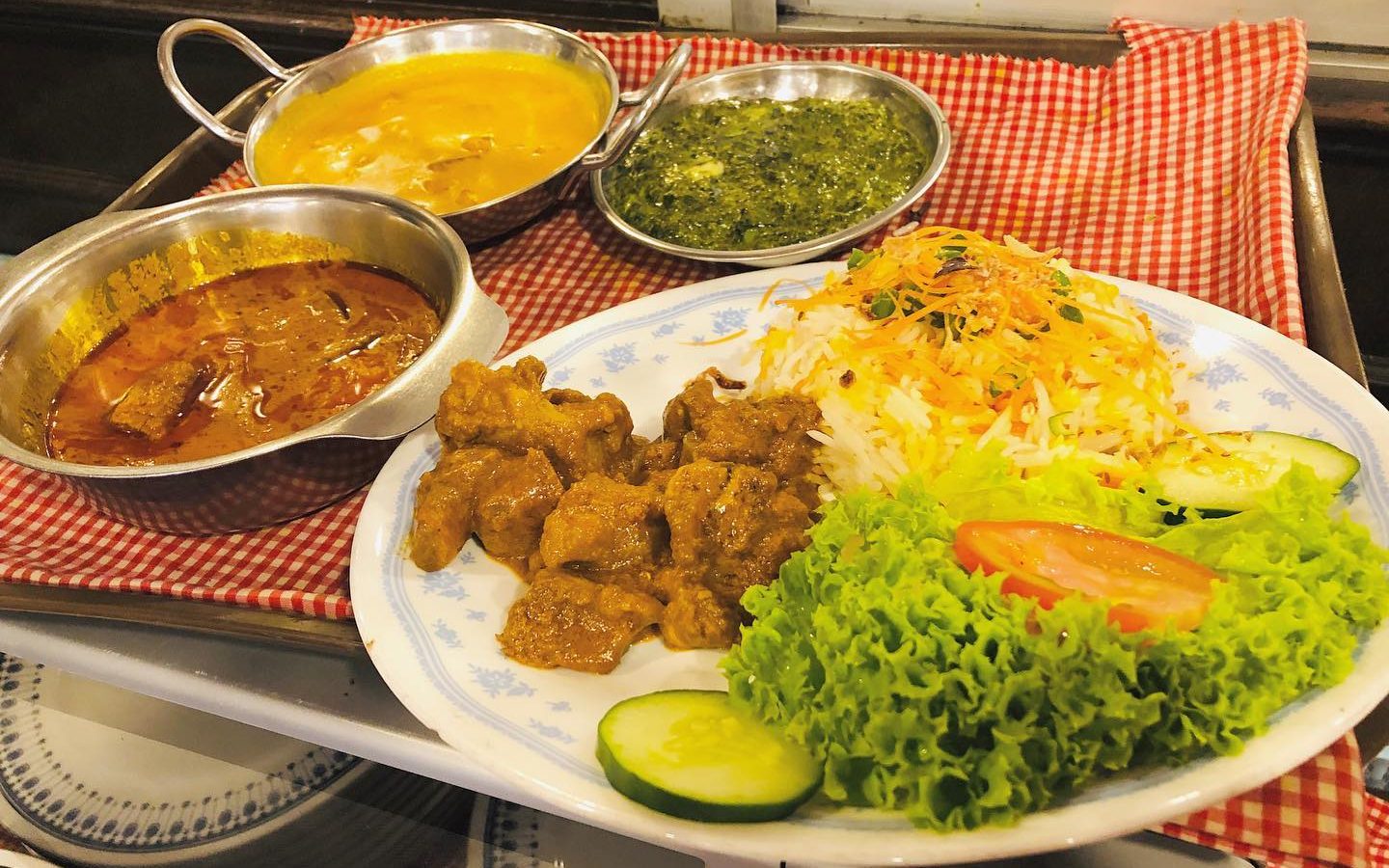 In the House of Pakeeza, diners may have a unique dining experience with their choice of one-of-a-kind delicacies. They also provide a wide variety of options for those who don't want to eat meat. Also on the menu are cheese naan, steamed rice and a wide selection of Mamak-style foods. You may need to order additional rice or roti since the meals are so heavily spiced. You should try the Puri, which is an over-inflated fried rotiscanani.
Address: 16-1, Jalan 14/22, Seksyen 14, 46100, Petaling Jaya, Selangor
Operation hour: Every day 11:00am – 3:00pm, 6:00pm – 10:00pm
D'Tandoor
In the minds of Indian cuisine fans in the area, D'Tandoor has a special position. Privileged to be one of the early adopters, this restaurant offers excellent service, a gorgeous setting, and delectable north Indian cuisine that will make any diet plan seem pointless. Spices and flavours abound in every item on this menu. Take their chicken tikka masala, chicken tandoori, and mutton gosht. This kind of cuisine makes you want fluffy naans, which they can produce with similar panache. Gulab jamoon is a great way to finish your dinner after wiping up the gravies. Finally, don't forget to bring some food and a pair of flexible pants when you visit.
Address: 59, Jalan SS 21/35, Damansara Utama, 47400 Petaling Jaya, Selangor, Malaysia
Operation hour:
11:30am – 3:30pm, 6:30pm – 11:00pm (Monday – Friday)
11:00am – 11:00pm (Saturday, Sunday)
Anjappar Indian Chettinad Restaurant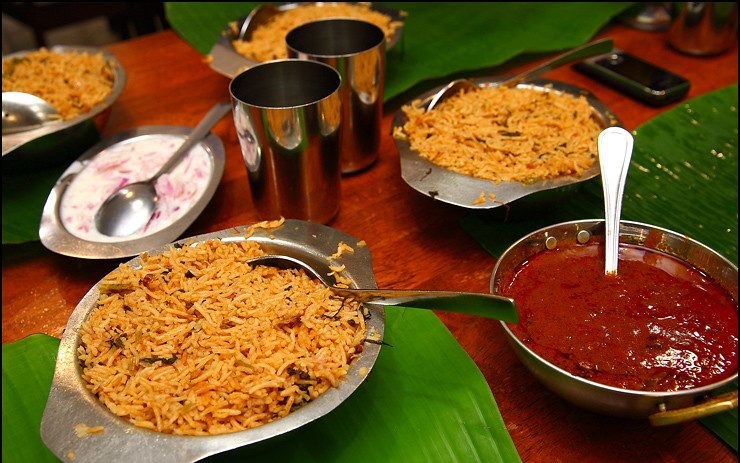 Established in Chennai in 1964, has provided traditional Chettinad food for more than 50 years. As a result of this expansion, Malaysians may now enjoy their famous cuisine at their five KL and PJ restaurants.
At this Indian casual-dining restaurant, you can sample the best of Chettinad cuisine, famed for its use of fragrant spices, sun-dried meats, and salty veggies. Try the chicken biryani, the chicken masala, and the karaikudi chicken; they are all delectable.
Address: No.35, Jalan 14/20, Seksyen 14, 46100 Petaling Jaya, Selangor
Operation hour: Every day 9:00am – 10:45pm
Restoran Ratha
PJ, serves some of the greatest Indian cuisines in the area. It's a curry lover's paradise, with dishes like the Famous Raub Chicken (RM6.90) Curry, the Famous Raub Fish Head Curry (RM65), and the Mutton Curry drawing in crowds from all around Malaysia (RM28). This is the greatest curry house and Indian restaurant in PJ, so go here if you're hungry for Indian cuisine.
Address: 32, Jalan SS 21/35, Damansara Utama, 47400 Petaling Jaya, Selangor
Operation hour: Every day 7:00am – 9:00pm