There are seven hospitals in the city of Petaling Jaya.
Referential hospitals can be found in Petaling Jaya. Any of the Petaling Jaya hospitals on this list can be learned more about by just clicking on the link provided to obtain more information about that particular facility.
KPJ Damansara Hospital for Specialty Medicine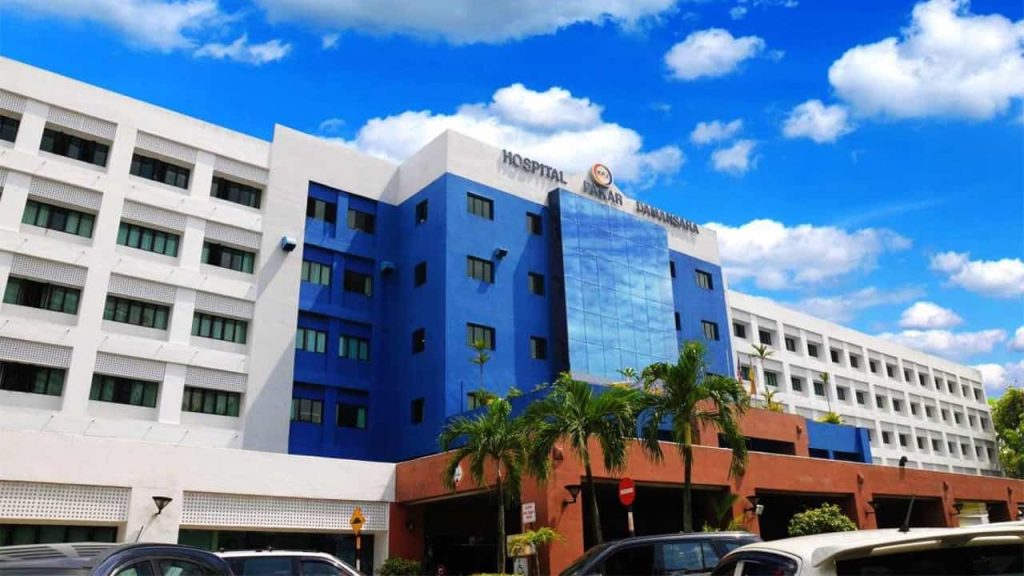 Patients at KPJ Group of Hospitals' International Patient Center (IPC) have access to specialists' knowledge, tailored patient care, and cutting-edge medical technology. To ensure that patients receive the best chance care and attention, the facilities maintain a staff of dedicated and experienced health care experts who can assist patients at all times, including after they leave the facility.
http://www.kpjdamansara.com/ is the website.
Address: 119 Jalan SS 20/10 Damansara Kim 47400 Petaling Jaya, Selangor Malaysia
The phone number is 03-7718 1000.
University Hospital
University Hospital, formerly known as the University of Malaya Medical Centre, is a government-funded medical facility in Pantai Dalam, Kuala Lumpur's southwest corner. It became a component of the University of Malaya in September 1962 after being founded by statute.
The website is http://www.ummc.edu.my/
Address: Jln Profesor Diraja Ungku Aziz, 59100 Kuala Lumpur, Selangor
Please contact us at 03-7949 4422.
Health care facility: Sunway Medical Center
As part of Malaysia's first fully integrated green metropolis, Sunway City, the Australian Council on Healthcare Standards (ACHS) has recognized the Sunway Medical Centre. With 535 beds, 180 consultation rooms, 12 operating rooms, and 1,470 parking spaces, the hospital today provides full tertiary healthcare services. Sunway Medical plans a significant expansion next to the current hospital building to better serve the international market.
Sunway Medical's website address is http://www.sunwaymedical.com
Address: 5, Jalan Lagoon Selatan Bandar Sunway 47500 Petaling Jaya, Selangor Malaysia
Call (03-7491-9191) for further information.
Women's Health and Fertility Specialists at TMC Kota Damansara
The most respected fertility centers in the country, TMC Fertility (TMCF) has a network of six locations, 11 resident doctors, and 16 researchers who are among the best in the field. They also have a team of skilled nurses and support personnel. They were founded in January 1994 as a small clinic in Damansara Utama, Malaysia.
Website: https://www.tmcfertility.com/
Address: 11, Jalan Teknologi, PJU 5, Kota Damansara, 47810 Petaling Jaya, Selangor
The phone number is 03-6287 1000.
Hours:
8:30am – 9:00pm (Monday, Wednesday and Friday)
8:30am – 5:00pm (Tuesday and Thursday)
8:30am – 2:30 pm (Saturday)
Sunday close
Assunta Hospital PJ
Petaling Jaya, Petaling District, Selangor, Malaysia's Assunta Hospital is a private hospital. In 1954, a group of Franciscan Missionaries of Mary established Assunta Hospital. A 245-bed hospital complex is housed there.
Assunta's website is located at https://www.assunta.com.my/
Address: Jalan Templer, Pjs 4, 46990 Petaling Jaya, Selangor
03-7872 3000 is the phone number to call.
The Medical Center of Ara Damansara
With its tranquil and luxurious atmosphere, ADMC is positioned just opposite Oasis Ara at the intersection of Petaling Jaya and Shah Alam. With 230 beds, the hospital can accommodate all of your medical needs, no matter how private or individual they may be.
https://www.aradamansaramedicalcentre.com/ is the official website.
Address: Lot 2, Jalan Lapangan Terbang Subang, Seksyen U2, 40150 Shah Alam, Selangor
Dial 03-5639 1212 to reach us.
ICU THOMSON HOSPITAL KOTA DAMANSARA
In the previous decade, one of Malaysia's fastest-growing private hospitals is Thomson Hospital. We are always improving our services to good serve both new and long-standing clientele. With a staff of roughly 205, the hospital has well-established management and medical team. We place a high value on providing best service to every one of our clients.
The website is https://thomsonhospitals.com/
Address: 11, Jalan Teknologi, Pju 5 Kota Damansara, 47810 Petaling Jaya, Selangor
Call: 03-6287 1111