After a year or more at home, we're itching for a vacation to reset, recharge, and detach from everyday life. Even if we can't go to every one of them, the top spas in the world stand out for more than just their opulent services. In these tranquil retreats, you'll find a feeling of place, regional flavour, and local customs. Some of the better renowned places in the PJ are to relax, reconnect with loved ones, or just get away from it all.
Urban Retreat Spa
SPACE FOR RESISTANCE IN THE CITY
Urban Retreat Spa has won several awards. Massages vary from full-body to basic a la carte, and each one is lovely in its way. The airy and energizing environment of THE CURVE in Petaling Jaya, Malaysia, entices consumers to return again and again with its modern Asian interior design. The ever-growing need of city dwellers to find a sanctuary inside the hustle and bustle of city life, their desires for a temporary retreat to get away from life and work, to indulge in the better things in life and to pamper themselves to the utmost.
Address: 6 Jalan Pju 7/3 Mutiara Damansara, Lot 157, First Floor, The Curve Shopping Mall, Petaling Jaya 47800 Malaysia
Inquiries may be made by calling 012-221 7213.
Operation hour: 11:00am – 8:00pm
Duration: 2-3 hours
Future of Wellness Hub
WELFARE CENTER FUTURE
In Kuala Lumpur's Future of Wellness (FoW), you'll find everything you need to calm down and reclaim your sanity. Integrative wellness solutions include yoga, ethnic Borneo massage, traditional Chinese medicine, rejuvenation, hair care, and aesthetics at the FoW day spa at Malaysia's largest sound healing facility. Our goal is to promote self-care, mental and physical health, and emotional wellbeing via our integrated wellness experiences.
Address: 22A, 26, 28 Jalan PJU 5/4, Dataran Sunway Kota Damansara, Petaling Jaya 47810 Malaysia.
The phone number is 03-2106 6888.
Operation hour: 10:00am – 11:00pm
Duration: 2-3 hours
Thai Odyssey
ODYSSEY IN THAI
Our strategically positioned outlets radiate the beautiful soothing & warm authenticness of the Thai culture, offering a wide range of treatments like Traditional Thai Massage, Aromatherapy, Herbal Therapy, Foot Reflexology for both men and women.
Address: Lot 1F-23, 1st Floor, Paradigm Mall, No. 1, Jalan SS 7/ 26A, Kelana Jaya, 47301 Petaling Jaya
Phone: 03-7887 2099
Operation hour: 10:00am – 10:00pm
Duration: 1-2 hours
Khareyana Spa
THE SPA AT KHAREYANA
Khareyana Spa's treatments are tailored to your specific needs, and our skilled therapists use only the finest natural and traditional items recognized for their renewing and relaxing effects on the mind-body and spirit.
Address: 36 Jalan Selangor, Petaling Jaya 46050 Malaysia
The number to call is 03-7958 6219.
Operation hour: 10:00am – 8:00pm
Cozzyland Reflexology & Family Spa
A SPA FOR THE WHOLE FAMILY AT COZZYLAND REFLEXOLOGY
Southeast Asian-based specialists from Bali, Thailand, and Malaysia are available via Cozzyland. You and your family may have a genuine traditional massage. Unwind, Relieve Stress, and Restore Your Energy. Your mind, body, and spirit will feel drained if you spend hours focusing on the minutiae of your daily routine. A well-deserved respite of a few hours would be wonderful. We want to provide a simple, healthy, and clean atmosphere for introducing traditional and professional massage by employing skilled masseurs from Thailand and Indonesia.
Address: 47 Jalan PJU 5/20 The Strand, Kota Damansara, 47810 Petaling Jaya, Selangor
Phone: 03-6150 3615
Operation hour: 11:00am – 12:00am
Duration: 1-2 hours
Rejoice Foot Reflexology & Wellness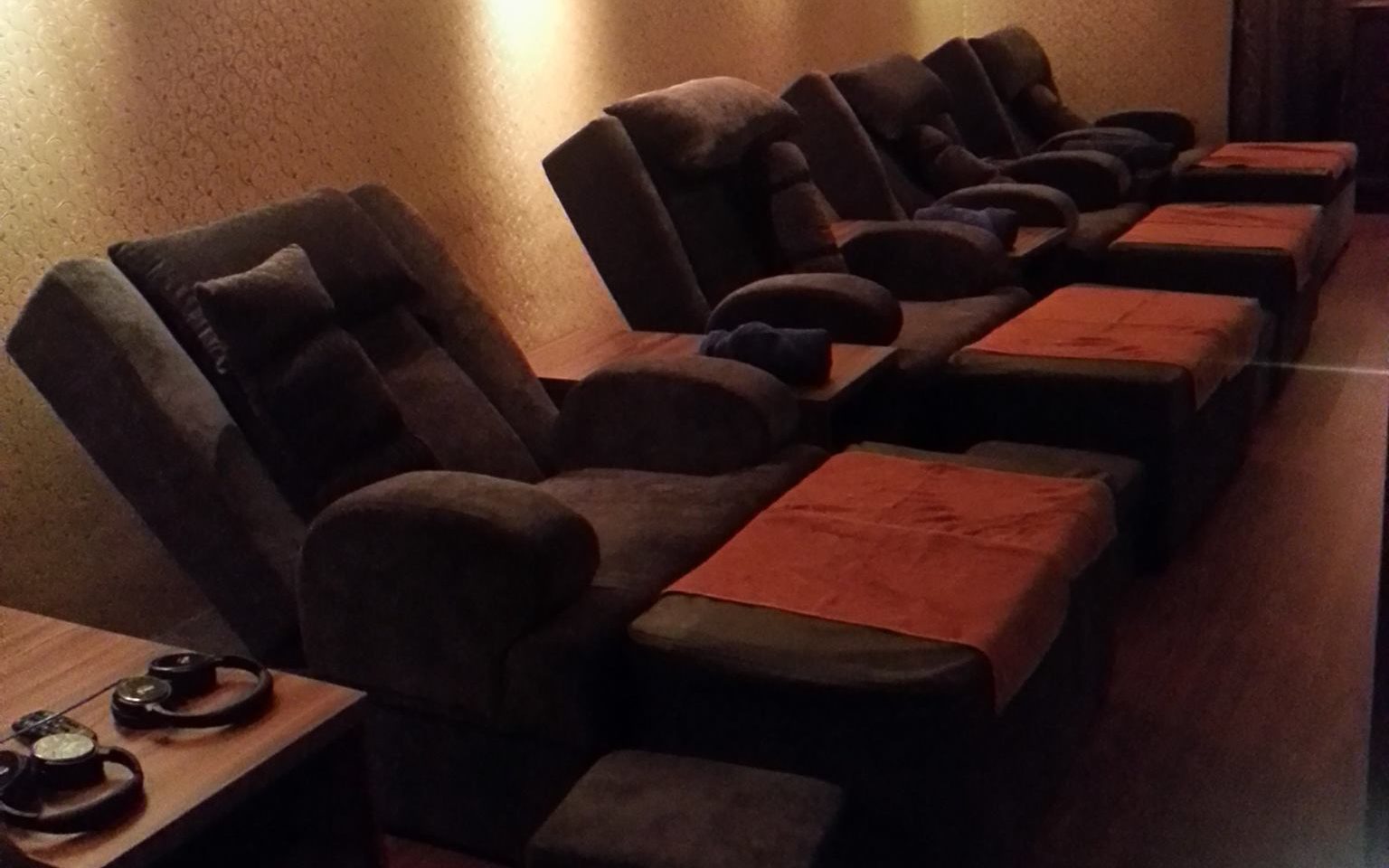 FEEL GOOD ABOUT YOUR FOOT REFLEXOLOGY
Our services include more than simply foot massages; they include a full massage. Reflexology is a method of applying pressure to certain places on the body. After each session, you'll be able to relax your muscles, increase blood flow, and decrease stress to help you sleep more soundly. If your neck, shoulders, back, half of your body, or feet are bothering you, their massage therapists will utilize Thai fragrance oil to relieve the pain. Authentic Thai massage therapies like play balm, ear candling, and scraping are also available.
Address: 6-2, Jalan PJU 5/7, Dataran Sunway, Kota Damansara, 47810 Petaling Jaya, Selangor
Inquire at this number: 03-6158 1188
Operation hour: 11:30am – 11:00pm
Duration: 1-2 hours
Adagio Wellbeing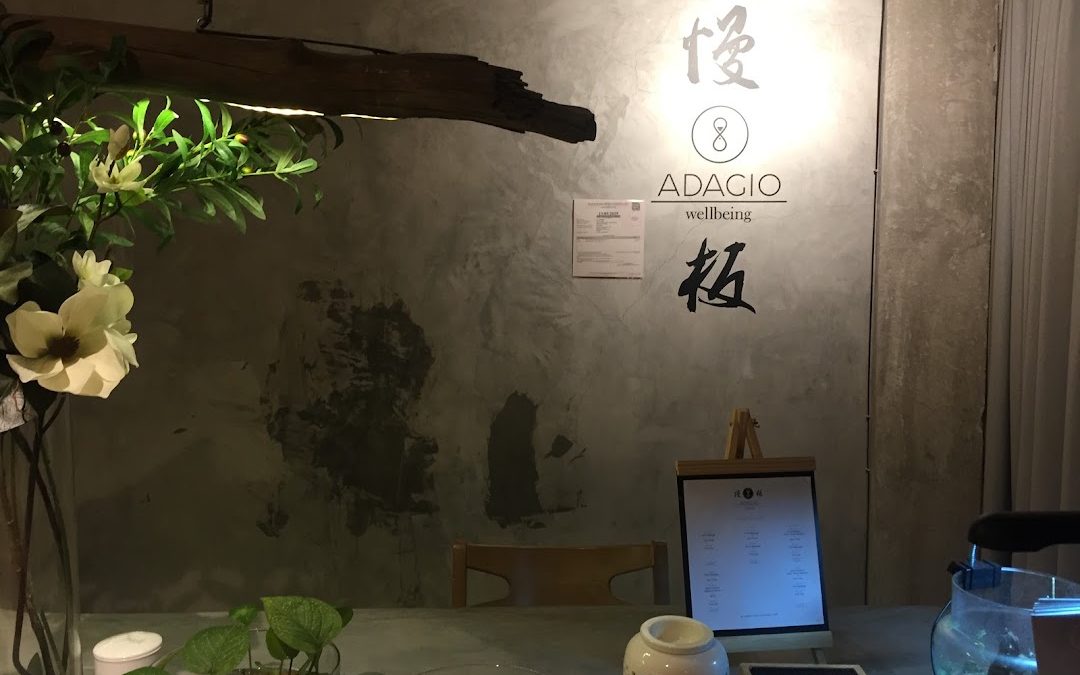 ADAGIO HEALTH AND WELLBEING
Sunway Metro is home to a holistic retreat. To rejuvenate your mind, body, and spirit, they provide a variety of treatments. To help you reestablish a healthy relationship between your body and mind, they use Eastern medical concepts to guide their unique DDS Bio-Electric Energy therapy, founded on these principles. ​
Address: 18, 2, Jalan PJS 11/28, Bandar Sunway, 47500 Petaling Jaya, Selangor
To contact us, please dial 03-5611 7355.
Operation hour: 11:00am – 9:00pm
Duration: 1-2 hours
HealthLand Wellness Center
THE WELLNESS CENTER AT HEALTHLAND
Customers at HealthLand Wellness Center may expect the greatest luxury family spa experience and the best wellness goods and solutions at reasonable costs. Every single one of their therapists has received specialized training in Thailand. As a leading source of wellness information, we provide a wide range of health programmes and activities. Here, you'll find a refreshed feeling of health and wellbeing.
Address: 116 & 118, Jalan SS 21/35, Damansara Utama, 47400 Petaling Jaya, Selangor
The number to call is 03-7731 8338.
Operation hour: 11:00am – 12:00am
Duration: 1-2 hours
Healing Touch Atria Shopping Gallery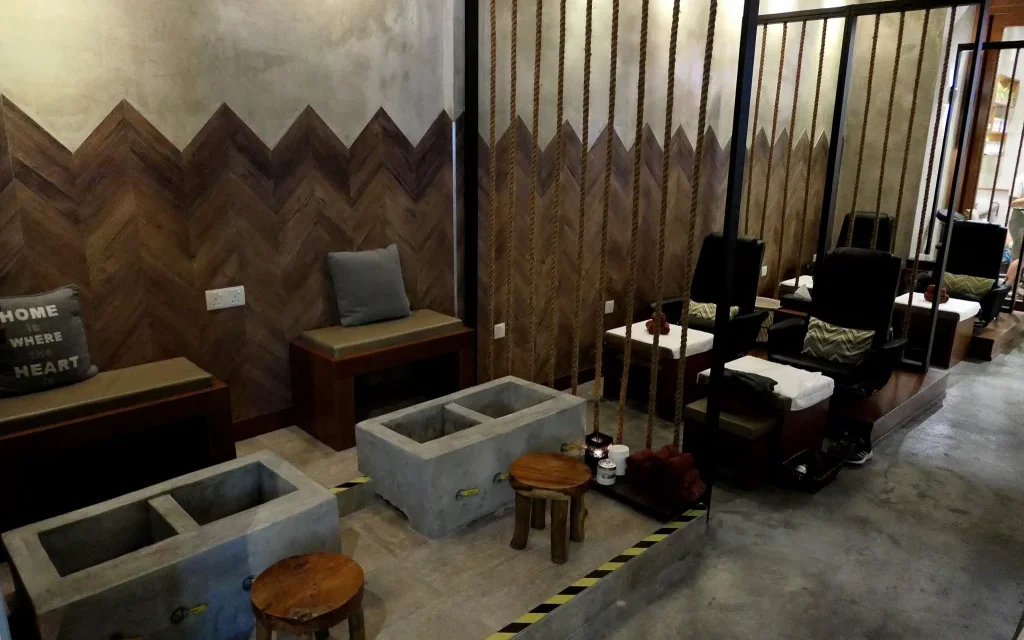 ASTORIA SHOPPING GALLERY'S HEALING TOUCH
After a long day of seeing at a computer screen, you need a place to unwind, recharge, and re-energize. Now is the time to refuel. Atria Shopping Gallery, First World Hotel Lobby, Genting Grand Hotel, and SkyAvenue all have Healing Touch outlets.
Address: S16 & S17, 2nd Floor, Atria Shopping Gallery, Jalan SS 22/23, Damansara Jaya, 47400 Petaling Jaya, Selangor
Phone: 017-922 2718
Operation hour:
10:00am – 7:00pm (Sunday – Thursday)
10:00am – 8:00pm (Friday, Saturday)
Duration: 1-2 hours
MK Baliayu Spa Sanctuary @ Paradigm Mall
MK PARADIGM MALL'S BALIAYU SPA CENTER
In addition to the muscular relaxation that comes with a regular massage. Highly trained masseuses use aromatic essences and high-quality olive oil to provide a holistic wellness experience that many customers return for and brag about to their friends. Traditional Thai, Shiatsu, and four-hand massages are also available at Baliayu Spa and the scented oil massages of Bali. Other services include foot reflexology and another body cleanses and treatments like ear candling or prenatal and postnatal massages.
Address: UG-25, Upper Ground Floor, Paradigm Mall, No 1, Jalan 7/26A, Kelana Jaya, 47301 Petaling Jaya, Selangor
Call us at 03-7887 1213 to place a reservation.
Operation hour: 10:00am–10:00pm
Duration: 1-2 hours
Phases New Energy Spa/enterprise/beauty Studio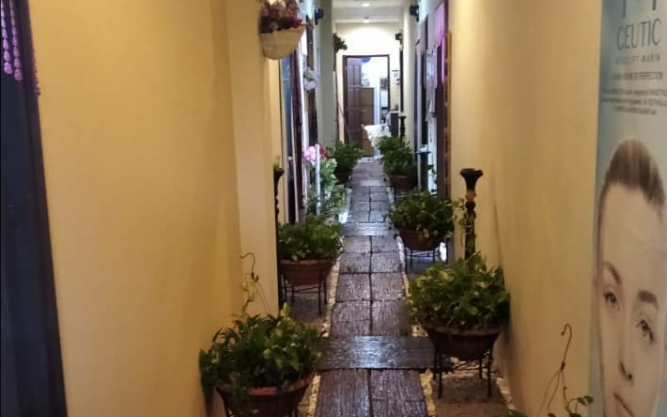 NEW ENERGY SPA/ENTERPRISE/BEAUTY STUDIO PHASES
They are a one-stop-shop for all of your health and wellbeing needs. Affordable procedures and makeovers for the whole body are provided. You'll feel right at home here.
Address: 16, Jln Utara, Pjs 52, 46200 Petaling Jaya, Selangor
Phone: 012-665 1591
Operation hour:
10:00am – 8:00pm (Monday – Friday)
9:00am – 6:00pm (Saturday and Sunday)