Chinese New Year is already right around the corner and some of you may still be deciding where to have your Chinese New Year (CNY) lunch and dinner with your loved ones. There may be countless factors to consider – whether it's budget, location or course selection. Here is the list of choice, Petaling Jaya Hub brings together the best Chinese New Year menu in Petaling Jaya.
Yue @ Sheraton PJ
Sheraton Petaling Jaya Hotel parades a tempting array of authentic Cantonese feasts at Yue. Their signature dish like yee sang with deep-fried soft shell crab, hearty soups, premium seafood dishes, stir-fries and desserts. Other highlights include the steamed chicken with Chinese herbs and lotus leaf, stir-fried prawn meat with lotus root and pandan cream, and lastly, osmanthus with lemongrass and tragacanth gum jelly.
Location: Lorong Utara C, Pjs 52, 46200 Petaling Jaya, Selangor
Operation hour: 12pm – 2:30pm, 6:30pm – 10:30pm
Contact: 03-7622 8888
Oriental Pavilion
This year they introduce their signature yee sang: Triple Wealth, Health & Happiness, which include salmon, soft shell crab, salmon & anchovies, salmon & prawns and grilled iberico pork neck. Dessert is radish cake with dried scallops & Chinese waxed meat.
Location: P1-04, Level 1, Podium, PJ33, 3, Jalan Professor Khoo Kay Kim, Seksyen 13, 46200 Petaling Jaya, Selangor
Operation hour: 11am – 3:00pm, 6pm – 11pm
Contact: 03-7956 9288
Ying Ker Lou @ CITTA Mall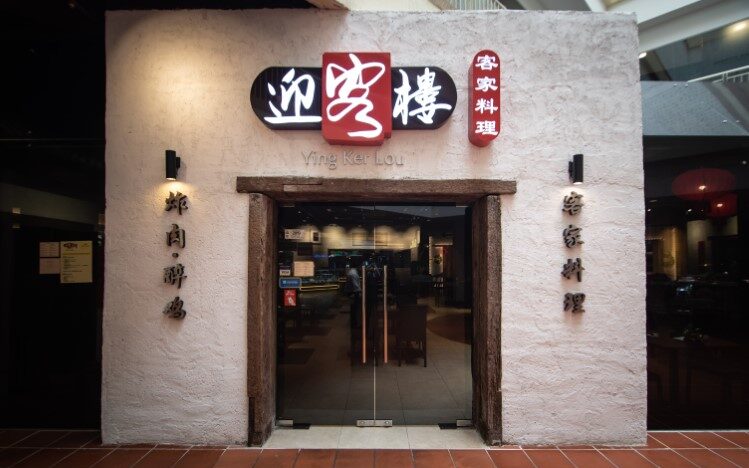 Ying Ker Lou Citta Mall is a place to enjoy authentic, premium Hakka Cuisine in Malaysia, serving wholesome, healthy food with a traditional taste. Their sets start at just RM928++ per table of 10 pax. Plan your Chinese New Year dinner at their event hall which can safely take up to 60 pax (even with distancing)
Location: G floor middle section g27 Citta Mall, Pusat Perdagangan Dana 1, 47301 Petaling Jaya, Selangor
Operation hour: 10am – 10pm
Contact: 03-7859 0138
Putien
Putien has had more than 10 years of experience, and with its title of Michelin One-Star Restaurant in 2016, you know it's definitely a restaurant with top notch food. Putien, originally established in Singapore, has since expanded to places like Shanghai, Hong Kong and of course, Malaysia. Their Chinese New Year Set menu has 10 different sets with different prices for different number of people from 2 to 10, which makes it easy to choose one that is really suitable to your amount of family members and friends.
3 Branches in Petaling Jaya
PUTIEN @ Atria Shopping Gallery
Location: G28-30, Ground Floor, Atria Shopping Gallery, Jalan Ss 22/23, Damansara Jaya, 47400 Petaling Jaya, Selangor
Operation hour: 11am – 9pm
Contact: 03-7732 2282
PUTIEN @ 1 Utama
Location: G213A Ground Floor, Promenade, 1 Utama (Old Wing, Lebuh Bandar Utama, Bandar Utama, 47800 Petaling Jaya, Selangor
Operation hour: 11:30am – 10pm
Contact: 03-7722 1539
PUTIEN @ Sunway Pyramid
Location: LG1.45, Lower Ground 1, No. 3, Jalan PJS 11/15, Bandar Sunway, 46150 Petaling Jaya, Selangor
Operation hour: 11:30am – 10pm
Contact: 014-328 4338
Peninsula Chinese Cuisine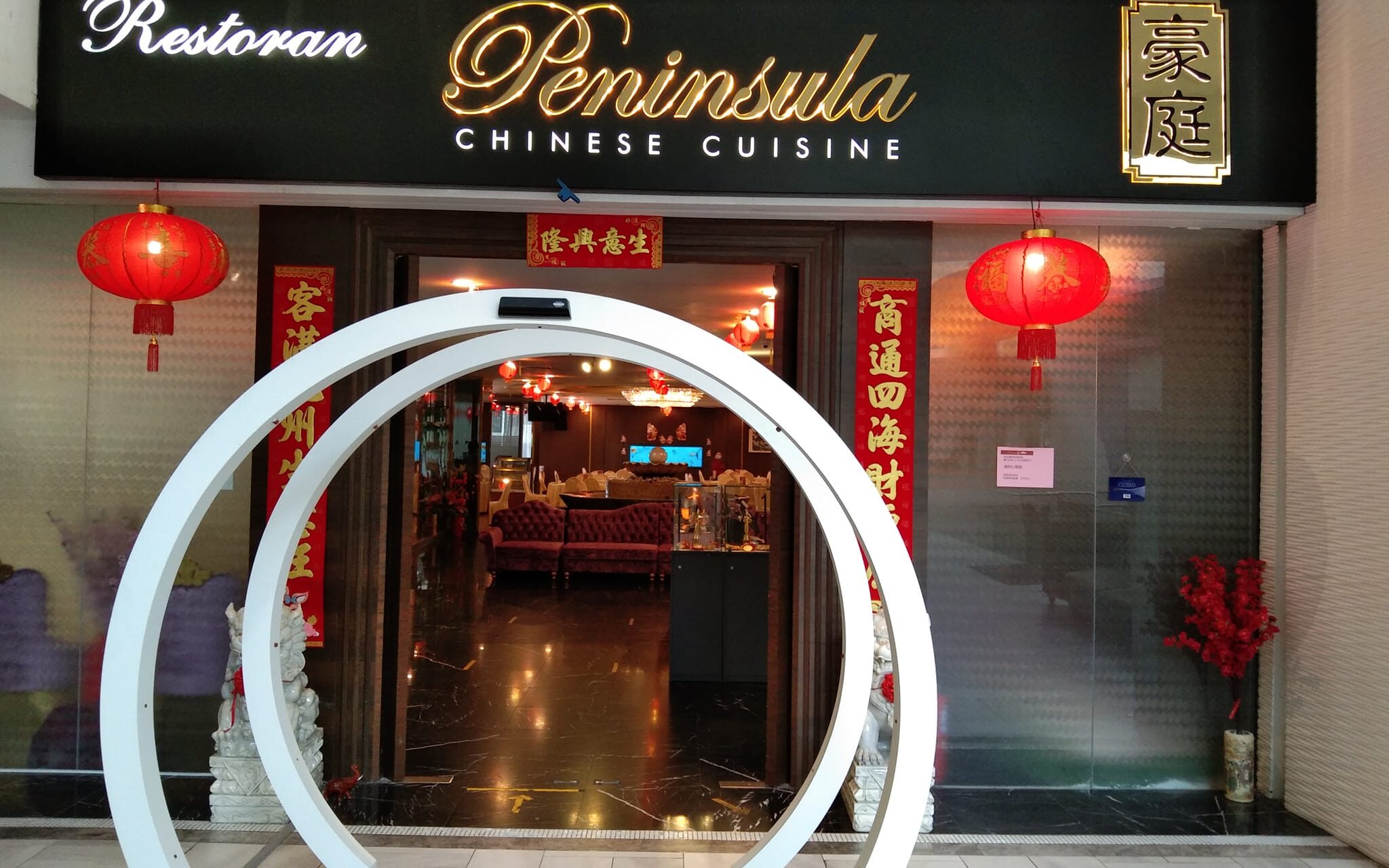 Located in Ara Damansara, Peninsula Chinese Cuisine is opened from morning to night. With Chinese New Year around the corner, the restaurant came up with 3 Chinese New Year sets. They also have their Homemade Special Suckling Pig in their Chinese New Year sets which is favoured by many.
Location: 3rd Floor, Evolve Concept Mall Pacific Place @, 4, Jalan PJU 1a/3e, Ara Damansara, 47301 Petaling Jaya, Selangor
Operation hour: 10am – 3pm, 6pm – 10pm
Contact: 03-7832 6273
Restoran Green View Signature
Established since 1993, Restoran Green View Signature has been known for its fresh and delectable seafood. In this Chinese New Year, they offered 4 different sets of Chinese New Year menu, in which you can choose and enjoy seafood such as salmons, oysters, lobsters, prawns and crabs. The restaurant is also a two-storey restaurant so you get to pick to enjoy your dinner upstairs or downstairs.
Location: 8, Jln 19/3, Seksyen 19, 46300 Petaling Jaya, Selangor
Operation hour: 11am – 3pm, 5:30pm – 10pm
Contact: 016-312 3523
Noble Mansion
Noble Mansion showcases creations inspired by delicacies of Shunde, the renowned food province in Guangzhou, China. Among the inspirations are Charcoal Flamed Claypot Rice with Fresh Water Prawn & Superior Soya Sauce, Giant Scallops, Fresh Water Prawns, Ocean Garoupa & Assorted Seafood in a Big Wok with Fish Stock, Pan Fried Live Australian Whole Abalone, Roast Suckling Pig with Liver Sausage and Steamed Live Australian Perch with Chef's Special Preserved Radish. Classic dim sums are also available for lunch on Sundays & Public Holidays.
Location: No. 1, P1-01, Level 1 Podium, Plaza 33, Jalan Kemajuan, Seksyen 13, 46200 Petaling Jaya, Selangor
Operation hour: 11am – 3pm, 6pm – 11pm
Contact: 03-7932 3288
Grand Imperial Restaurant @ The Club
Established since 2008, they are Malaysia's leading company in the food & beverage industry and wedding services. They showcase a fleet of outstanding restaurants offering various culinary experiences, from Chinese delicacies to Chinese Dim Sum, BBQ, Seafood Steamboat, Hong Kong noodles, and tangy fresh seafood.
Location: 001 Ground Floor, Lot GF, 1, Club Dr, Bukit Utama, 47800 Petaling Jaya, Selangor
Operation hour: 11:30am – 3pm, 6pm – 10:30pm
Contact: 03-7731 7223
Loong Foong Restaurant
This restaurant is no stranger to many Klang Valley folks when it comes to chinese food. A renowned restaurant famous for its crispy, juicy and succulent roasted duck, this restaurant is packed with patrons even during the non-festive period. An excellent choice, particularly and probably if you're already bored of the regular chicken dish? Loong Foong does not cater for only roast duck per se but also offer a wide variety of chinese dishes, perfect for your reunion dinner.
Location: 1, Jalan 20/13, Taman Paramount, 46300 Petaling Jaya, Selangor
Operation hour: 11am – 2pm, 4pm – 9pm, Monday closed
Contact: 012-660 8654
Zuan Yuan Chinese Restaurant
A stylish restaurant embodies the concept of vitality and energy, with spacious and pillar-less dining area bathed in sophisticated colour palettes and further enhanced with elements of modern oriental design.
Delight your taste buds in authentic Cantonese specialties such as Tiger Garoupa Claypot Style, Imperial Hot and Sour Soup with Assorted Seafood, Bean Curd, Vegetable, Black Vinegar and Chilli Oil and Traditional Peking Duck Roll in Wheat Flour Skin and Spring Onion, Cucumber and Tangy Sweet Bean Sauce just to name a few. A medley of sweet and savoury little morsels of dim sum is also available for lunch daily.
Location: One World Hotel, City Centre, First Ave, Bandar Utama, 47800 Petaling Jaya, Selangor
Operation hour: 12pm – 2:30pm, 6pm – 10:30pm
Contact: 03-7681 1159