These 11 Chinese restaurants in Petaling Jaya are worth a visit.
Whether it's for the elderly or for a wedding, Chinese restaurants have long been a part of the Chinese community in America. Chinese cuisine may be made in various ways, including steaming, braising, boiling, frying, pan-searing, and stir-frying, to name a few. In PJ, you'll discover a wide variety of outstanding Chinese restaurants that genuinely stand out from all others. Take a look at our pickings right here!
Restoran New Peng Wah
RESURRECTION OF THE OLD PENG WAH
With a wide variety of cuisine, Restoran New Peng Wah may be exactly the right venue for your next meal out. Restoran New Peng Wah, located close to Atria Mall in Damansara Jaya, is a direct descendant of the original Restoran Peng Wah. The restaurant serves several varieties of delicious, home-cooked meals. Restoran New Peng Wah is known for its flavour and play of texture. Presentation isn't their strong strength, but the food is tasty, and there's a warm atmosphere, right?
Address: Jalan SS 22/22, Damansara Jaya, 47400, Petaling Jaya, Selangor
Operation hours: Everyday 11:30am – 3:00pm, 5:00pm – 10:00pm
Goon Wah Restaurant
An eatery called Goon Wah Restaurant
Even while the XO Fish Head noodle dish at Goon Wah was formerly its most famous dish, the restaurant has since extended its menu to include a variety of other unique dishes, many of which are prepared in a clay pot. Their Guinness Stout Chicken Wings and Braised Pork Belly with Yam are two examples of their culinary excellence. Despite the lack of emphasis on aesthetics, the servings are rather substantial. This restaurant's 5-foot-long boardwalk that serves as an 'alfresco' eating area is a little cramped, but it's still a fine spot to eat.
Address: No 38 Jalan SS 22/21 Damansara Jaya, 47400, Petaling Jaya, Selangor
Operation hours:
11:00am – 3:00pm, 5:30pm – 9:30pm (Monday – Friday)
10:00am – 10:00pm (Saturday, Sunday)
Paradise Dynasty
It's no secret that Paradise Dynasty is known for one thing: its 8 Flavoured 'Xia Loong Paos,' each with its distinct flavour and components. However, it's not only the vibrant creatures in Paradise Dynasty that make the game what it is. There are several tasty side dishes to choose from that you can't resist spicing up your dinners. To get the most out of life, it's sometimes necessary to go beyond the box. Thanks to the stunning setting and friendly service, you and your family will have an unforgettable day.
Address: Paradigm Mall, Level 1-15, No. 1, Jalan SS7/26A, 47301, Petaling Jaya, Selangor
Operation: Every day from 11:00am until 9:30pm
Oriental Pavilion Restaurant
The Oriental Pavilion, a well-known Chinese restaurant with high ceilings and enormous circular tables that can comfortably house a large family, is a historic business that provides some of the greatest Chinese delicacies adored by many all over Asia and everyone's favourite Chinese breakfast, Dim Sum. These dishes include bean curd with vegetables, several varieties of Siew Mai, Peking Duck, and the traditional local spinach soup with century egg. The various set menus available to big parties are also highly recommended for group bookings.
Address: P1-04, Level 1 Podium, Jaya 33 No.3, Jalan Semangat, Seksyen 13, 46200 , Petaling Jaya, Selangor
Operation hour: Everyday 11:00am – 2:30pm, 6:00pm – 10:30pm
Dragon-I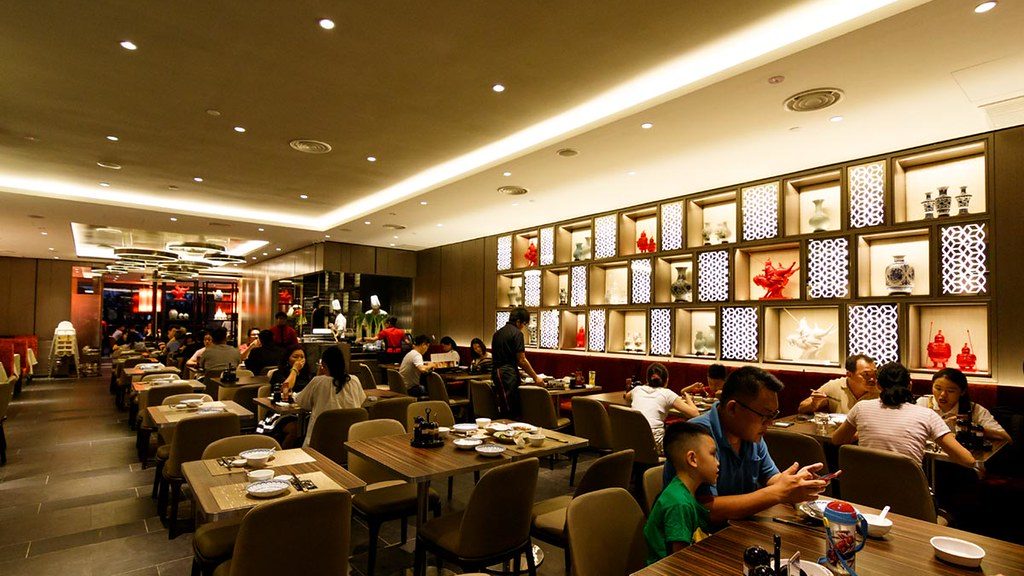 Dragon-i, a prominent Chinese restaurant chain, is well-known for its 'Xiao Loong Pao' and 'Lamian,' two signature dishes. Also, the restaurant's dark and cosy ambience has made it a popular location for business meetings. Although it is a location where bargains are done, it doesn't imply it is unsuitable for families. On the other hand, their cuisine tends toward the saltier end of the spectrum but is still within the acceptable range. If you love stir-fried Kailan and beef, you must try these popular recipes!
Address: Lot S313A, Second Floor, Highstreet, 1 Utama Shopping Mall, No. 1, Lebuh Bandar Utama, Bandar Utama, 47800, Petaling Jaya, Selangor
Operation hour: Everyday 11:00am – 10:00pm
Double Joy Chinese Food
CHINESE FOOD FOR TWO TASTEBUDS OF JOY
To appeal to the public, Double Joy Chinese Food prides itself on being a low-cost restaurant. Restaurant PJ SS3 doubles your eating options, with air-conditioned indoor and outdoor locations for you to enjoy the fresh air. Aside from the overabundance of generic plastic chairs and tablecloths, there isn't much to the setting. The meal, on the other hand, is deserving of high acclaim. The food is good, and it's also fairly priced. Rest confident that your meal will be served nicely since there is a wide selection of options—a treat for both your taste buds and your money.
Address: 27, Jalan SS 3/37, Taman Universiti, 47300, Petaling Jaya, Selangor
Operation hour: 11:00am – 2:30pm, 5:00pm – 9:45pm, Monday close
Oriental Cravings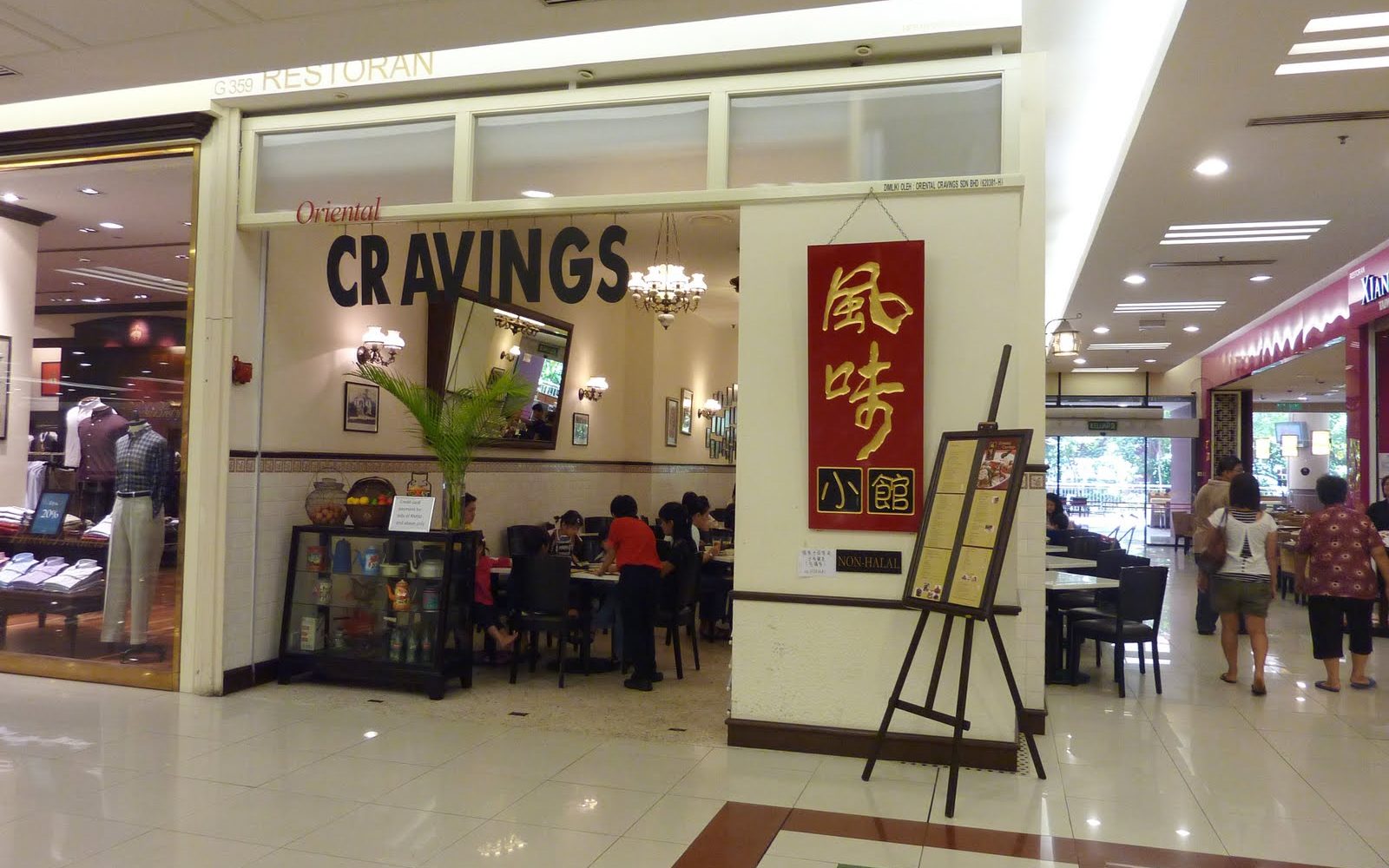 You may take a break from your shopping binge and have some local Chinese cuisine at 1 Utama, tucked right in the middle of the mall. Hokkien Mee, Curry Mee and Roasted Pork are just some of the delicacies at this restaurant, but you may be surprised by their daily specials. Sugar addicts are also in a long-term romance with an icy dish of making ice cream. A popular destination for office employees, yet you'll be looking forward to spending time with your loved ones on the weekends.
Address: Lot G359, Ground Floor (Opposite H&M), Rain Forest, 1 Utama, 47800, Petaling Jaya, Selangor
Operation hour: Everyday 10:00am – 10:00pm
Soup Restaurant
The Soup Restaurant's name may seem bland, but the food here is anything but. This well-known chain is based in Singapore and depicts a contemporary Chinese restaurant. This restaurant offers a wide variety of tasty Chinese cuisine, scrumptious in-house sauces and energising chicken soup, such as Double-Boiled Waisan & Ginseng Roots with Black Chicken Soup. This is a unique soup. Authentic Chinese cuisine can be found here, so bring the whole gang!
Address: Jaya Shopping Centre, L3.12, Third Floor, Jalan 14/17, Seksyen 14, 46100, Petaling Jaya, Selangor
Operation hour:
Everyday 11:30am – 2:30pm
6:00pm – 9:30pm (Monday – Friday)
Restoran Green View
Green View is impossible to miss. Consistently high-quality design elements, such the neon lights and large internal space. It's no surprise that this PJ staple has such a devoted following, despite the presence of a slew of other restaurants. Try the sung har mee if you're feeling charitable. Big prawns are coated in sauce and placed on top of thin noodles, then garnished with fresh veggies. It's worth the calories to have the braised beancurd with pumpkin sauce as a side dish.
Address: No. 8, Jalan 19/3, 46300 Petaling Jaya
Operation hour: Everyday 11:00am – 9:00pm
Wang Chiew Seafood Restaurant
Customers still come to Wang Chiew despite its less-than-ideal layout. This proves that the quality of the meal is the most important factor in many cases. There are several products on the menu, including steamed fish, which is the restaurant's most popular item. You're talking about the kind of fish that'll have you piling up rice plates simply to get a taste of its succulent flesh and flaky skin. When amazing flavours hypnotise you, you don't damn about the setting.
Address: 30, Jalan SS2/103, 47300, Petaling Jaya, Selangor
Operation hour: 11:30am – 10:30pm, Tuesday close
Chef Rasa Sayang
Having worked in the kitchen for 60 years, Wong Ling Soon has "taken Chinese cuisine to the next level by only employing the best quality traditional Chinese ingredients offered in a welcoming and bountiful presentation," he says. It's safe to say that Chef Wong has been working at the restaurant for almost 30 years, and his food has become a neighbourhood favourite for its great quality and flavour.
Try our classic Sharks Fin Soup or the Ah Soon Kor Fried Hor Fun with abalone, scallops, prawns, and a locally produced kampung chicken egg. Try our Abalone Nasi Lamak, a current fan favourite, for a taste of fusion.
Address: Pjs 52, 46200 Petaling Jaya, Selangor
Time of day when operations are carried out:
11:00am – 8:00pm
11:00am – 3:00pm, 4:30pm – 8:00pm (Monday)