GET MARRIED IN PETALING JAYA WITH THESE EXPERTS!
Organizing and executing a wedding on your own is a huge undertaking, but it's worth it in the long run. Hiring a wedding coordinator can save you both time and money that you would otherwise spend on your own. With the help of a wedding planner, you'll be able to take care of as much of your big day as possible, from research and design to event coordination. Here are eight of the best wedding planners in Petaling Jaya to consider. Make a thorough examination of each of the listed wedding planners and select the one that most closely matches your preferences.
Precious Moments Wedding Planner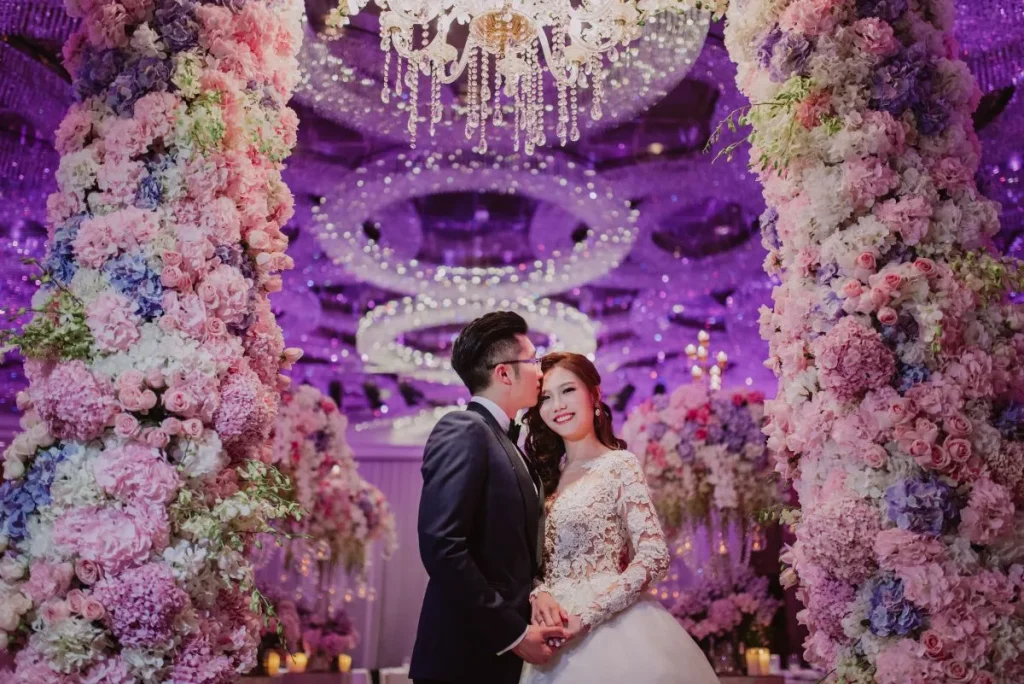 We'll make your ideas a reality. While keeping an eye on how much money you have to work with. No matter how little your budget or insane ideas. Every aspect of the event will be meticulously planned with a rational mind and a creative heart.
Address: Ground Floor Lobby, Crystal Crown Hotel 12, Lorong Utara A, Off, Jln Utara, 46200 Petaling Jaya, Selangor
At this phone number: 012-317 3929
https://www.preciousmoments.com.my/ is the website.
Asian Atelier Weddings
It's their job to help you get the most out of your financial resources. They collaborate with the correct providers and plan the wedding from start to finish, including the final checklist. To enjoy your wedding day, they ensure that everything goes according to plan. Carefully and discreetly handle all aspects of the rehearsal, vendors and the event.
For more information, please go to Ritze Perdana, C-1-17, Jalan PJU 8/2, Damansara Perdana, 47820 Petaling Jaya, Selangor
Hours:
12:00pm – 8:00pm (Monday – Saturday)
12:00pm – 6:00pm (Sunday)
Phone: 012-347 3955
Website: https://www.asianatelier.com/
XO23 Wedding Events
In the Malaysian Klang Valley, there is a group of event planners known as XO23. Our event planners are passionate about wedding decorations, background customization, flower design arrangement and other wedding planner services.
The company's location is 53, Jalan TSB 1, Taman Industri Sungai Buloh, 47000 Petaling Jaya, Selangor
Hours:
10:00am – 6:00pm (Tuesday – Sunday)
Monday close
Phone: 012-288 0516
Website: https://www.weddingeventflorist.com/
JK signature – Wedding & Event Planning
A company called JK SIGNATURE specializes in wedding and event planning services.
It's been a decade since JK Signature was founded, and they are still going strong. It's all about the strategy at JK Signature. We pay attention to every detail, create a creative master plan, and effortlessly execute our tactical approach for precision in results.
Head to Holiday Villa, Ss 12, Petaling Jaya, to get there.
Hours:
2:00pm – 8:00pm (Monday – Friday)
Saturday and Sunday close
Phone: 019-351 2080
The website is https://www.jksignature.com/index.html
NR Weddings and Events
In addition to event coordinators and designers also offer services like florists and make-up artists: Sunway Putra Hotel Kuala Lumpur, Ideal Convention Centre's official decorator.
Please use the following address to reach us: Jalan PJS 1, 50, Petaling Utama Av., 46000 Petaling Jaya, Selangor
Phone: 019-209 9486
Eventistry
When it comes to bringing your celebration fantasies to life, they pride themselves on exceeding your expectations while adhering to sustainable standards. They have a wealth of experience organizing weddings, parties, and corporate events—a one-stop shop for all of your party planning needs.
Address: 122, Jalan, Jalan SS 2/6, SS 2, 47300 Petaling Jaya, Selangor
Hours: 10:00am – 5:00pm
Phone: 016-602 6824
Visit the company's website at https://www.eventistry.my/
Nurul Adilah – Wedding Planner
THE WEDDING PLANNER IS NURUL ADILAH!
Equal attention to detail and care should be given to all couples, regardless of the size of their wedding. Regardless of your financial situation or aesthetic preferences, they will work with you to create a wedding that truly reflects your relationship as a couple.
Although finding true love is not always simple, it should be celebrated with glee! Planning a wedding can be stressful because it's a once-in-a-lifetime event.
Relax and let them assist you in bringing your wedding idea to life rather than worrying about whether or not you've done everything you need to or spent enough time preparing. They're here to assist you at every stage of the process, from conception to completion.
Address: Jalan Tropicana Selatan, 1, Persiaran Tropicana, 46050 Petaling Jaya, Selangor
Phone: 017-518 2681
Website: http://pakejperkahwinan.nuruladilahahmad.com/
Alamritz Catering & Wedding Planner
Catering and event management services for formal business and government events and casual gatherings like weddings, birthdays, barbeques, and many more are offered by these professionals.
Alamritz believes that every catered event is about more than just food; they endeavor to make their clients feel like guests at the event. With their client's input, we help them design unique events that are tailored to fit their vision and budget.
Address: Latan Biru Apartment, No. 610B, Block B, Jalan Pekaka 8/1, Seksyen 8, Selangor, Kota Damansara, 47810
Phone: 012-979 3176